One of the best things about WordPress is that you can tweak the website for better traffic, sales, conversions, design, and everything else in a matter of seconds, without having any special skills or experience, and without spending tons of money. You want better forms or landing pages, so you just install a better solution. Do you want to read the analytics directly from your WordPress interface? You install a plugin and in one minute you are good to go. Everything is simple and effective.
In this article, we reviewed over 20 WordPress products that are recommended by practically everybody. Most of these solutions are the best in their niches or will become the best very soon.
Check these solutions and share your opinions (if you can also share the article, we will highly appreciate it).
1. WPForms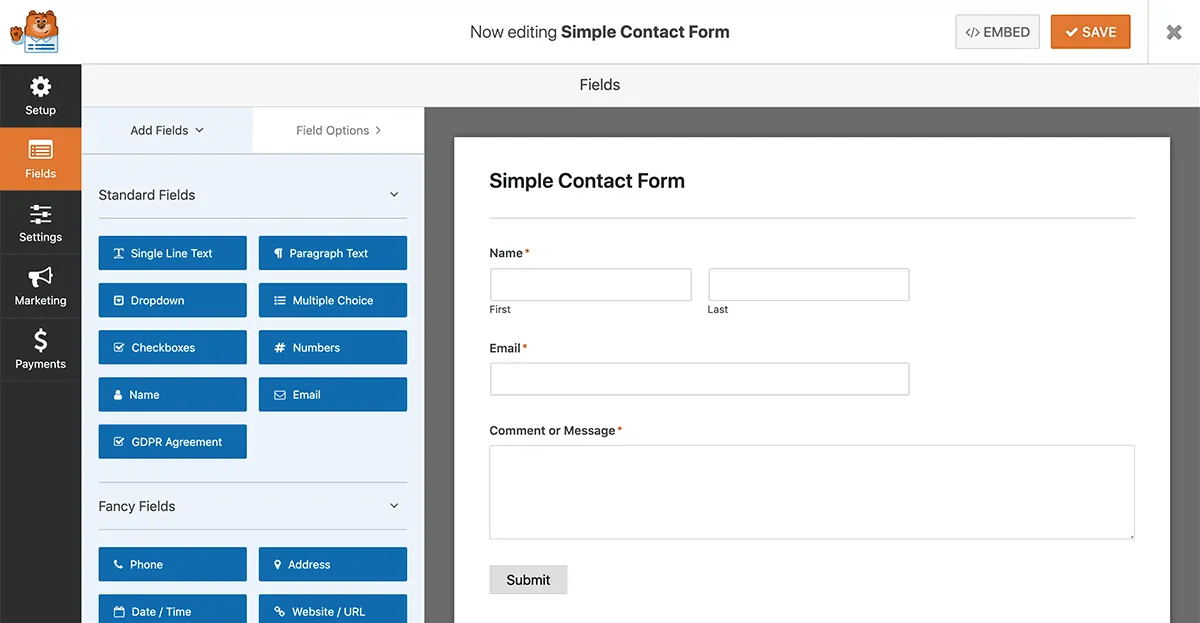 Creating forms in WordPress is now super simple with WPForms, a powerful and super-friendly form, and a survey builder. This plugin is included in the top twenty most popular WordPress plugins of all time and it is used with great success by over 2,000,000 professionals.
WPForms has a brilliant drag-and-drop builder, tons of templates that look awesome, a fast and intuitive interface, and cool features. You can build advanced forms and surveys in five minutes or less with awesome features like user registration, file upload, custom captcha, smart conditional logic, and much more.
All the forms created with WPForms are 100% responsive and are integrated with popular email marketing and payment processing services like PayPal, MailChimp, Constant Contact, Stripe, etc.
The basic package includes tons of good things: unlimited forms and entries, 1-year downloads, updates, and support, 1 website included, and tons of other things.
Boost your website conversions by creating smart forms and surveys with WPForms.
2. Total Theme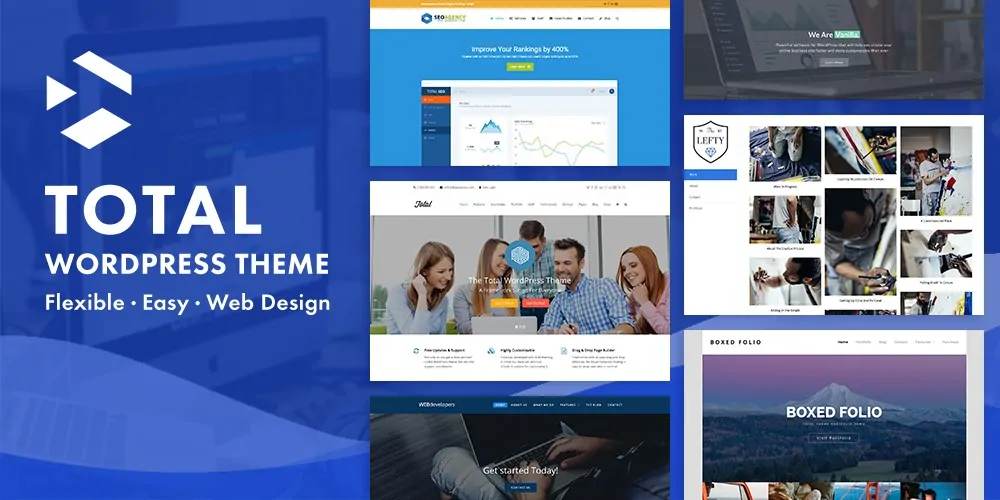 Total Theme is a brilliant WP Theme that is flexible, easy to customize and use, and highly appreciated by the market. Total Theme is loaded with a powerful drag-and-drop builder (the famous WPBakery), with over 100-page builder elements, with 40 great demos that you can install with 1-click, and much more.
Total Theme loads extremely fast, it is SEO-friendly, and the theme interface is intuitive, guiding you every moment.
Fully customizing Total takes a couple of minutes and the process is enjoyable. No need to have any special skills or prior experience. Anybody can create gorgeous websites with Total Theme.
Improve your website in terms of traffic, conversions, and design by using Total Theme.
3. MonsterInsights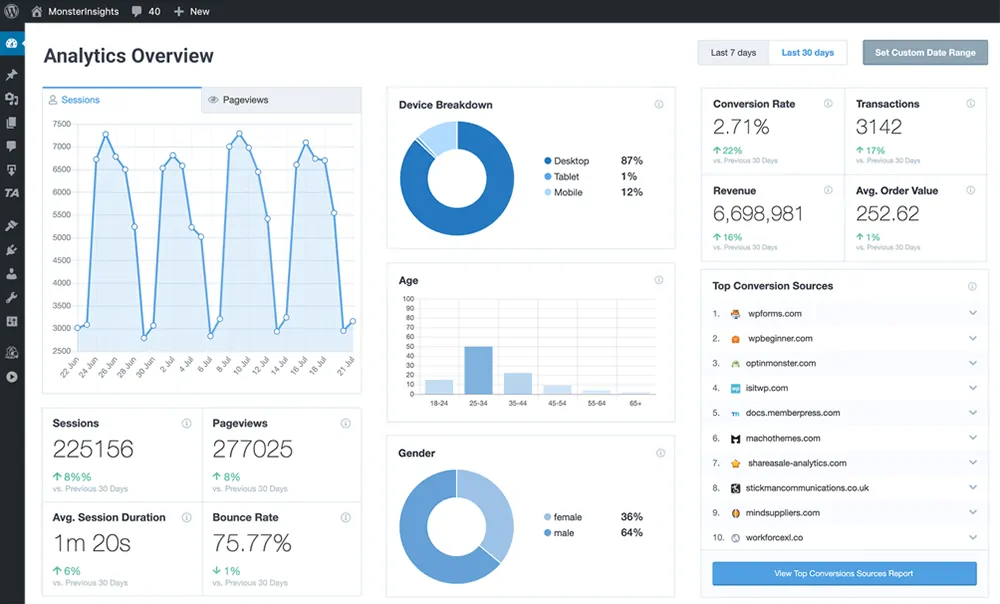 Looking for the best Google Analytics plugin for your WordPress site? Even if you're not a numbers person, you know analytics are important: basing your strategy on real data is the most effective way to grow your site.
MonsterInsights is the right solution for you, being the most popular, powerful and simple to use Google Analytics plugin for WordPress that will put all the major information from your Google Analytics directly on your WordPress dashboard. The setup is quick, intuitive and straight-forward.
With MonsterInsights you will get to better know & understand your customers (their age, gender, location, etc.), to understand how people find and use your website, and to focus on content that matters (the one that is generating the most visits so you can better optimize it for further increases).
Use MonsterInsights and boost your website conversions, sales, and revenue.
4. GlowHost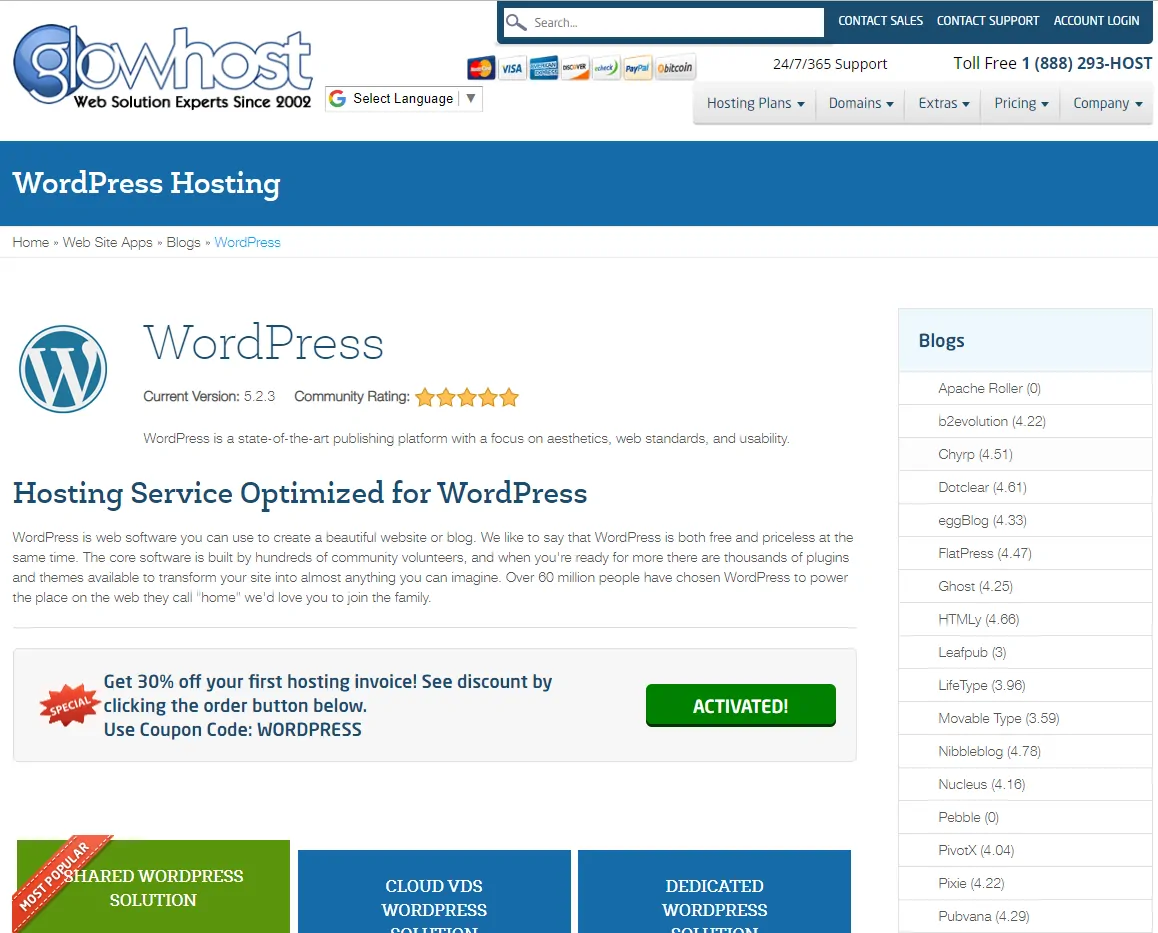 Looking for top performance and reliable hosting solution for your WordPress website? GlowHost is offering specialized hosting services for WordPress websites, starting at $9.95 per month. They are providing outstanding quality since 2002, having almost 18 years of experience in the hosting market.
GlowHost is offering 3 guarantees for their top performance service and quality of service, and they usually respond in 20 minutes or less 24/7/365. These friendly professionals will help you with whatever you need, including with WordPress management where they will install, update, maintain, and even create images and content for your WordPress website. You decide how little or how much you want them to manage your website.
Usually, there are coupons enabled on their site, so be sure to check their site to see what is available.
Make your WordPress website faster by using GlowHost specialized solutions.
5. MobiLoud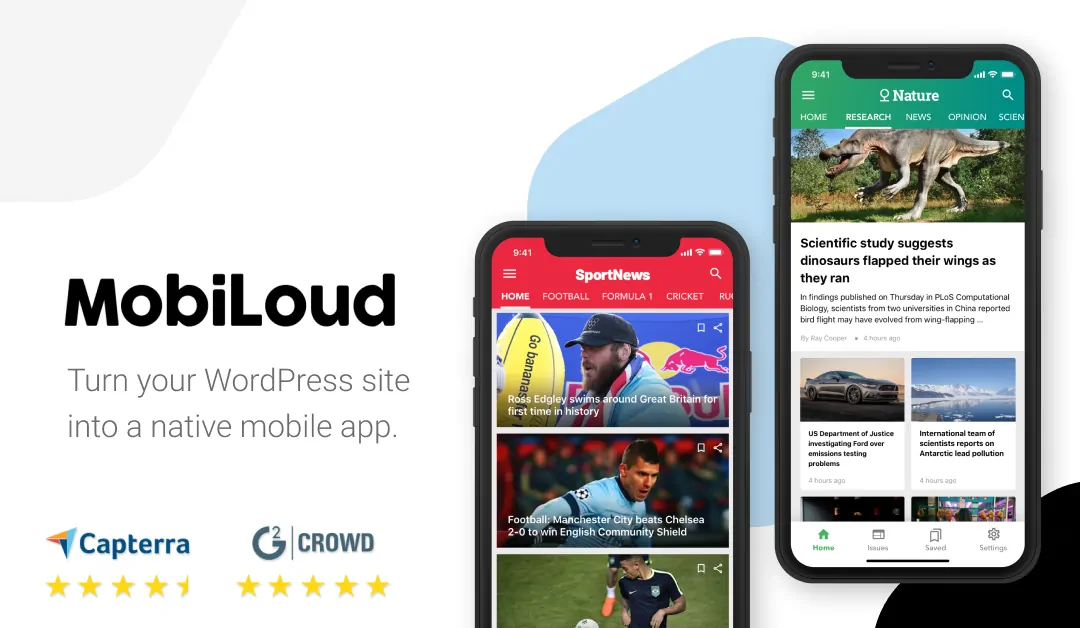 Ever thought about building a mobile app for your website? If the answer is yes, but you never did because of the cost or the time you think it takes to handle another platform to distribute your content, now you can finally get that app built!
MobiLoud makes mobile apps really easy and economical for WordPress publishers that want to offer a better user experience to their most loyal readers.
Pricing starts at $950 + $249/month and it takes them only 2-3 weeks to get your app live, depending on your requirements.
6. Ultimate Addons for Elementor – The Best WordPress Page Builder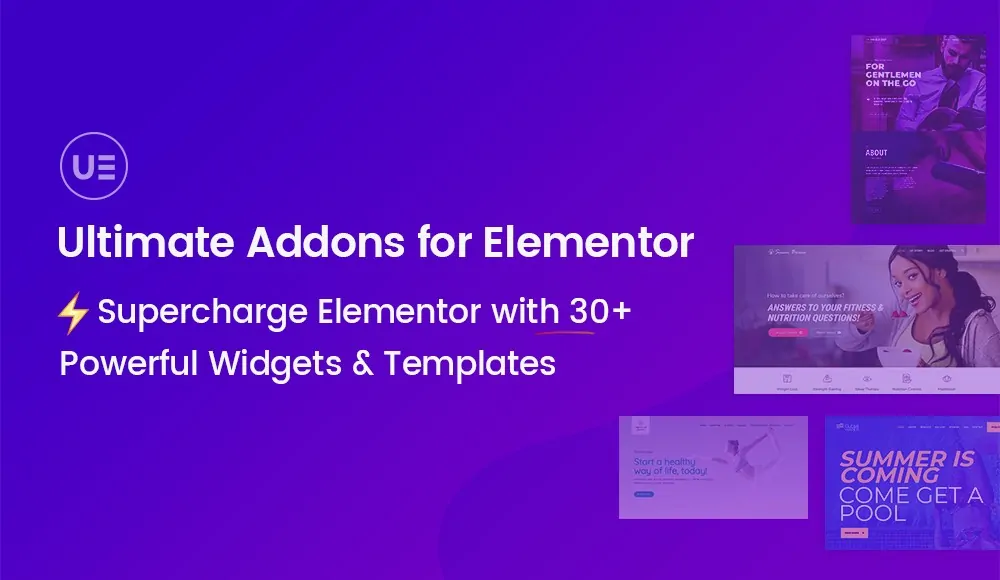 Elementor is the most used and appreciated WordPress page builder on the market, powering over 3,000,000 websites. You can supercharge Elementor with the Ultimate Addons for Elementor, adding over 30 powerful widgets and templates.
Make your website stand out from the crowd.
7. Codester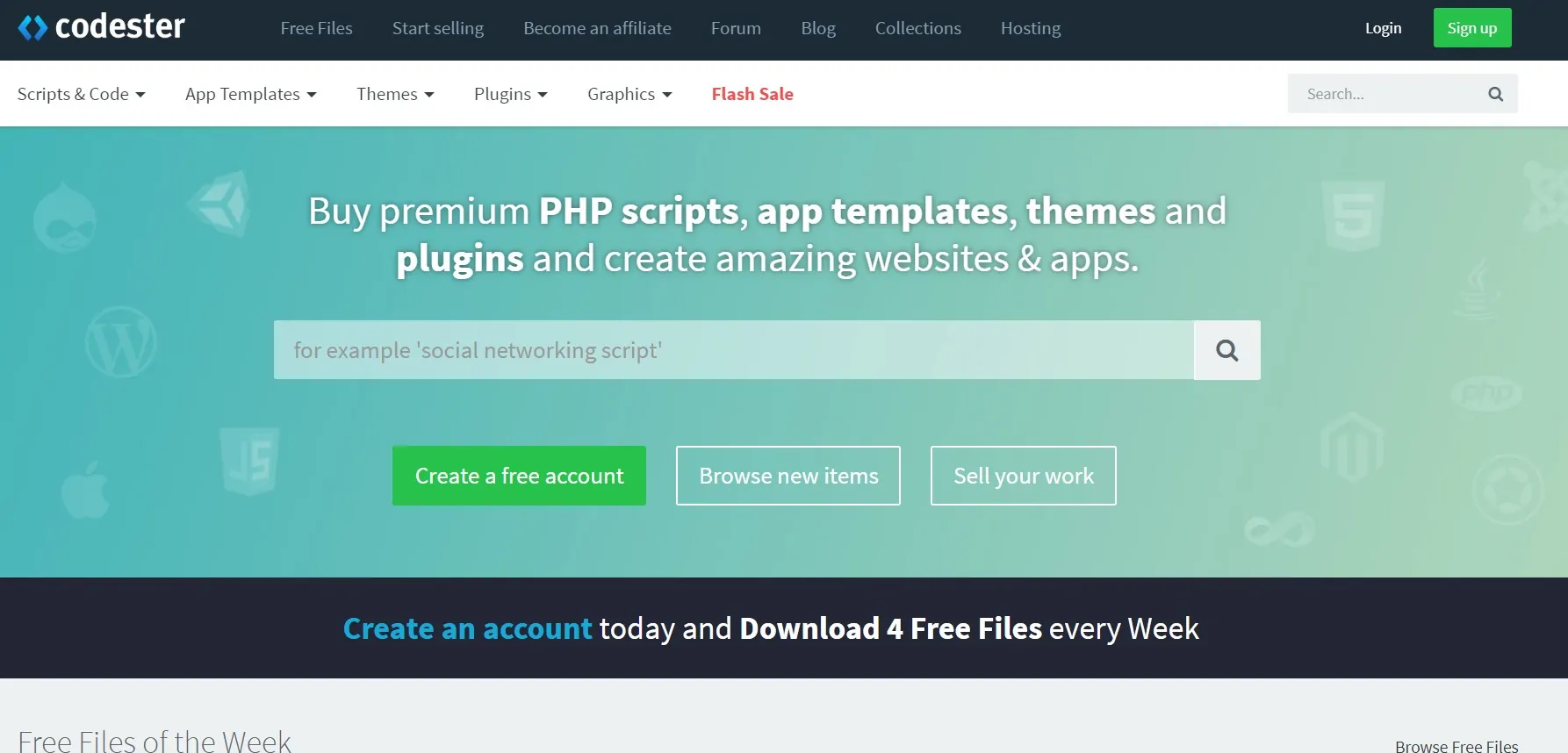 Codester is a huge marketplace for designers and developers that is loaded with tons of stuff, including premium WordPress themes and plugins. All these products have outstanding quality and are super simple to customize.
8. Schema Pro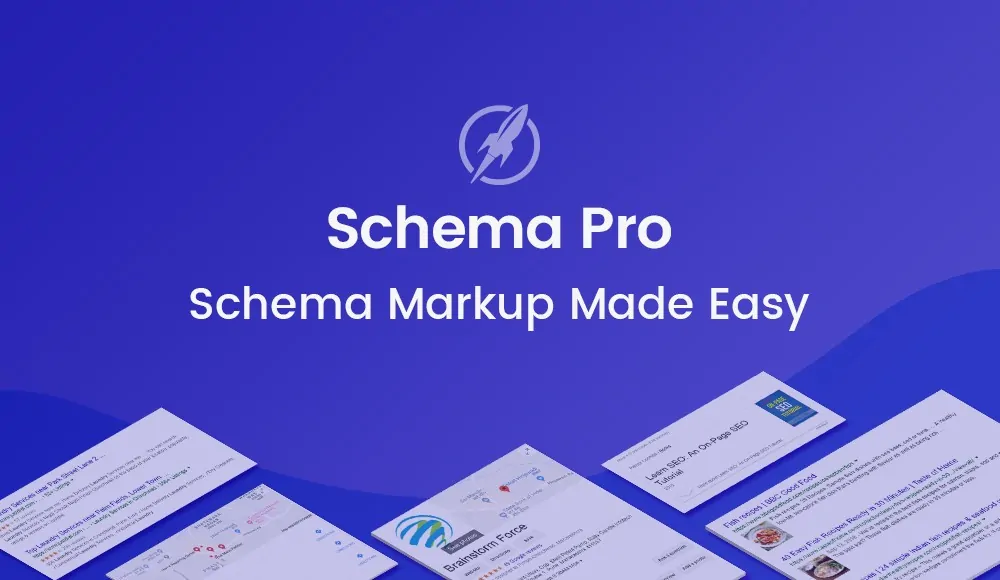 Schema Pro is the best WordPress plugin that you can use with 1-click to quickly add schema markups to all your selected pages and posts. The process is lightning fast, it takes a couple of minutes and you are good to go.
9. The Gallery List – Promote Your Project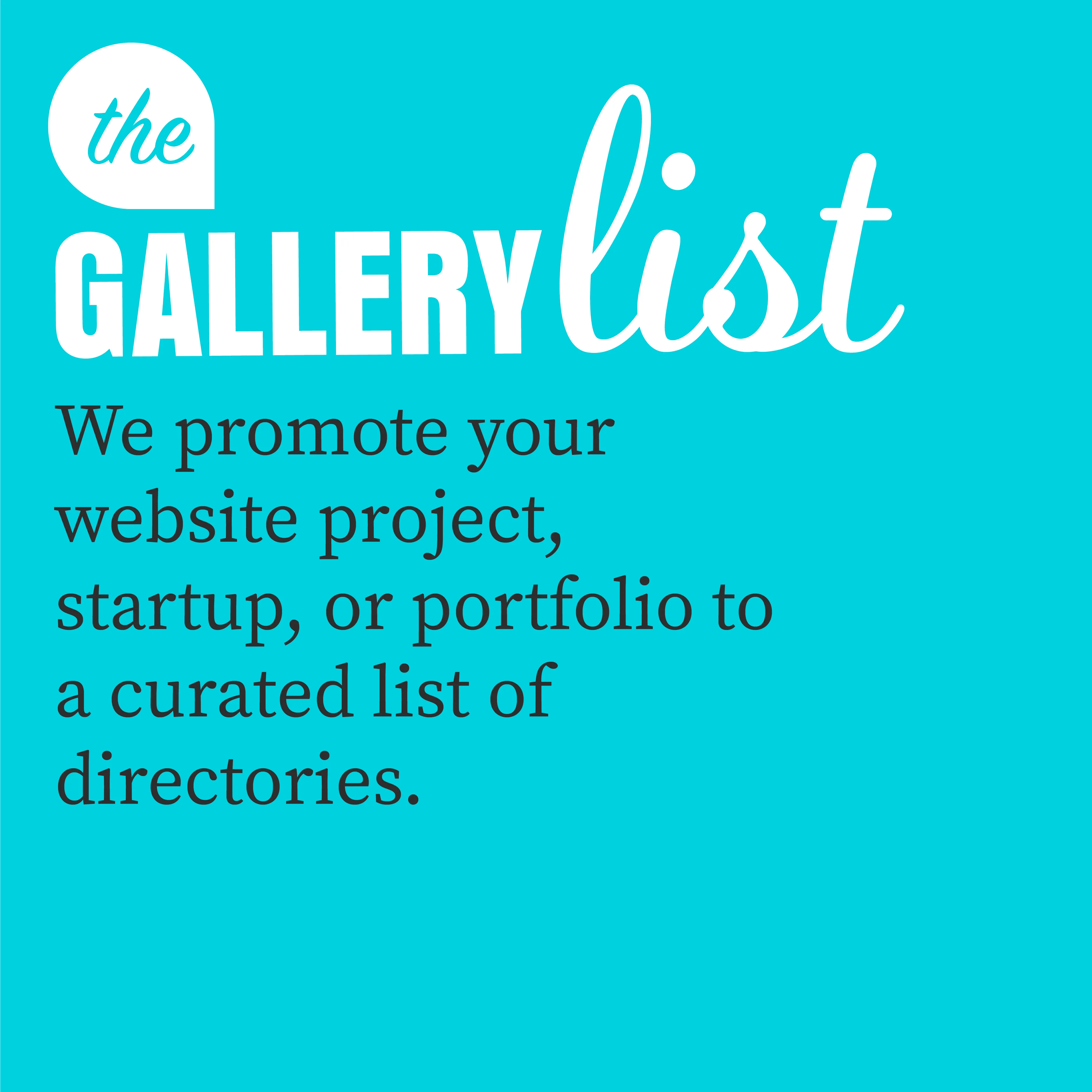 The Gallery List will manually submit your projects, startups, portfolios, and client sites to a curated list of directories. They even include paid galleries and keep in mind that your website will be much faster accepted as they have strong connections. In the end, you will get a detailed report.
10. MailMunch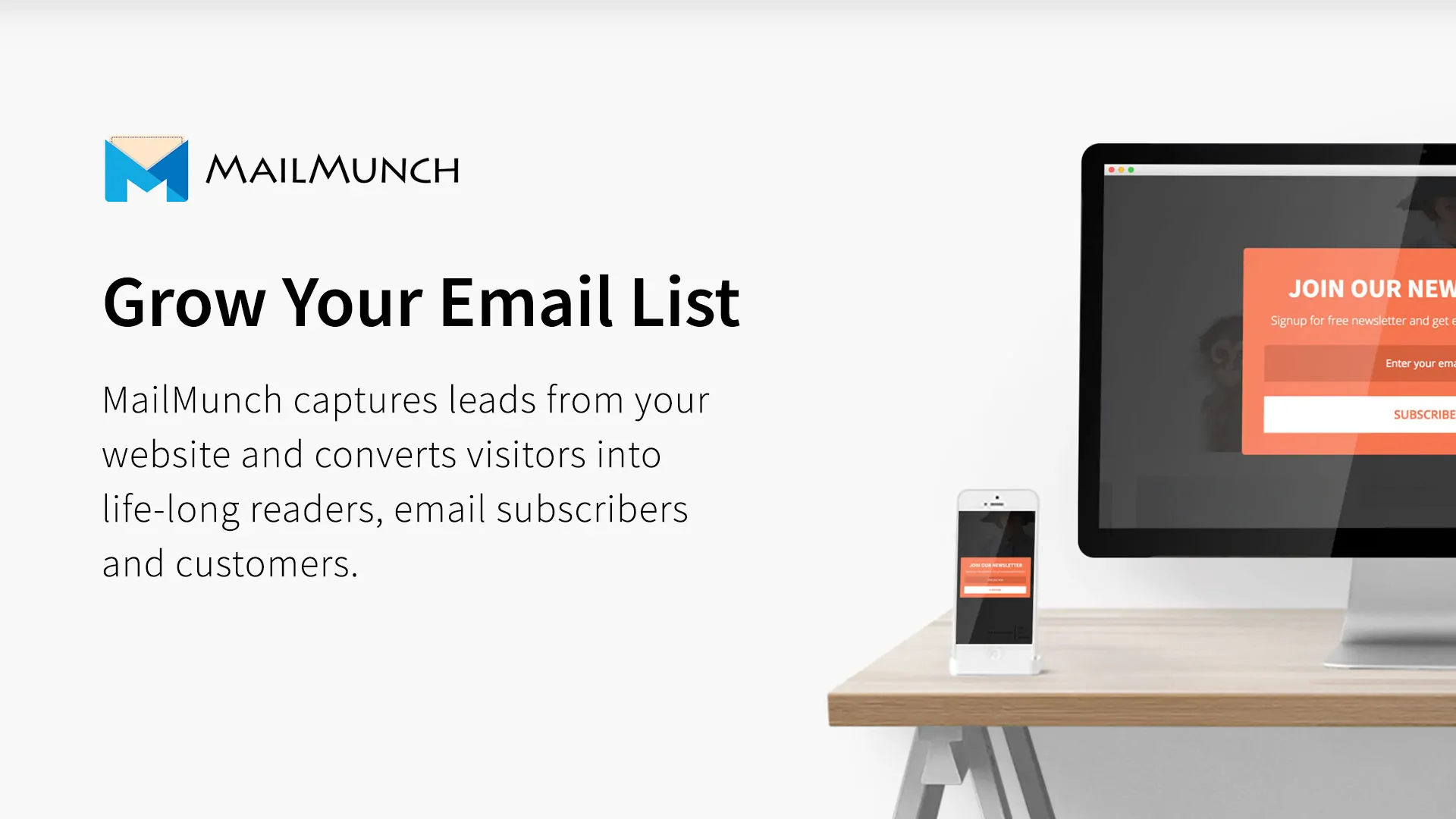 MailMunch is a powerful email marketing platform that will help you convert the website visitors into customers, subscribers, and readers. The platform works with zero coding or special skills, at it is loaded with an excellent drag-and-drop builder and tons of email templates.
Grow your email list with MailMunch.
11. Rank Math SEO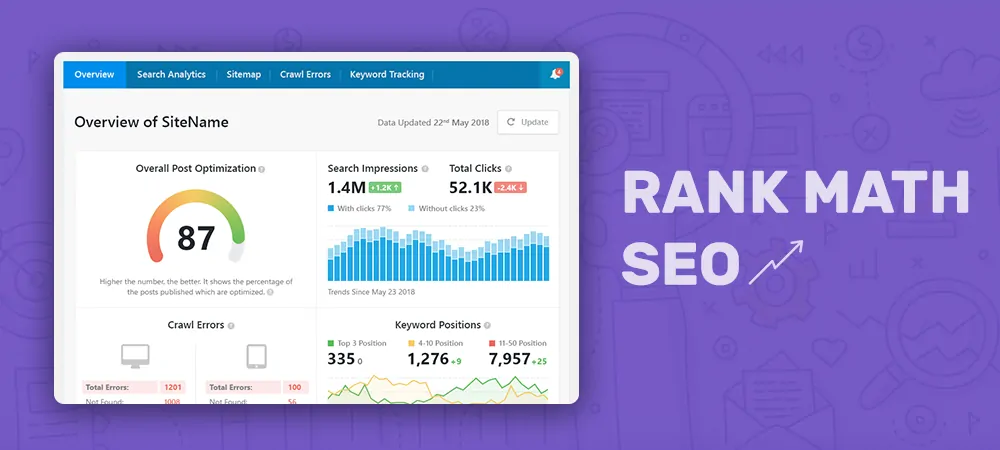 Your WordPress website can rank much higher and get better traffic by using the right SEO plugin. Rank Math SEO is a powerful and high-performance WordPress SEO plugin that will put on auto-pilot your website.
12. WP Review Plugin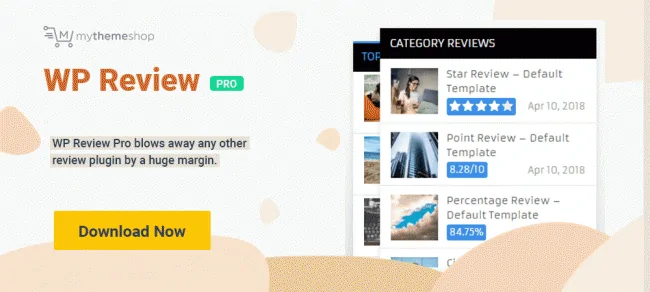 WP Review is the leading WordPress review plugin that you can use to implement review sections on your website in a couple of minutes, without writing a single line of code and without having any special skills.
13. Landingi- Landing Page Builder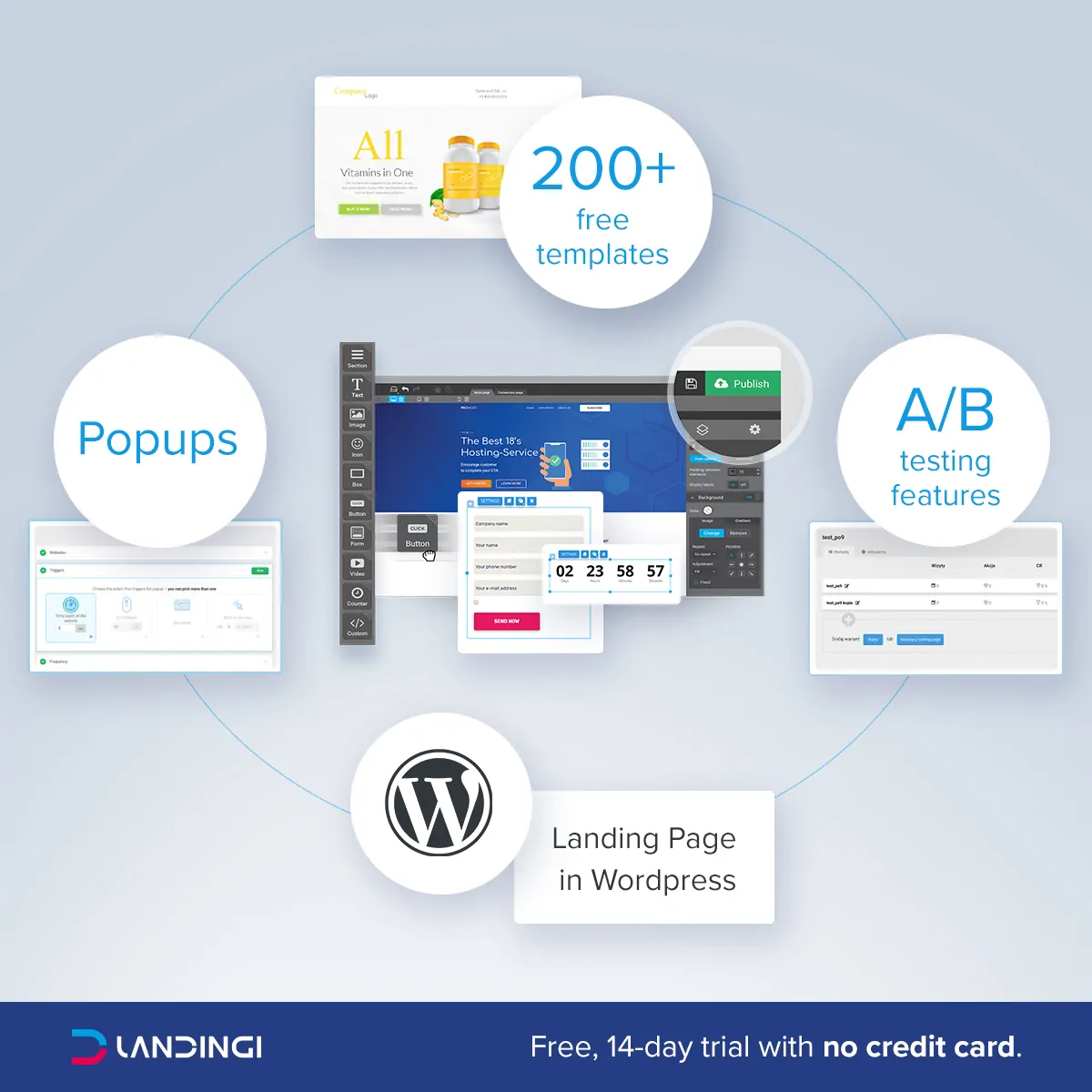 Landingi – Landing Page Builder is a professional way to create a landing page for your WordPress website. Creating your own high converting pages is simple with Landingi, you have 200 free templates to start with, an intuitive drag-and-drop builder, A/B testing, popups, and much more.
Landingi works perfectly for anyone who doesn't necessarily have to know how to create a landing page in WordPress. See Landingi in action for free, the trial lasts 14 days and you don't need a credit card.
14. We Love WP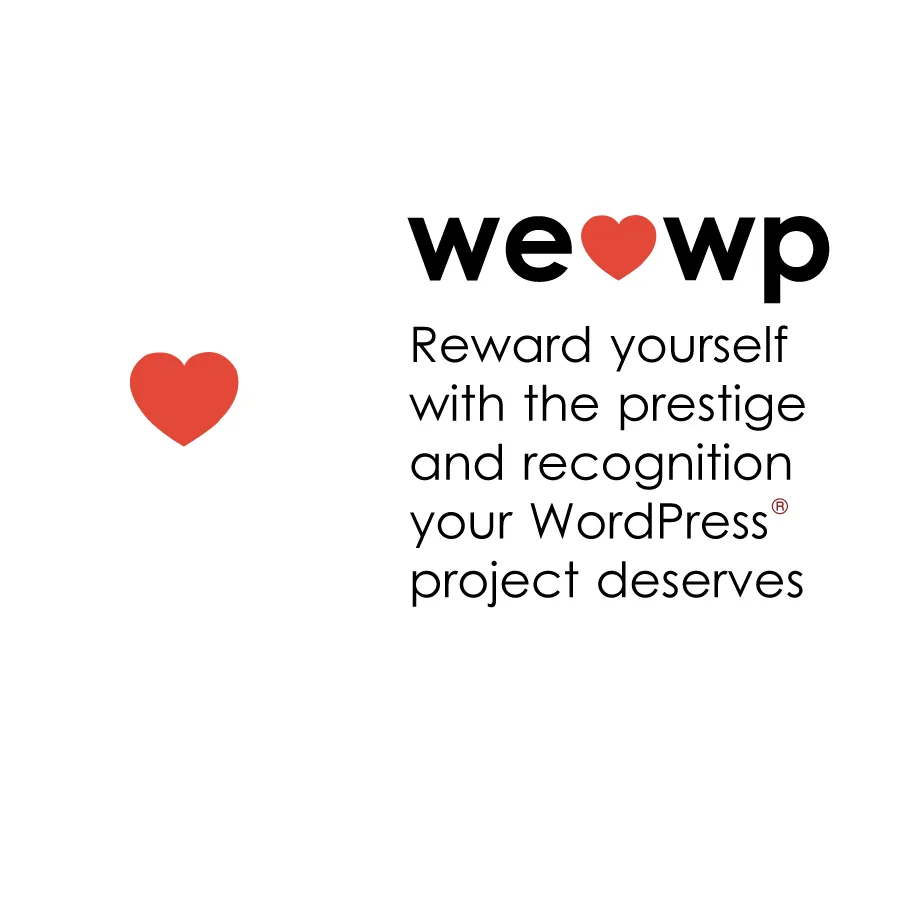 WeLoveWP is a huge inspiration gallery website that you can also use as a source to submit projects to. They have different listing options, the most budget-friendly one being only $10.
All accepted projects are published to Twitter, Facebook, Pinterest, and an email blast. Reward yourself with the prestige and recognition your WordPress project deserves.
15. Taskade – The Unified Workspace for Distributed Teams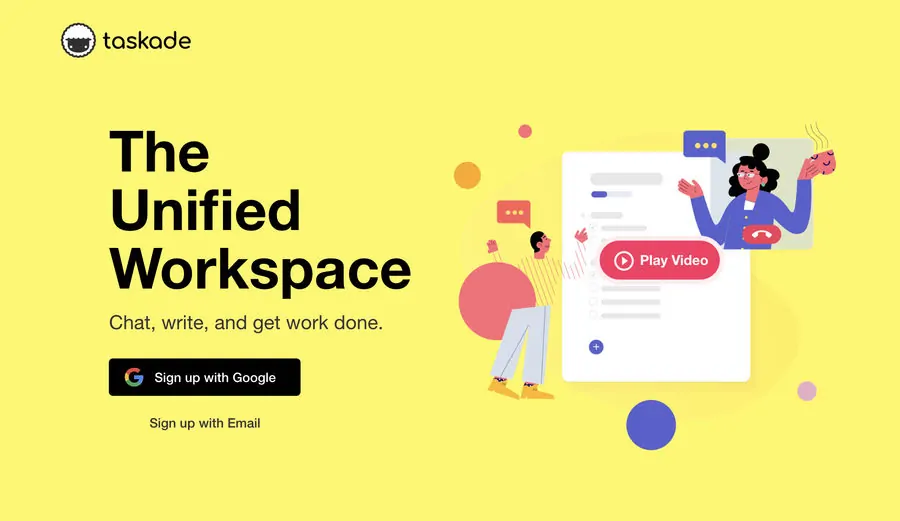 Taskade is a powerful, user-friendly, and free unified workspace solution for distributed teams. It works great for WordPress designers and developers that closely collaborate to build and edit themes and plugins, but also for agencies, freelancers, and remote teams.
Build your own workspace template with Taskade, having a 100% tailored solution for your project will help you boost productivity. You can build as many workspaces as you need. There you can chat and write in seconds, the interface is great to use, fast, and intuitive.
Try Taskade, it is free and works on Web, Mac, PC, iOS, Android, Firefox, and Chrome browser.
16. Knowledge Base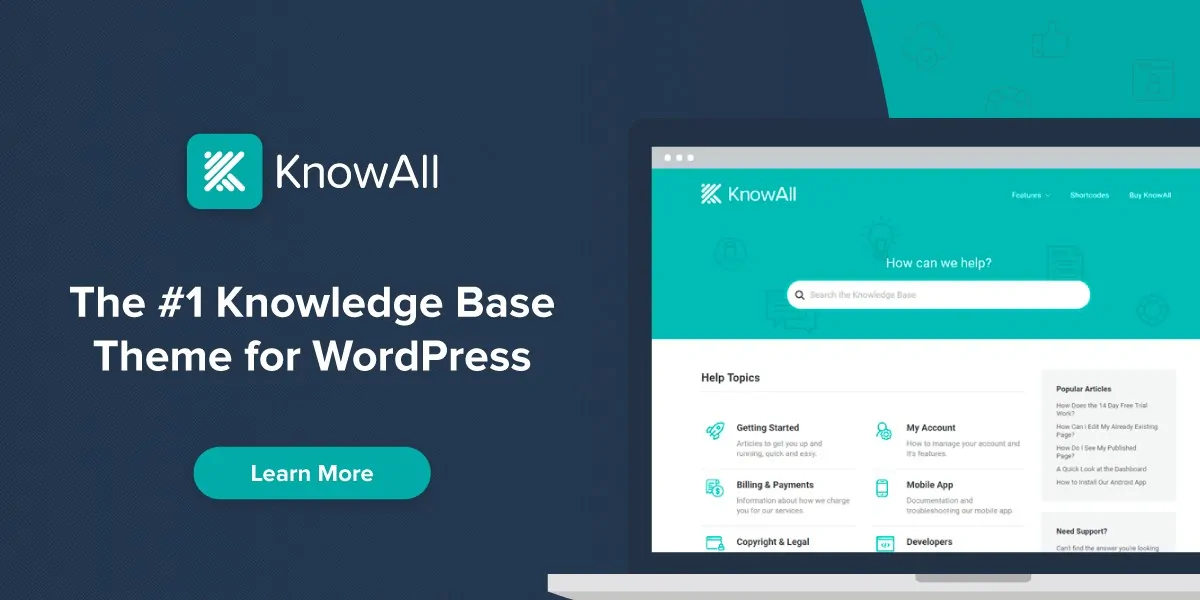 Having a presales knowledge base or/and a support page where customers find answers to their questions without contacting your team translates into happier customers and better conversions. KnowAll is the best WordPress knowledge base theme on the market, having included everything you need, including a modern and clean design.
17. Goodie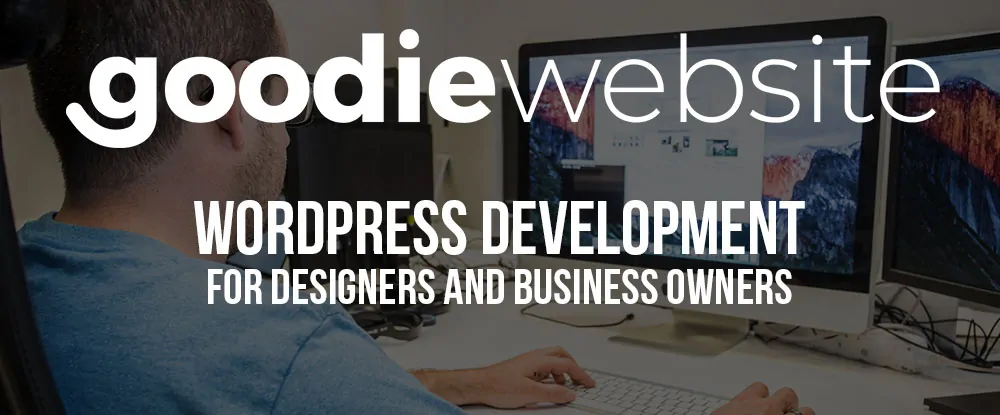 Goodie is a team of professionals that can help you with web development, including simple WordPress websites. They are also great for designers looking for a reliable web development partner, delivering outstanding quality on time.
18. Portfolio Contact Page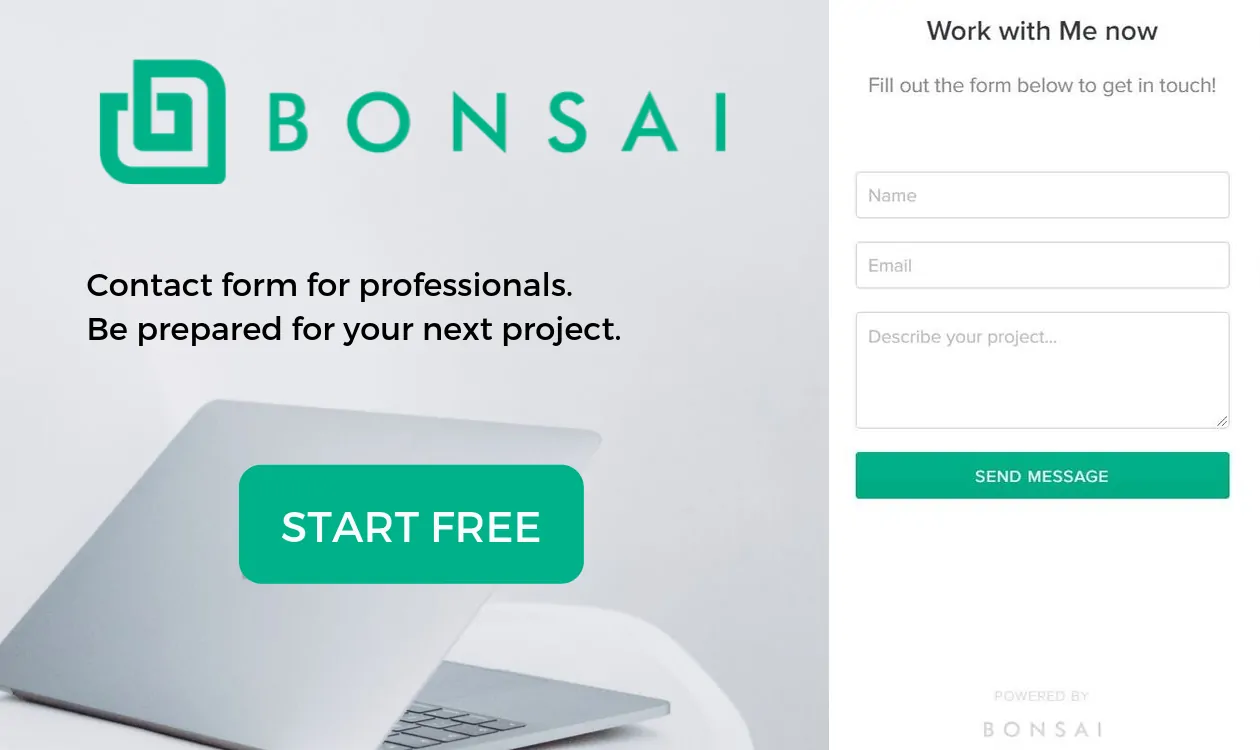 Creating your own contact form page is super simple with Bonsai. It takes 1-2 minutes and the process is straightforward and simple. Bonsai can also be used for creating invoices, contracts, and proposals, for time tracking, accounting, and much more.
Register for the free 14-day trial, no credit card required.
19. WordPressToWix.PRO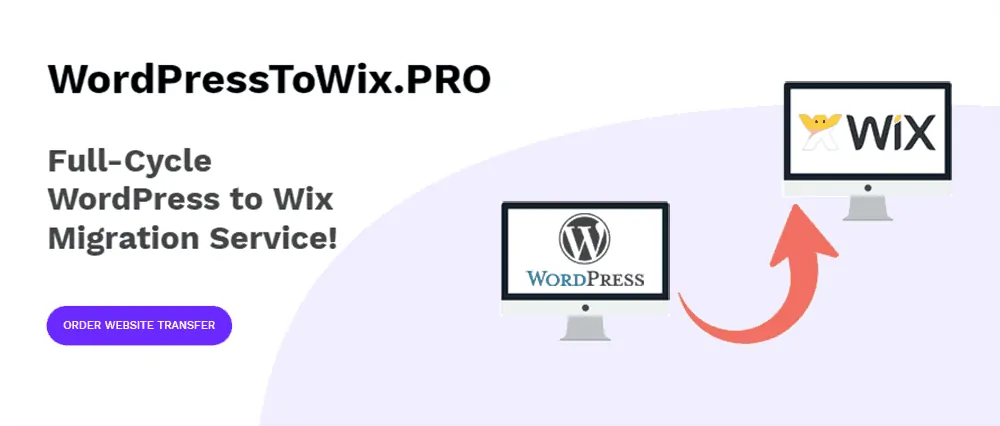 WordPressToWix.PRO simplifies the process of website migration from WordPress to Wix. Their experience and the team of professional web designers ensure quick, simple, reliable, safe and effective project migration. The service guarantees a 100% customer satisfaction rate and uses an individual approach to the assessment and migration of each project.
20. WixToWordPress.PRO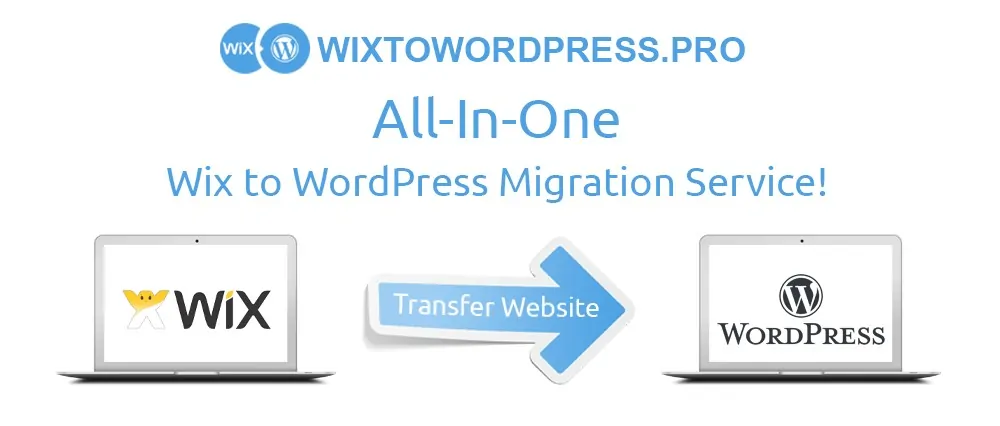 WixToWordPress.pro positions itself as the full-scale all-in-one migration service that can help you with your website transfer from Wix to WordPress. They have distinguished themselves as a professional company that employs a skilled team of website developers, who will impress everyone by their high expertise rate, professionalism, and readiness to provide 24/7 assistance.
21. uCalc – Calculators & Forms Builder for WordPress Website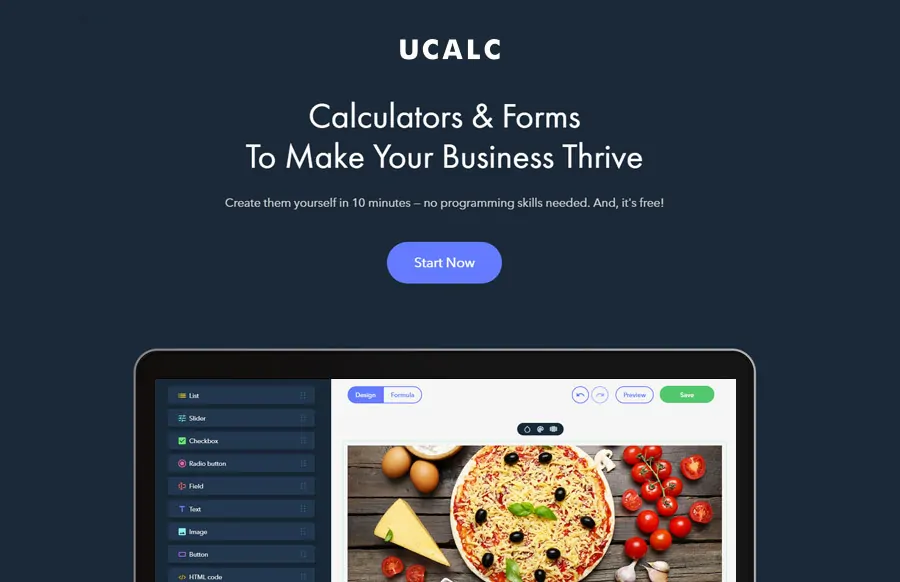 uCalc – Calculators & Forms Builder for WordPress Website is a platform that has a complete set of tools for creating calculators/forms with integrated payment options. You don't have to be a web specialist to install them on your site – see the complete howto from SWB. The entire work can be done thanks to the intuitive drag-and-drop interface.
The service lets visitors calculate everything whether it's loan payments, food calories, body mass index, and more. WordPress website-friendly.
22. uSocial – Service to Create Social Share and Like buttons for any WordPress Website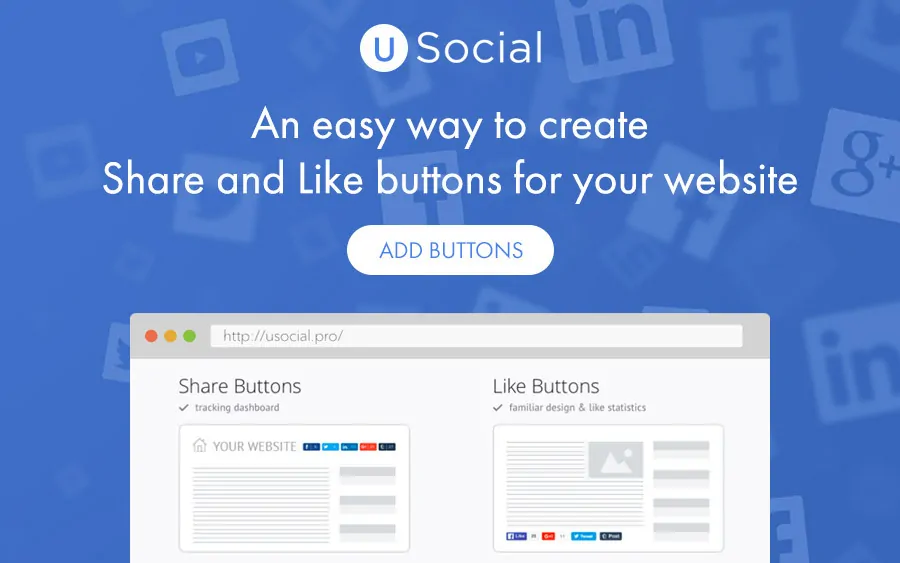 If you want to connect your website to social media and enhance visitor engagement, simply add the relevant buttons with the help of uSocial. You don't even need to be a web pro for that or splash out on one. It suits any WordPress website, and the user-friendly interface makes the process of building the necessary buttons hassle-free. Anyway, just try it out!
23. Mobirise Website Builder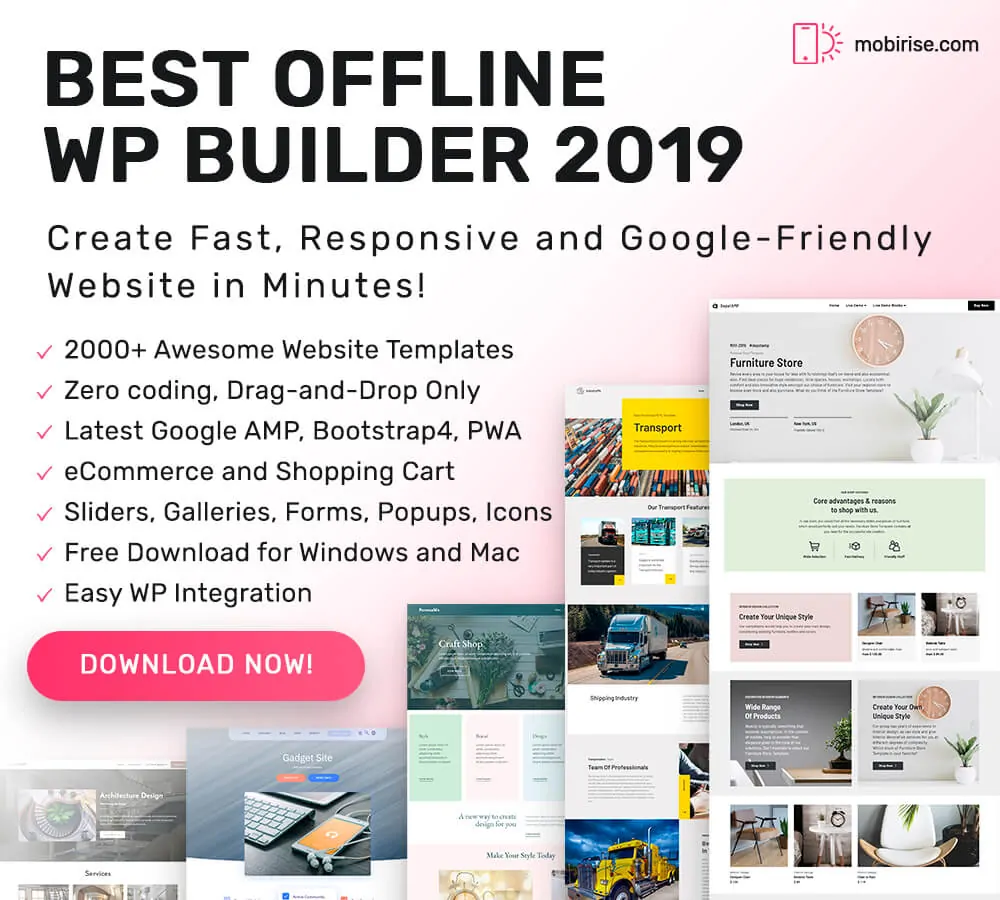 Mobirise is a free offline website builder that allows you to build stunning websites with no skill and no effort, in a couple of minutes. The websites you create can easily be exported to WordPress.
Build a new gorgeous WordPress website with Mobirise.
24. WordPress Maintenance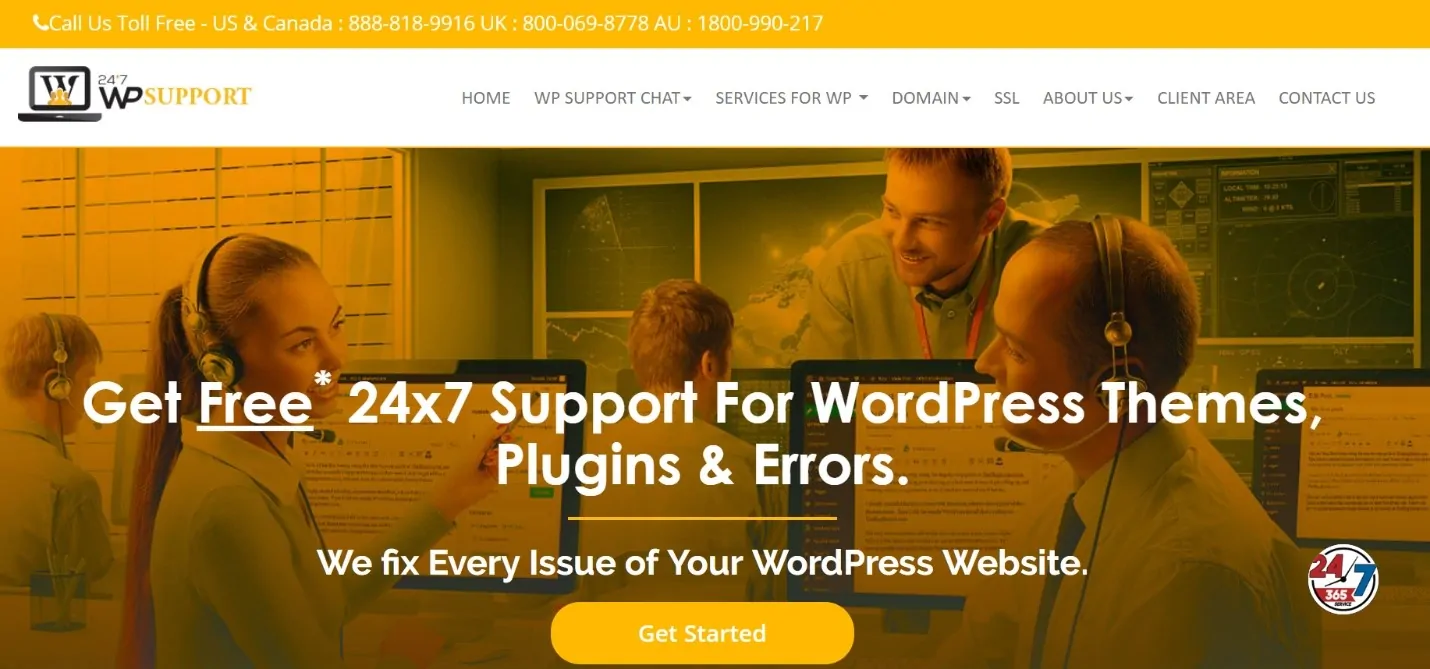 24×7 WP Support is providing all the WordPress maintenance services that a WordPress website many need: issues fix, dedicated hosting, web development, training, SEO, SSL certificates, domain names, and much more. They even offer an All in one plan for WP which contains access to over 400 WordPress themes, hosting, training, and tons of other stuff.
25. RumbleTalk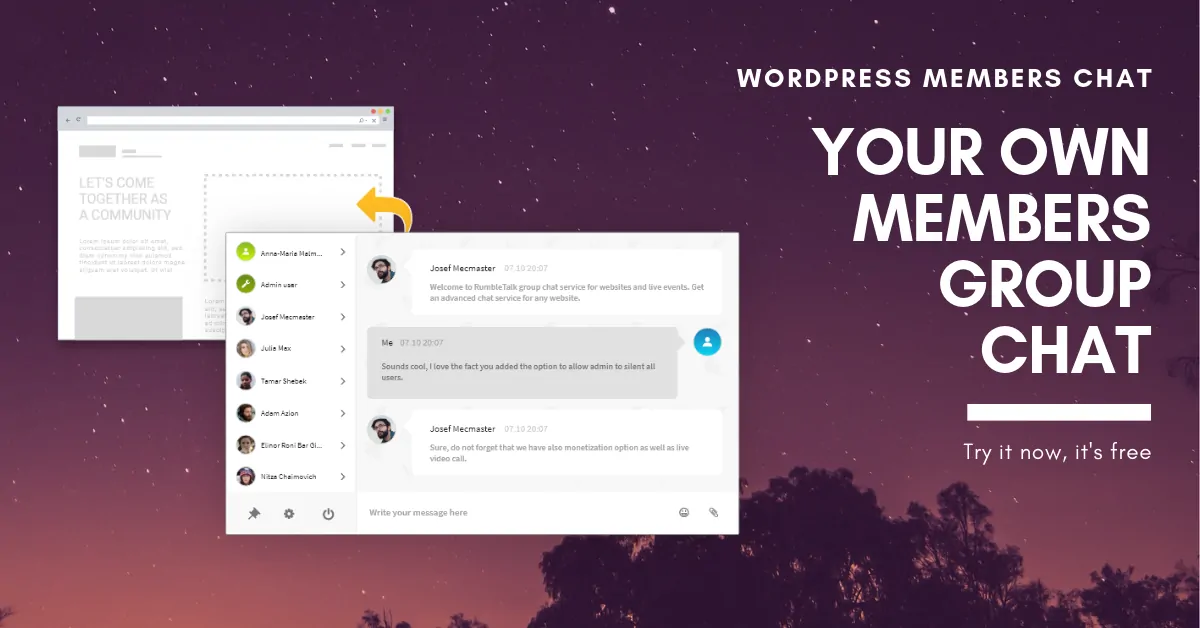 RumbleTalk is the leading group chat plugin for WordPress, being a complete and user-friendly solution. Adding a group chat takes a few minutes and you don't need to write a single line of code.
26. WordPress page builder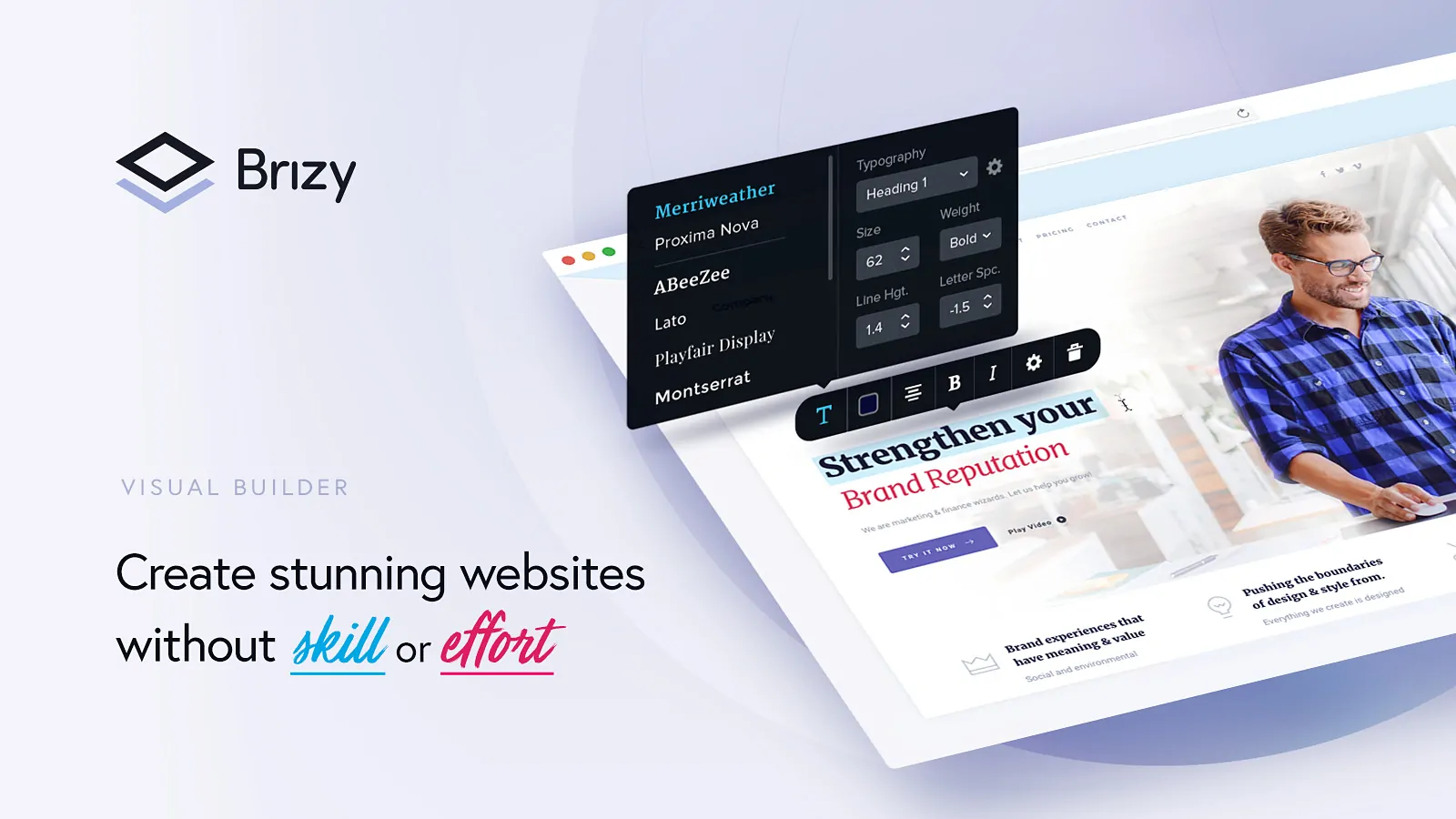 Brizy is a user-friendly and complete WordPress website builder, being super simple to build stunning websites without skill or effort. It comes loaded with gorgeous templates, with an intuitive drag-and-drop builder, a lightning-fast interface, and even more.
27. Opinion Stage Quiz Maker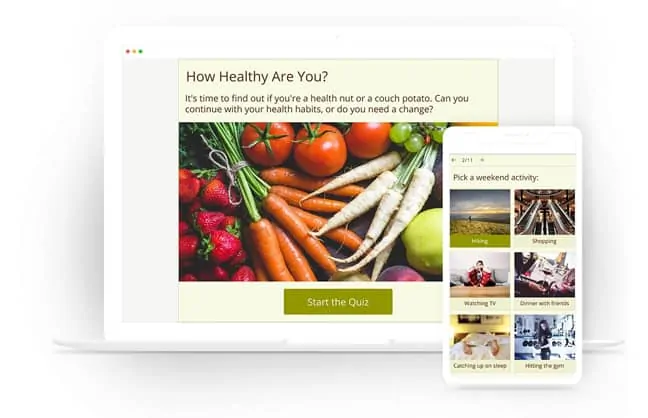 Opinion Stage Quiz Builder is a very powerful tool that you can use to create high converting forms, quizzes, surveys, popups, and much more. Quiz Maker is loaded with tons of gorgeous templates and a strong editor that will make help you create stunning forms in no time, without having any special skills.
28. Fortune Creations – WordPress Themes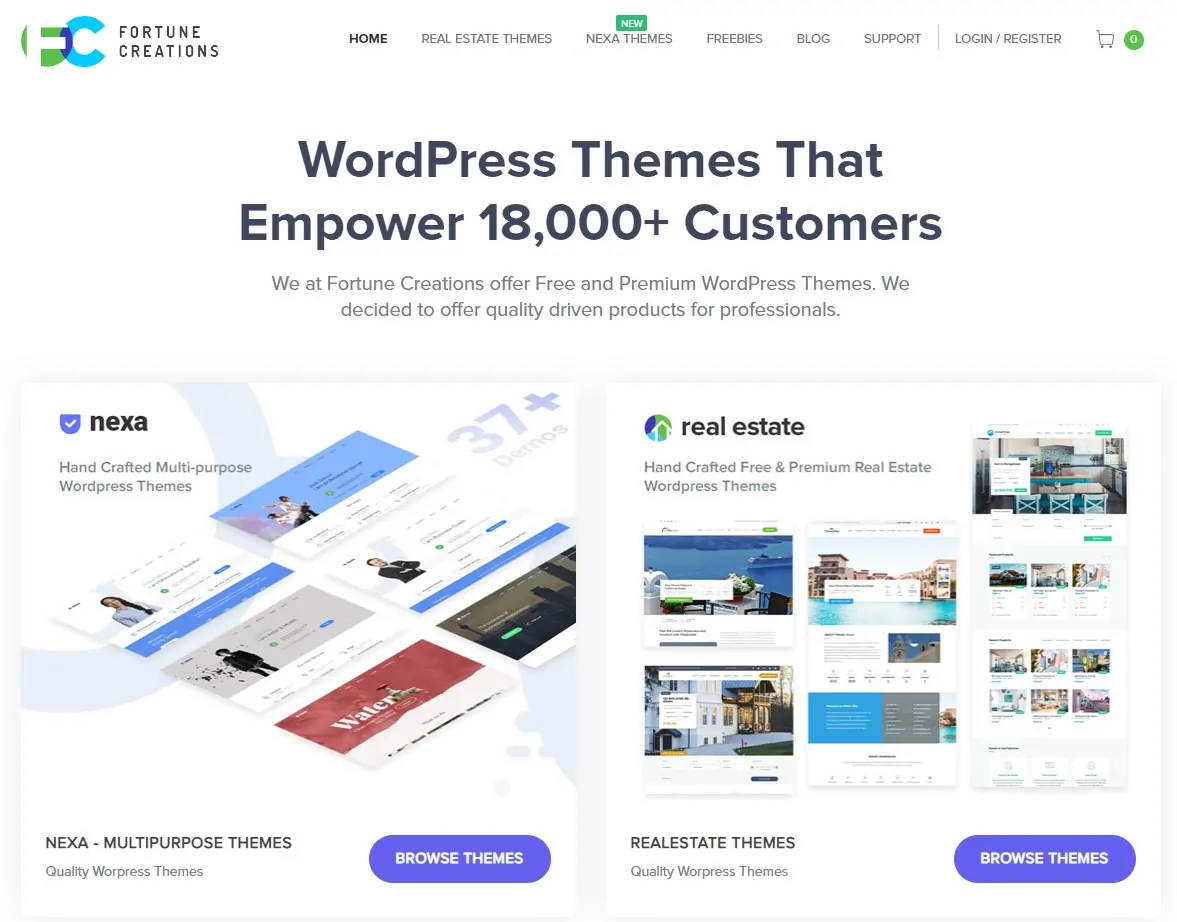 Looking for free and premium WordPress themes? Fortune Creations builds high-quality WordPress themes that are super simple to customize and use, and which are SEO friendly and lightning-fast. These themes are great for agencies, real estate, blogs, digital magazines, and more.
29. Blabber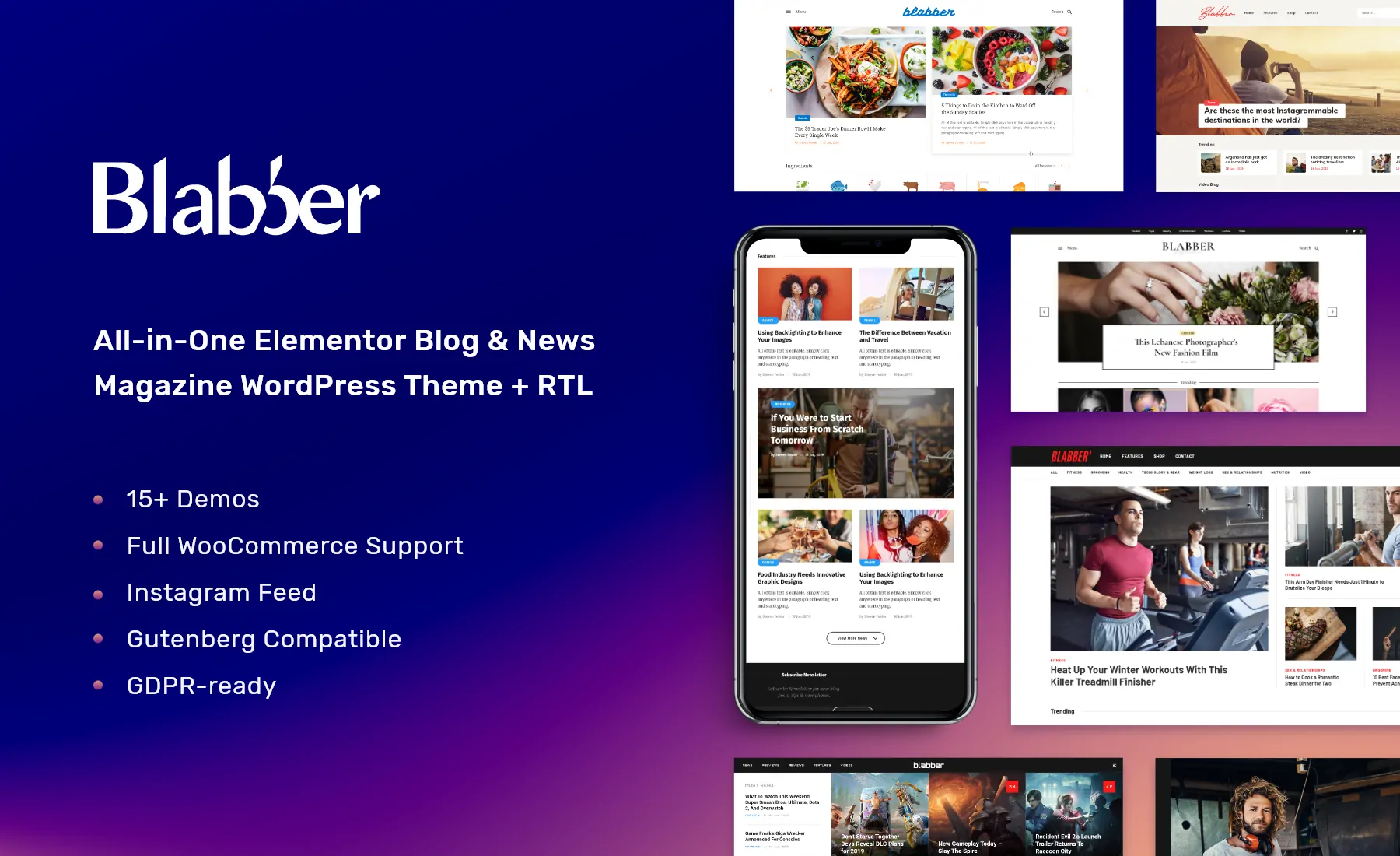 Making use of the Blabber theme, you can create a fully responsive and user-friendly website for your personal brand or any topic-specific business project. The theme lets you create and modify layouts in the intuitive drag-and-drop mode of the Elementor and Gutenberg editors.