Safe, Simple & Secure
WordPress Security
made easy
Complete WordPress site protection with everything you need to protect your website from hackers and spammers.
Install and get started in minutes.
Firewall - Block dangerous and unwanted traffic

First line of defence? Blocks dangerous and suspicious visitors automatically for you.

Read More
Malware Scan

Scans your website to check for any malicious code infecting your website.
Auto Fix Problems

No time to manually fix every issue the security test identified? Fix over 30 issues with just one click.
Scheduled Scans

No time to check your website all the time? Use scheduled scans to be notified if something changes on your website.
Country Blocking

Block visitors by countries you do not want to access your website.
Protect Login Form

Block repeated attempts to log in with wrong passwords or unknown usernames. Customize settings and message.
Plugin Integrity Checker

Checks the installed plugins and verifies plugins from wordpress.org has not been modified - an early warning sign of malicious code.
Premium USA based support

Get support provided by the people who created the plugin and use it every day.
Change login URL

Make it more difficult for the scripts to find and attempt to log in to your website.

Read More
Block 600+ million bad IPs

A list of known bad IPs is updated twice daily - block bad bots and spammers from accessing your site.
Events Logger

Monitor, track and log more than 50 events on the site in great detail. From user actions, to post edits and widget changes - Events Logger follows everything.
Verify WordPress Installation

Checks your core WordPress files have not been infected or modified.
Redirect blocked visitors

Don't want blocked visitors to even see your website? Redirect them to any URL you wish.
Block Suspicious Requests

Block requests from visitors that include malicious requests.
Import / export settings

Configuring many websites? Use the import/export tool to save a lot of time.
Whitelabel option

Available on 20+ licenses package it gives you the option control licenses remotely for client sites and completely hide license information.
Firewall protection
Preventing bad visitors to even access your website is the best kind of protection.
Security Ninja uses different methods of protection - preventing bad guys from even visiting your website.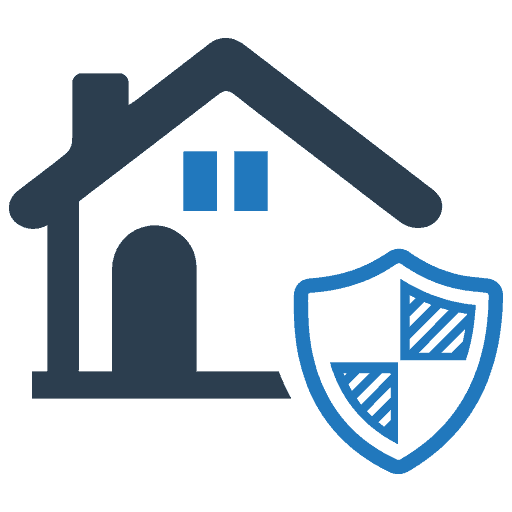 Block suspicious requests - Uploading executable files, SQL injection attacks and a lot more.
Cloud Firewall - a dynamic, continuously changing database of bad IP addresses updated every six hours. It contains roughly 600 million IPs that are known for distributing malware, performing brute force attacks on sites and doing other "bad" activities. The database is created by analyzing log files of millions of sites.
Login Protection - Block repeated failed login attempts, prevent brute force login attacks.
Country Blocking - Prevent visits from any country from visiting.
Show a message to blocked visitors or redirect them to any other URL.
Worried about hackers?
You have spent a lot of time setting up your website and you are now ready to receive visitors or perhaps you already have a well established website with thousands of customers.
No matter what, you want to make sure your investment stays safe - it is time to look for website protection. You have come to the right place.
Get protected in minutes
Easy to get started with the step-by-step wizard.
Install, activate and protect your website in minutes.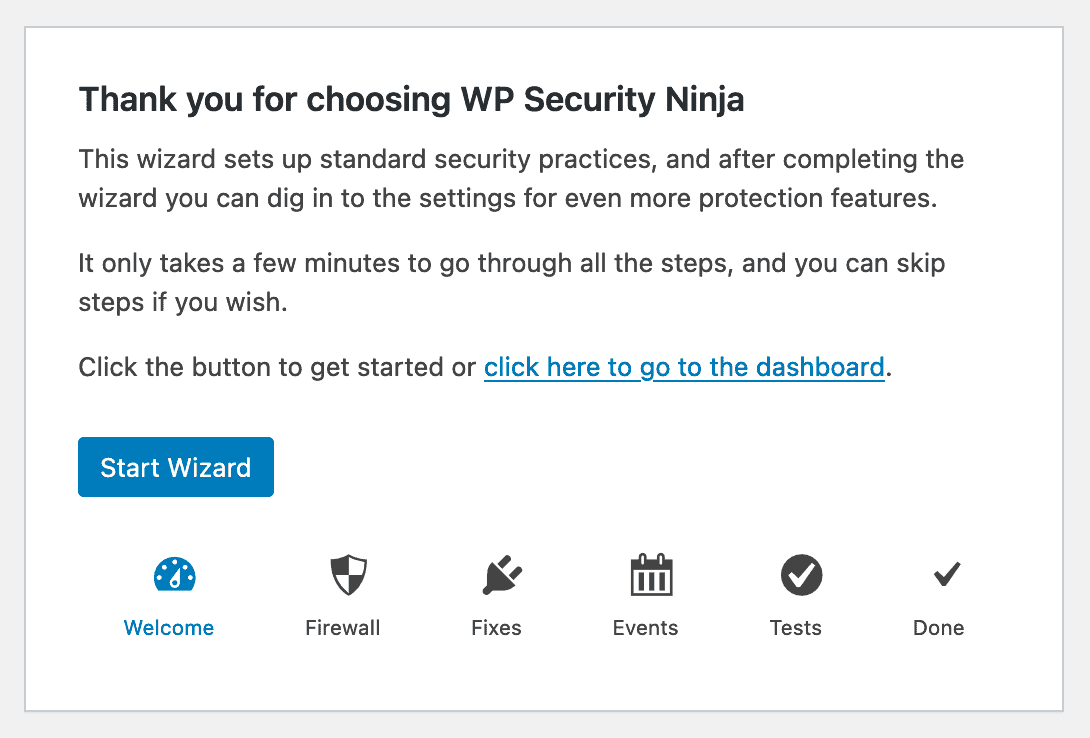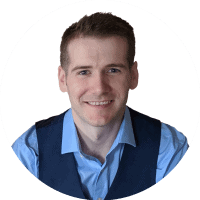 I've been really happy with the performance of Security Ninja. It was definitely worth the money. Thanks!
Cord Varty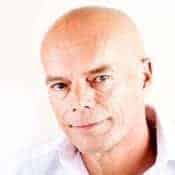 I've tried most of the security plugins out there. Some are good but Security Ninja beats them all! Easy (like in REALLY easy) setup, comprehensive protection and perfect access to log files.
Concept Interest
Thomas Rosenstand
Protect your WordPress website
4.8 stars on WordPress.org

Security Ninja ♥ MainWP!
See vulnerabilities and security issues on all your MainWP Child Sites.
Install the free Security Ninja for MainWP Extension to get an overview of all websites you have installed Security Ninja on.
You do not need to install any plugin on your client sites, it is already included in the Security Ninja plugin.
Read more: Security Ninja for MainWP
Protect your WordPress website
Thousands of websites protected since 2011
Security Ninja has been around for many years and has protected thousands of sites.
WordPress Security made easy
Loved by users and hated by hackers
Very effective protection. I tried different others like Wordfence, but settled on Security Ninja this is my choice has been working stably for several months. And I can see from the logs how he is waging a quiet war with attacks. A good balance between functionality and management.
Mikhail
"Surely nobody will hack my site..."
Yes, that's what we all think until the worst happens, and then, it's too late.
Anybody can get hacked.
Protect your WordPress website
Complete WordPress Site Protection
Security Ninja has protected websites since 2011!
I thought WordPress was a secure platform?
You might be thinking why would you need more protection, and what difference could a plugin do to your website.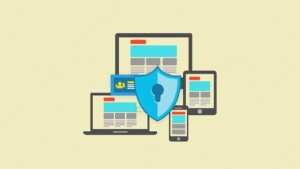 WordPress itself is a secure platform, but no system is never invulnerable and WordPress security plugins are needed to protect you from bad actors trying to access your website. The more popular the CMS, the more people there are who have an interest in getting access to your WordPress site.
Although WordPress is very secure, no system is ever completely impregnable. If you install just the core WordPress system you are pretty secure. The problem is, that is not enough.
The moment you install a theme to make your website look nice, there is always a chance of a bug that can leave a hole into your system. Some WordPress themes are better built than others and it is not possible to see the quality of the theme just from looking at the visual style.
You need to go through the actual code of a theme to fully evaluate it, and let's face it - how many people do that?
You are also bound to install several plugins, simply to bring the features you need to the website. Each theme has different requirements so even if you keep the amount low, most websites will have 20, 30 or even more active plugins at the same time.
Each of these plugins might have a security hole that has not been seen yet or use a 3rd party library that has a bug that can be exploited.
The sad fact is - No matter how conscious you are about your security, no matter how good your password management is and what else you do, your site will never be fully secure.
What you do is try your best to protect yourself and your website. You do this by installing a security plugin, and we are super biased here, and we think you should use Security Ninja to protect your WordPress website 🙂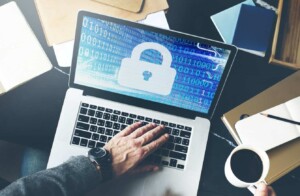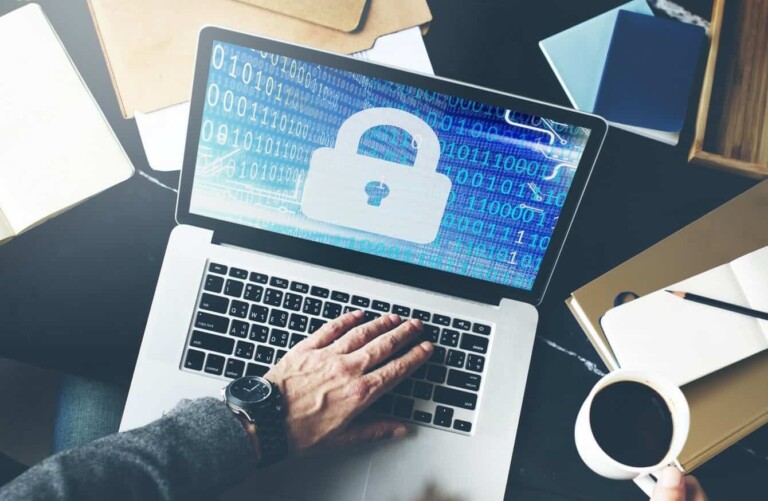 Even the smallest website needs protection, you are not facing attacks by cybercriminals that look for new businesses in your area or notice you because your website is popular and you make a lot of sales. Of course, the bigger the website, the more appeal to break in.
However, you are not facing individual people with a grudge against you, your website will be under attack from automated systems that scans millions of websites for vulnerabilities or just flat out start an attack - all without a human being pointing a finger at your site or clicking a mouse.
You might think there is no reason to attack small websites, but that is a dangerous way of thinking - every website can be used for malicious purposes, even small sites.
Protect your website from attacks!
Our plugin scans for over 50 different known issues that can help block malicious activity. Fixing each of these can help you
Core scanner - Once a virus or malware has entered your site, many will try to infect the WordPress core files.
Scanning the WordPress Core files is a part of Security Ninja Pro, that will check and compare each of the files in your website versus the files from the official core files.
We find all the files that are on your system, makes sure there are only the files you should have in the folders that WordPress use, and we warn you if there are any files that should not be there. The other files that we know should be there are checked one by one and compared with the version we know from wordpress.org is the original.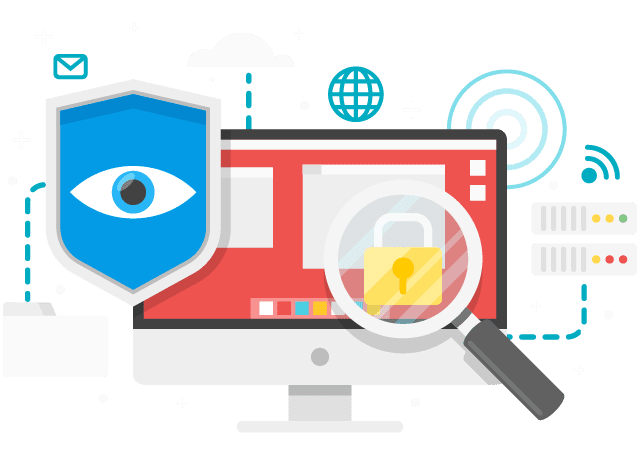 Even a simple linebreak will stand out in each file and you will get the choice to flat out delete the file (be careful) or restore it with the official version from wordpress.org - Remember, you should never touch the WordPress core files, nor should any developer ever edit those files. If they do, find a different developer. If they are so lax in their programming to modify the WordPress core files, you can be sure they are also very lax in their security knowledge and experience.
Keeping your website secure can be difficult and time-consuming. We think WordPress security can be easy, and our plugin has many security features that will protect your site.
With audit logging in the event logger (Pro only feature) you can keep track of what is going on, and which user did what and when. By keeping a log of what is going on you can also identify IP addresses that should be blocked if there are many attempts to log in or otherwise compromise your site.
Plugins and themes are checked for malicious files, Security Ninja Pro comes with a powerful heuristic scanner that can detect patterns and code samples in your plugins and theme and alert you to any suspicious files.
As a website owner, you also need to keep your employees to have strong passwords and also follow strict login security yourself. Two-factor authentication is always a good idea to improve your website.
It might feel frustrating spending a couple more seconds logging in, but compared to the many many hours and days you will spend if you get hacked, it is worth it.
The pro version also protects you with a cloud firewall that blocks millions of known bad IP addresses from even accessing your website.
Stopping hackers is a constant battle where the best approach is to be proactive. Using a firewall and blocking known bad IPs and spammers can prevent a lot of automated attacks. Keep your website updated also!
The best way is to use one or more security plugins and follow the recommendations to lock out potential hackers and get warned of potential vulnerabilities. Keeping your website updated is very important also.
Your WordPress website is by itself not insecure, when adding custom themes and different plugins you need extra protection to ensure your website stays safe. New vulnerabilities are regularly discovered and keeping up to date helps prevent your site being a victim to hackers.
Latest articles and reviews