As per the stats provided by w3techs.com, WordPress now powers more than 25% of the entire World Wide Web. This platform gives you the option to custom develop your website by customizing the default themes or use the diverse range of free and premium themes already available are an amazing way to ditch the conventional concept and build something tailored and unique.
In both cases, you have to choose the right web development company either to work on the elementary Wordpress themes and customizing it in accordance with your specific business needs. Or, having a discussion with experienced designers to determine the best free or premium theme to create a website for your business.
[bctt tweet="Using #themes gives you an opportunity to accomplish most of the #development tasks without the help of professionals. Also, more and more entrepreneurs are embracing this alternative. But why?"]
Let's explore in detail and find out why using WordPress themes is better than custom building sites on the platform.
Seamless Content Management
If you manage to gain full control over updating and handling your website content it can have an impact on increasing sales conversions. WordPress is the king of all the Content Management Systems that facilitates the quick development of websites.
But it's especially applicable to the themes as they are blessed with smart codes with which it becomes much easier to take your content and build a site out of it which isn't possible with custom building sites on WordPress.
You don't require advanced coding or programming skills when using themes but can set up a website only by pasting the videos, texts, and images that you have. Also, there are multiple plug-ins and extensions to enhance the functionality of your website. The community support of WordPress is excellent so that you can get any of your issues resolved instantly.
Easy Customization To Create Tailored Web Presence
There is a misconception that WordPress themes limit your flexibility. But the majority of themes can be customized in accordance with your specific business requirements. Also, you can hire a designer if you can afford to prototype your website and come up with a tailored template. Even this will be much cheaper than custom building the site from scratch.
In addition, there are several plugins that can enhance the overall look and functionality of your website, just like our own Security Ninja or UnderConstructionPage. The code of these plugins can also be modified with the help of code editors available online. You just have to ensure that you are only using the relevant plugins and aren't getting carried away with unwanted factors.
Economical Alternative That Does Not Let You Invest A Fortune
When building customized websites with WordPress you have to hire an experienced designer for sure. It's much more expensive than using themes as the cost can range from $5,000 and $50,000.
But with WordPress free and paid themes you can get your site set up and running within a limited budget. It's true that there are premium themes for which you have to pay but still, they are cost-efficient in comparison to custom development.
Also, in the long run, it's much easier and cheap to maintain websites built with themes as there is no need to incur customer support expenses.
Facilitate The Development Of Mobile-Responsive Sites
With more and more people accessing smartphones to browse the internet and the sites it has become mandatory to create mobile-friendly sites in order to cater to them. But when custom developing your website on WordPress you need to incur additional expenses to add essential features that make a site responsive to mobile devices.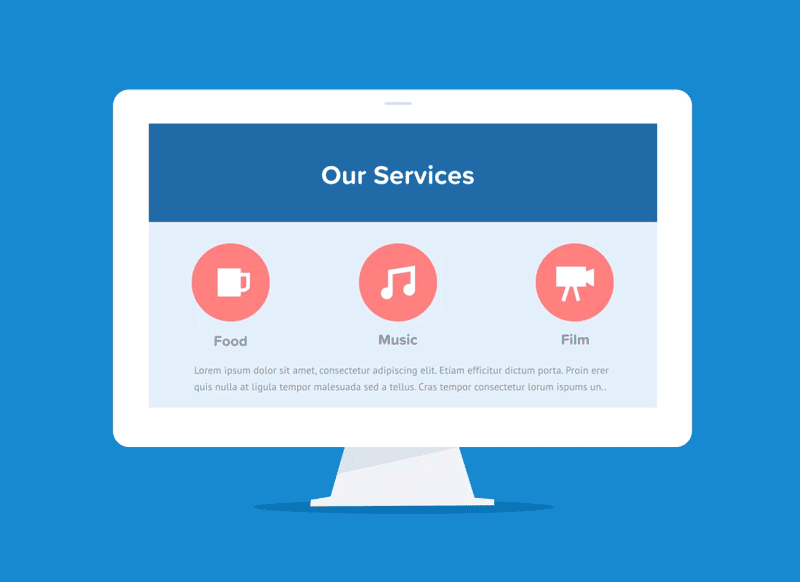 But WordPress themes are specifically designed for mobiles as the templates are integrated with intelligent code which has the power to fine-tune the web pages in accordance with the size of the screen on which they are getting viewed. Google also gives priority to mobile-friendly sites and gives them a higher ranking. Therefore, WordPress themes are the best way to let you create such sites.
User-Friendly Nature To Make It Hassle-Free For The Users
When custom building your WordPress site there is a need to choose the right CMS and for that, you have to spend dollars. Also, there is a possibility that you might have to face difficulty when setting up the system and get started quickly.
But using WordPress themes will keep you away from these hurdles because the platform itself is open source and free to use. It has a user-friendly nature which is retained with the help of an extensive community that keeps on refining the core code to keep it fresh and relevant.
In addition to user-friendly nature, premium themes have great customer support which is provided either through emails or calls. Also, these themes guarantee a product which will be of superior quality.
It can be concluded that using WordPress themes is better than custom developing your website on the platform. Themes are getting advanced with time and allow you to win the trust of your end users with great content. Also, the sites built with themes are fast, easy to manage, and responsive.