We understand the assumptions when building a WordPress website. You put in hours of effort to create your site, populate it with content, create your navigation, and all the rest. Then, you should be able to kick back and relax while your audience flocks to your blog posts and website pages. Sadly, that's usually not the case.
Building a website is only the first part. Next, you need to find your audience and get them to visit your site. Social media marketing makes that simpler, but it can still be challenging to accomplish.
Our guide simplifies matters and helps ensure that you're able to drive traffic where you want it without falling prey to some of the more common mistakes that many website owners make.
Make sure you got the basics straight before you move on to the more advanced tricks to drive traffic to your website.
1. Make Sure You Have the Right Social Network(s)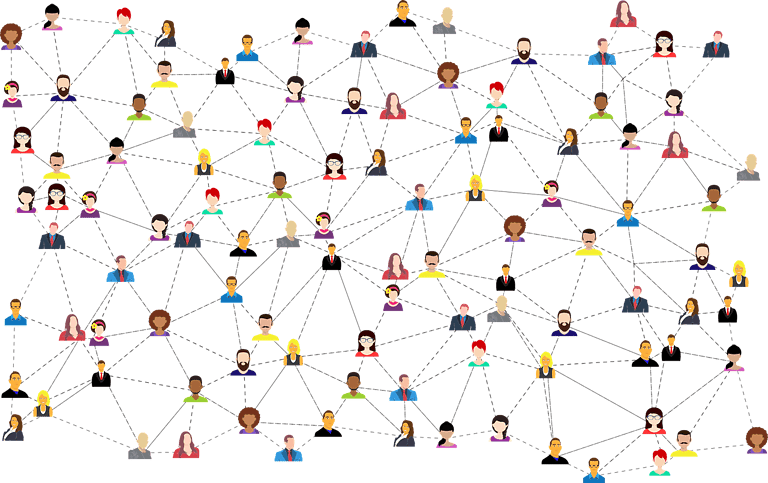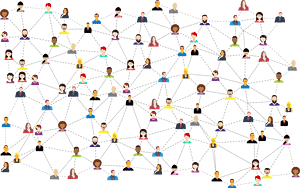 As a business owner, you need to make smart decisions about how you spend your time. Social media marketing can be a great tool, but if you're targeting the wrong networks, it's nothing but a waste of time and a drain on your company's resources. What makes one network a good option and another one a bad choice? It's really all about whether or not your audience spends much time there in any significant numbers.
For instance, if you're marketing to Gen X moms, then chances are good you can safely ignore Snapchat. If you're marketing to other business owners, Twitter might not be the best network for your needs.
Different audiences have different needs and preferences when it comes to the social networks they use. Do your due diligence and find out where your audience congregates online, and then make those networks the focus on your social media marketing efforts.
2. Use Visuals
Sure, many social networks are text-focused. Both Facebook and Twitter are ideal for written updates. However, you need to understand that the old aphorism, "a picture is worth a thousand words" is truer with social media today than at any other point in history. Visuals have dramatically more impact on your audience than text-based updates. A photograph stands out and demands attention while text blurs into the background to the point that your audience might scroll right past your update and never realize it.
What sorts of visuals can you use, though? Almost anything will work. You can use pictures to illustrate a point from a text-based update. You can highlight the featured post image in a shared blog post.
Infographics deliver both visibility and a significant chance that your update will go viral. Video is also powerful. You get the idea – almost any type of visual can work. Just make sure you tie into the content of your update or the emotion you're trying to elicit in your audience.
3. Make Your Content Shareable
When we talk about social media marketing, most of us automatically think about the actions a business owner takes on a particular social network – your updates, shares, likes, and all the rest. Sure, that's part of the equation, but there's more to it. For a business owner seeking to really build traffic to their site, it's important that you make your content shareable.
WordPress makes this simple to do through widgets and plugins, whether we're talking about sharing blog posts, website pages, or even individual products from your online catalog.
4. Share Correctly
If your audience doesn't see your social media shares and updates, then all your efforts are for nothing. To help ensure that you are reaching those critical audience members, you need to share correctly. What does that mean? Simply put, you need to share on the right schedule for each social network.
Each network will have a unique schedule based on factors like how often you can share or reshare content, the preferred time of day to connect with your audience, how long content remains fresh and findable on the network, and how much time you have to invest in social messaging.
5. Don't Overshare
Content is valuable. However, pushing the same message too often can lead to your audience disengaging. Learning how often you can share content and then reshare it is important. You'll find that Twitter offers the best resharing capabilities, due to the short lifespan of tweets.
Facebook is more limited, with the ability to share on the day you publish the content, and then again a month or so later. Tumbler is even more restrictive, and some platforms, such as Instagram, don't really support resharing content at all.
6. Use Contests
Social media marketing helps you build an audience and then engage with them, and contests can be great ways to drive traffic where you want it. Rather than leaving your competition on Facebook or Twitter, create a landing page on your website and then use your social channels to drive traffic to that page. That ensures you're able to get your audience members to your site and allows you to conduct A/B testing, as well as other tasks that help refine your social media marketing activities.
7. Don't Sell Overtly
This should be common sense at this point, but social networks are not really great places for overt selling.
Keep your sales spiels off of social feeds. Limit overt selling to your website only. With social media marketing, you need to engage with your audience and foster a two-way flow of information. That's not possible if you are only focused on selling your products only.
Social media marketing can be a powerful tool to foster growth and profitability, but you must use it correctly.
These tips and tricks will help ensure that you're able to do that.