From affordable hosting plans and a convenient website builder to high-end services for advanced users, Hostens has an all-around solution for any hosting plan you might be searching for. In this hosting review, we are presenting all the benefits and perks included in Hostens' plans, both shared and VPS.
Hostens in a glance
Hostens is a Lithuanian web hosting company with years of experience in the industry, gathering talented teams from all around the world. The company is the leading web hosting provider in Lithuania but serves customers all around the world.
It's a daughter company of Interneto Vizija founded in 2003, serving more than 100,000 customers in Europe.
Hostens' data center is located in Vilnius, the capital of Lithuania.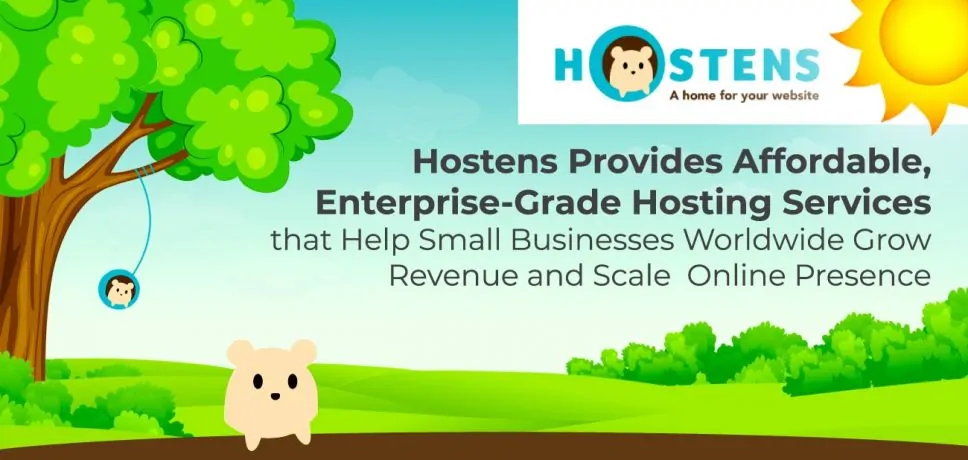 Hostens' Hosting Plans
There are three different hosting modes when you sign up with Hostens, and each of them has its own sub-categories, so you can precisely define and pick whatever works best for your website. Before opting for a plan, you should check and familiarize yourself with all the benefits you will receive within your plan. However, if you opt for a low-end plan and see that it's not enough for the needs and purposes of your website, you can easily switch to a higher-value plan. All of the hosting plans provided by Hostens have the option to be charged on a monthly basis or an annual basis. If you choose to be charged on an annual basis, you'll get perks, such as a 17% discount, free domain, and more.
Shared Hosting
Shared hosting is always the cheapest option of all possible hosting plans, and the same goes for Hostens. The reason for this lower price is not a lower quality of service or specifications, but the fact that you are actually sharing a single server with multiple users. This is what makes it more affordable for individual users, and the hosting provider able to supply it at a lower price.
Disk Space
Shared hosting implies that you will get a certain percentage of disk space to use on your shared server. The disk space applies to the amount of data that you will be able to upload to your website and show it to your visitors. Therefore, if you run a blog that is text-heavy, for example, you could easily do with lower disk space. At the same time, if your website is multimedia-based, especially focused on videos, you will have to upgrade to a plan that allows you more disk space on your hosting.
Bandwidth
Data bandwidth is a metric that applies to the capacity of how fast data can go from your website to other computers that are connected to it. In other words, bandwidth is going to be one of the most important factors that will determine the loading and browsing speed of your website. Given that you're an Internet user yourself, it's needless to explain the importance of having a fast website nowadays.  So, regardless of the purpose of your website, it's always worth it to invest in a higher-bandwidth plan.
Number of websites
A lot of new website owners believe that hosting plans come only with one website involved – when you subscribe to a hosting plan, you're actually subscribing to a hosting platform made only for one website. However, Hostens provides tens of different websites within its shared hosting plans. Even in the cheapest plan, you'll have the opportunity to host up to 10 different websites!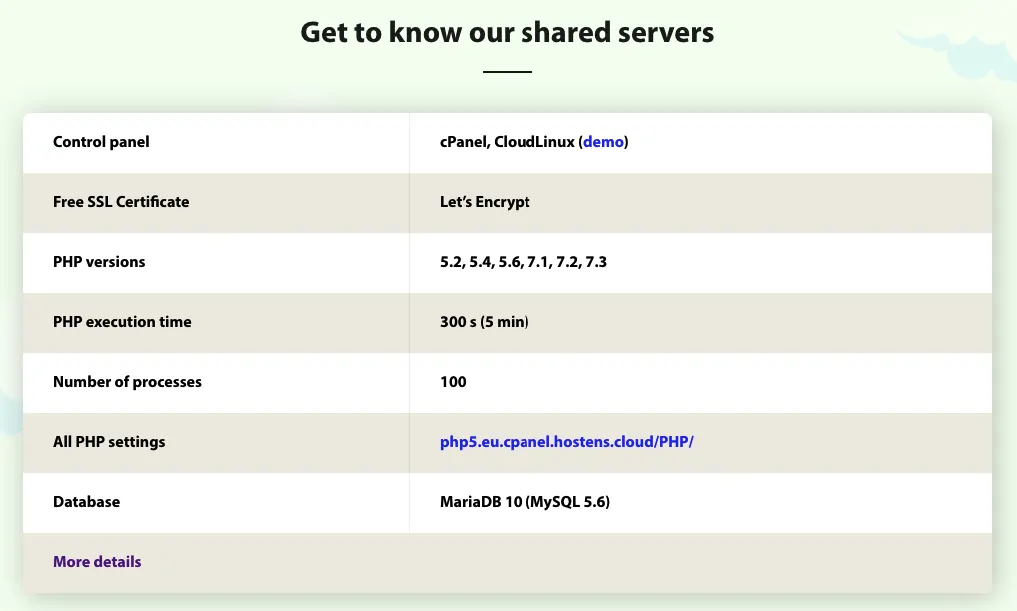 Number of databases
Just like with websites, with a shared hosting plan, you will be able to introduce multiple databases, all within the same hosting plan. Nowadays, databases are unavoidable, and if you're running a dynamic website (which you probably will), you need databases. This also applies to the number of databases coming from different websites that you're hosting on your plan.
Number of email accounts
One of the best perks of Hostens shared hosting plans is the huge number of email accounts that you can get within your plan. Most other hosting providers charge for email accounts separately, and they usually give them out in small numbers. A hosted email account is an account with your domain's name extension (john@your-domain-name.com). If you run your website on Hostens shared hosting plan, you will have hundreds of email accounts with your domain name at your disposal.
cPanel
cPanel is a Linux-based control dashboard for web hosting owners. If your hosting plan has a cPanel, you will be able to access all of your domains, website info, and details all within a single dashboard. cPanel is especially useful and convenient for users who are running multiple websites. In Hostens' shared hosting plans, each subscription comes with cPanel included.
Website Builder
For beginners, having a website builder is one of the main things to look for in a hosting plan. If you want to develop your own website according to your own vision and preferences, but you don't have much designing and developing experience, website builder can help you do it. Every Hostens plan has a free website builder included.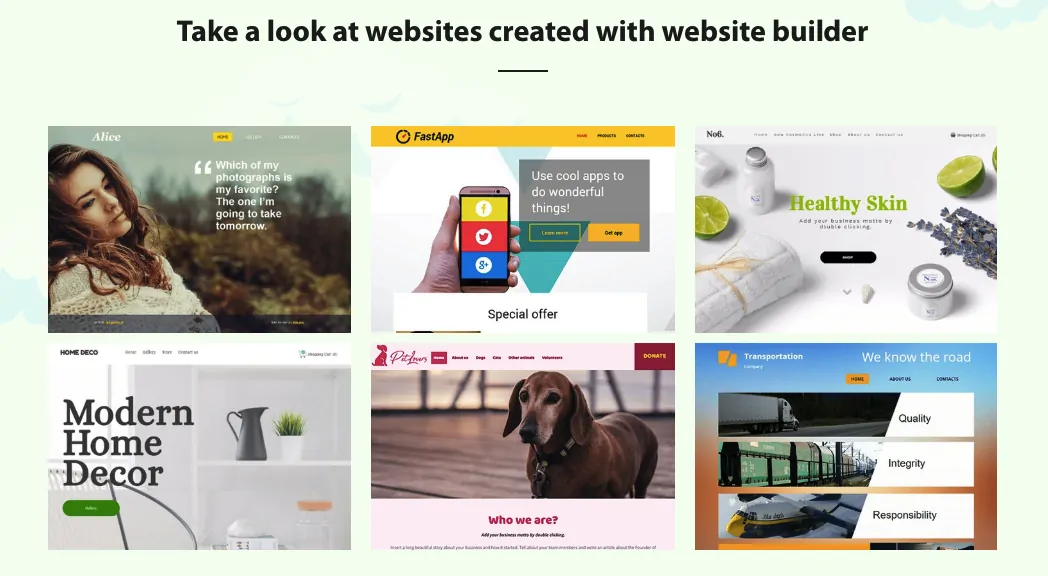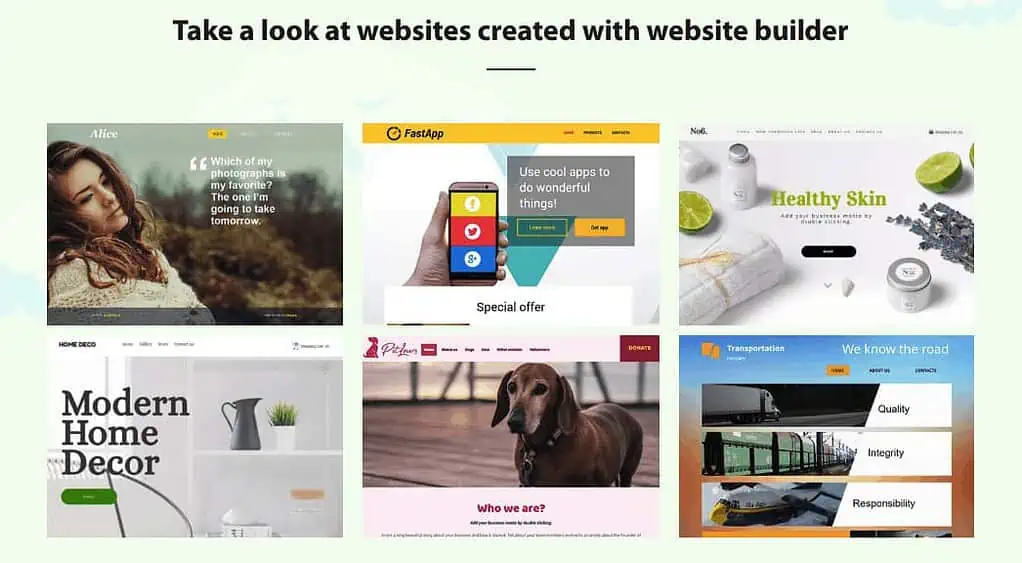 Backups
No matter how large your website is or how many visitors it has, regular maintenance is mandatory to keep it running smoothly and to prevent errors and downtime. One of the most important website maintenance task is backups, which can definitely be quite a nuisance if you do them manually on a daily basis. That's why all hosting plans of Hostens include daily or weekly website backups.
Server location
Depending on the location of your target audience, it's always best for your website to be hosted on a server that is the closest to your audience. This can increase the website's overall speed and reduce loading time, significantly improving the user experience. No matter where your visitors come from, there's a solution in Hostens, because you can choose among servers distributed in Europe, US or Asia.
The S10 Plan
The S10 is the cheapest hosting plan provided by Hostens and is one of the cheapest hosting options on the market right now, especially if you go with the annual plan.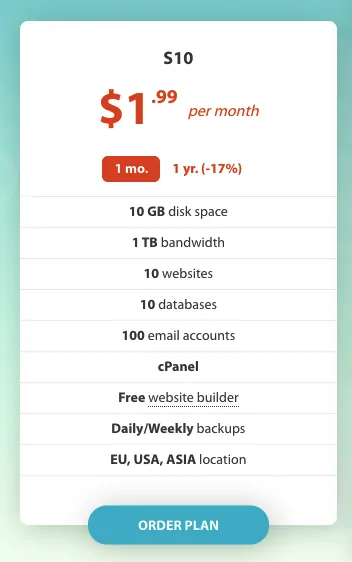 If you go with the monthly plan, the S10 plan is $1.99 per month, while the annual subscription will get you a 17% discount for a total of $19.99 per year. This is one of the cheapest shared hosting options available out there, and the best part is that there are many benefits included. For example, other hosting plans in this price range generally don't include free domains, a lot of disk space, high bandwidth, or a number of different email accounts.
Compared to other offers on the market and the other Hostens shared hosting plans, the S10 is perfect for users who are just beginning their digital journey and want to set up a small site to start with. After your website starts getting traction, you can easily transfer to a higher-priced plan like S20 or S40.
The S20 Plan
The S20 is the recommended hosting solution from Hostens because it represents a perfect cost-value balance between the pricing plan and all the benefits included. To put it simply, you will get 2 times as much of all the benefits as in the S10 plan, with the price being under than double.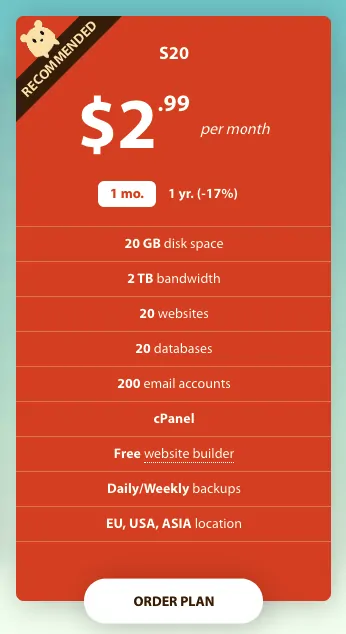 The monthly cost of the S20 Hostens shared hosting plan is  $2.99, but if you opt for a yearly subscription, you can get 12 months for $29.99 (along with a free domain).
The S40 Plan
You've guessed it – the S40 plan will give you four times as much as the initial S10 plan! With a huge 4TB bandwidth and the chance to host 40 websites, this is the perfect choice either for users running a powerful, content-heavy site or for users who are hosting a huge number of different websites. The S40 plan goes for $3.99 per month or $39.99 on a yearly basis.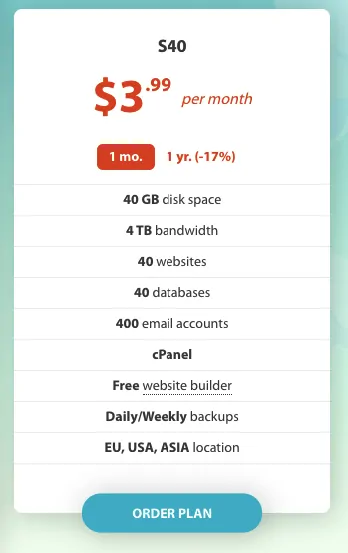 VPS Hosting
VPS stands for Virtual Private Server, which means that it's a private portion of the shared server that allows you to host a high-traffic website. Many users opt for VPS instead of shared hosting plans due to higher flexibility, security, and other benefits.
Just like with shared hosting, Hostens VPS hosting comes in different subscription plans. Depending on your website's needs, you can choose the one you want to start with and then switch if you change your mind.
Some of the main benefits of Hostens VPS Hosting include:
options for Linux, Windows, Container or Storage VPS
fast access – server login possible minutes after payment is made
cloud infrastructure for improved redundancy and reliability
great customer support via live chat, email or phone
flexible plans – switch between VPS hosting plans without restarting
Linux VPS Hosting
If you want to have a VPS hosted with Linux, you can choose between three different plans on Hostens, starting at $3.99 per month.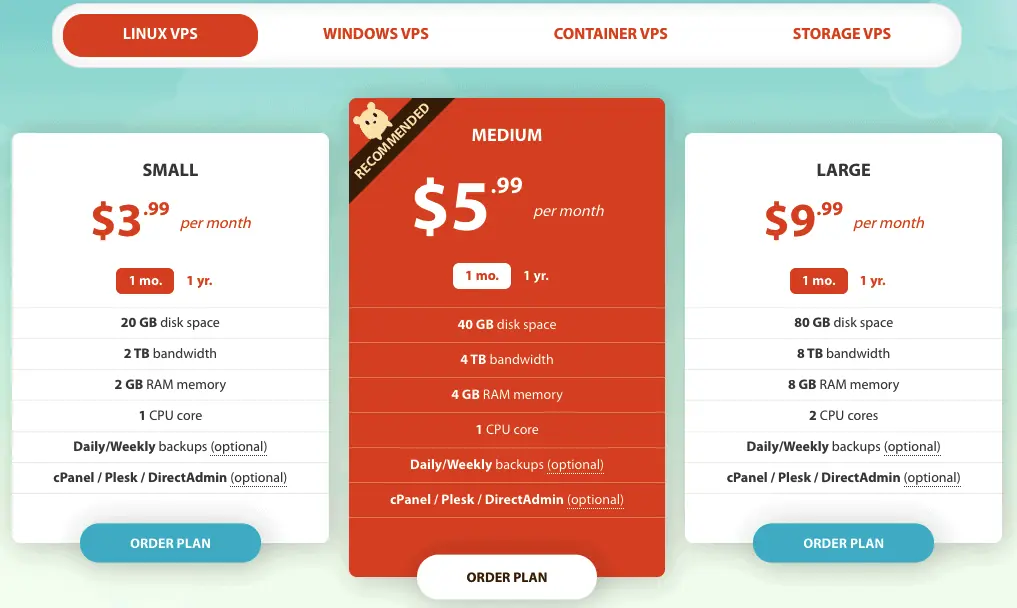 Windows VPS Hosting
The plans for hosting a Virtual Private Server on Windows works in the same way on Hostens, with some slight differences. For example, the Small – Medium – Large plans are priced $5.99, $9.99 and $17.99, respectively, which is higher than the Linux VPS Hosting plans.
The option for daily and weekly backups is also optional, and it comes with an additional $10 monthly charge. On the other hand, instead of the cPanel / Plesk / DirectAdmin options in the Linux VPS, in Windows, you can opt only for Plesk for an additional $9.99 per month.
Hostens also provides additional hosting options like Container VPS and Storage VPS, which are cheaper but provide a lower degree of privacy and security. However, if you're just starting out with VPS and you want to see what it's all about before committing to a year-long subscription, you can try out the Small Container VPS hosting plan for only $2.99 per month.
Reseller Hosting
Reseller hosting is one of the most interesting concepts in hosting sales, and it's getting more popular each year. Basically, it implies that you can resell a hosting provider's services without ever actually owning and physical servers or investing in the necessary equipment. After you order a reseller plan, you will have access to a number of hosted websites (depending on your plan). Then, you can start signing up your own users and assigning them their hosting server portion at a profit. Nowadays, many companies deal with reseller hosting, as it can be highly profitable if you have a good marketing strategy and budget.
The R10 Hosting Plan
This is the simplest reseller hosting plan from Hostens featuring a very fair price of $3.99 per month, all the while continuing the offer the numerous benefits from all the other Hostens plans: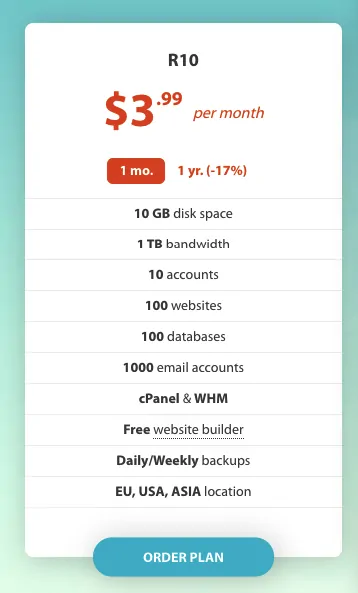 The R10 is perfect for users who want to try their luck and skills in reselling hosting services to third parties. If you happen to need more accounts or websites in the future, you can easily upgrade to the next plan.
The R20 Hosting Plan
Similarly to the shared hosting plan upgrade mentioned above, the R20 is the next-step reseller hosting plan that will give you two times as much than R10  for $5.99 per month: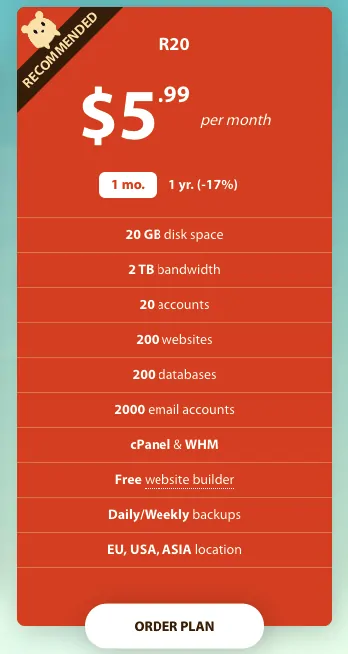 The 17% discount is also included for annual plans, so you can subscribe for an annual Reseller 20 Plan with Hostens for $59.99 yearly.
The R40 Reseller Hosting Plan
The R40 plan starts at $9.99 per month and includes the following benefits: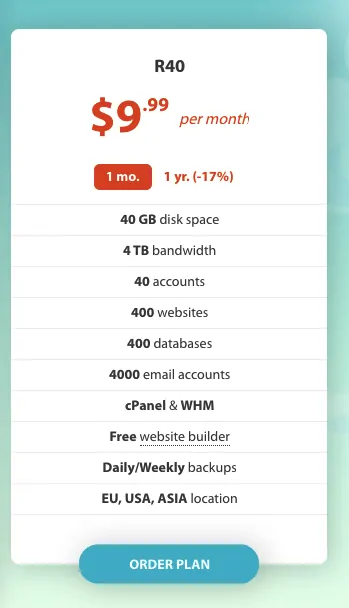 For a yearly subscription, you can also take advantage of the 17 % discount and pay only $99.99 per year for a very high-value reseller hosting package. This is definitely the best option with the highest value for serious resellers who are looking to make the biggest profit by reselling a large number of website hosting plans.
Domain
Why do we even dedicate internet space to a word or two about domains? Because they are incredibly important for your brand and online presence. If you pick a good and memorable domain name, people don't have to go to Google to find you – they can type your domain into their address tab.  Why is this important? They don't get to see the other, similar, results.


If you are looking to avoid your hard-earned clientele seeing your competition in the results, you need to take time with picking the right domain name. Once you've got it, you can register it with Hostens. Apart from the free domains you get with yearly subscription, you can also choose from 13 other options, which include .com, .org, and much more.
Security
Hostens also offers services that can help you strengthen your site's and your own security. Since it is always better to be safe and sorry, you might want to check what it has to offer, and it's a lot. From SSL Certificates, VPNs and Spam Filters, you can get them all at Hostens.
SSL Certificates
Adding an SSL certificate to your site is almost mandatory in 2019. This is fundamental because it's this certificate stands between the conversations you are having with your customers, and anyone trying to eavesdrop on them.
It also builds credibility for your site. Would you leave your credit card information on a site that your browser marked as "not secure"? With Hostens, you can take care of this certificate in no time. Let's see why you should go with this provider instead of another.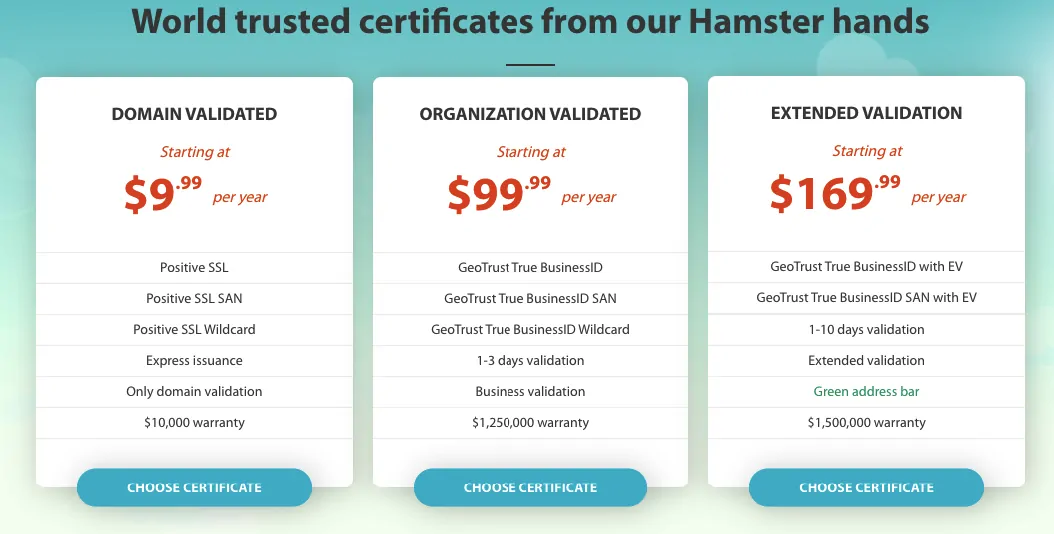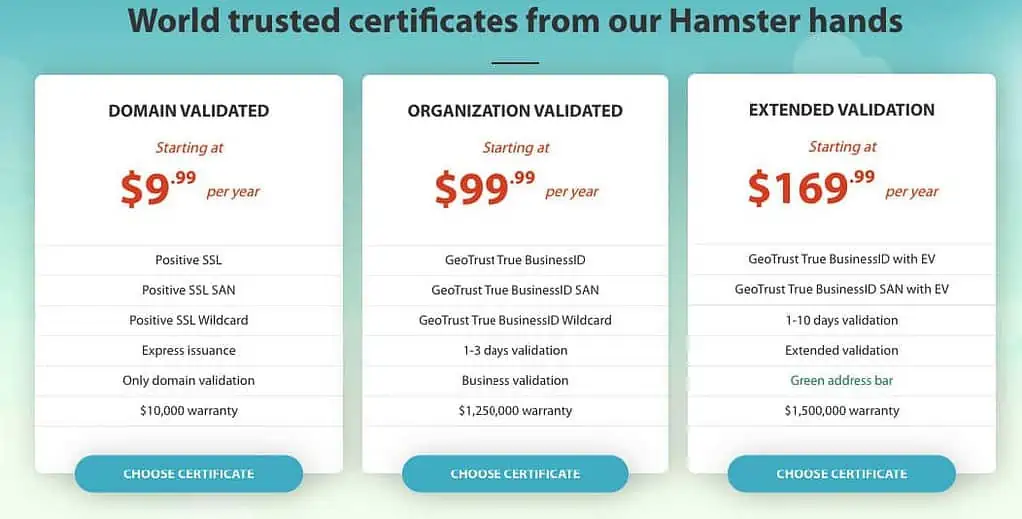 When it comes to encryption these are equipped with, you might want to go with the strongest encryption available. If you are looking to protect your site properly, there is no reason why you should opt for anything that is not "best practice" in the field. Hostens' SSL certificates are protecting your site with the 256-bit encryption.
You don't have to worry about any browser compatibility either, because Hostens' certificates are compatible with all of the browsers your visitors might be using for their everyday internet browsing.
Spam Filter
Hamsters hate spam too, so Hostens is also offering an incredible spam filter. From harmful emails to those that are just spammy, this filter will help you get the unwanted ones out of your inbox.
The spam filter takes advantage of numerous filters that put the unwanted ones into quarantine, preventing them from actually doing any harm, without you having to lift a finger.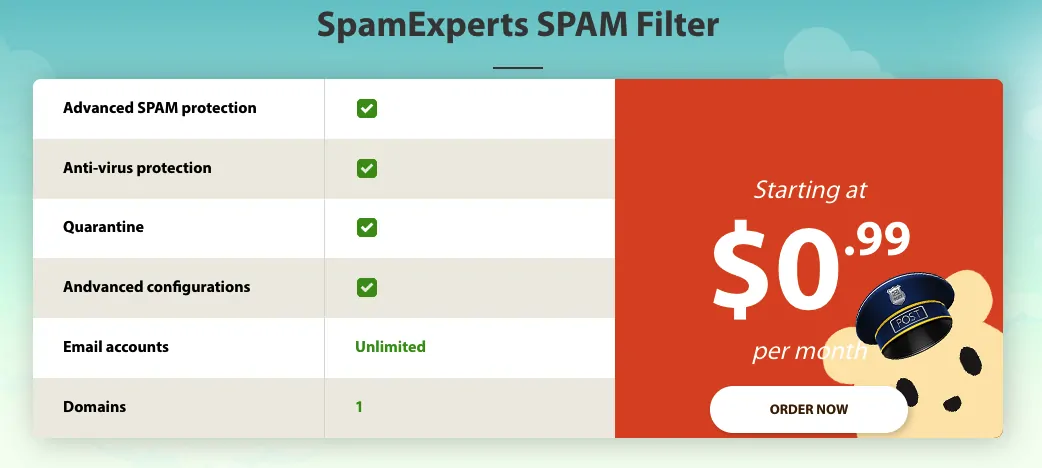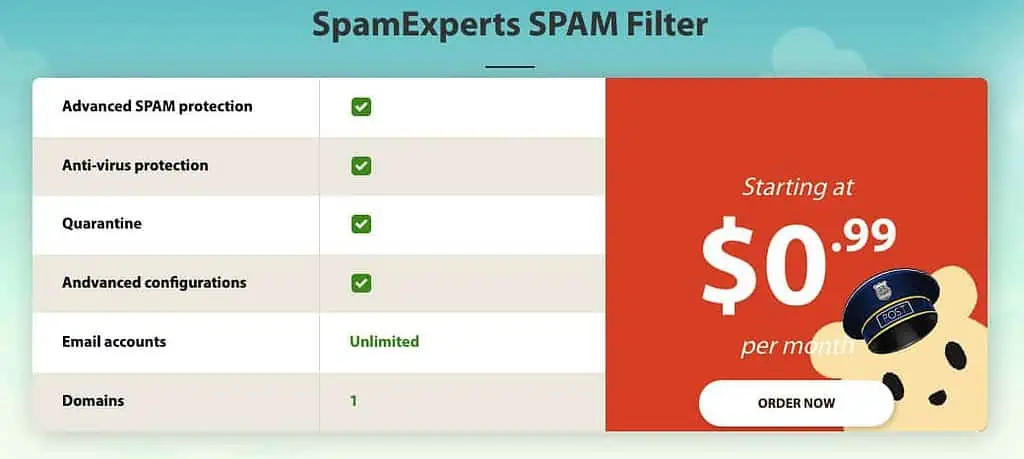 It also keeps learning at all times and is always looking for new spam patterns to protect you from. It also comes with an amazing virus scan that will protect you from any malicious thing looking to enter your computer through your inbox. You can also take full control over the controls if you want to make sure that nothing passes the filters.
Virtual Private Network
VPN is something that everyone should have ready at all times, especially people that are often on the go and are relying on a lot of public internet options. It is well-known that these are far from safe, and there is no easier way to protect yourself than by using a VPN.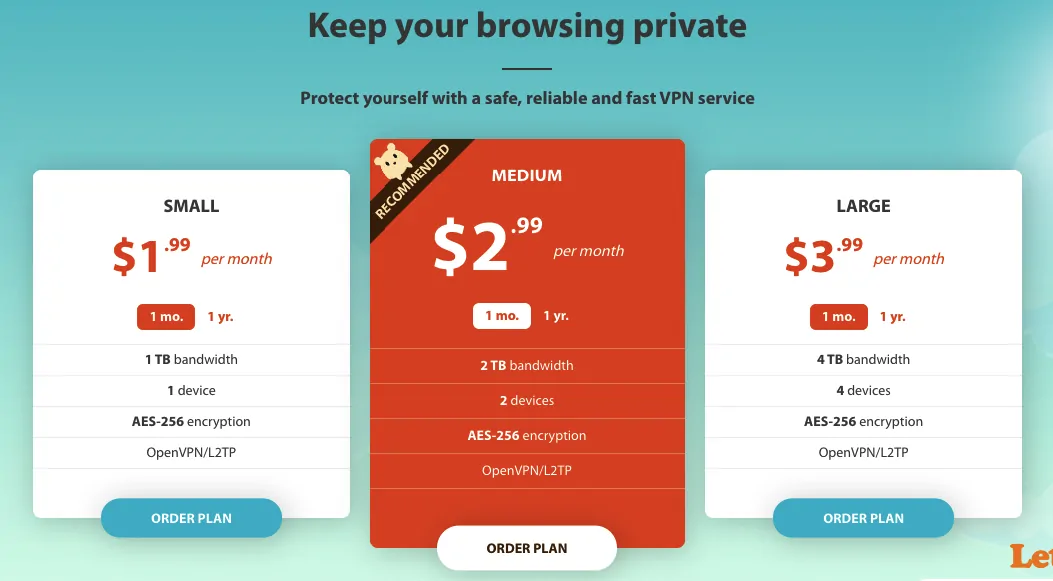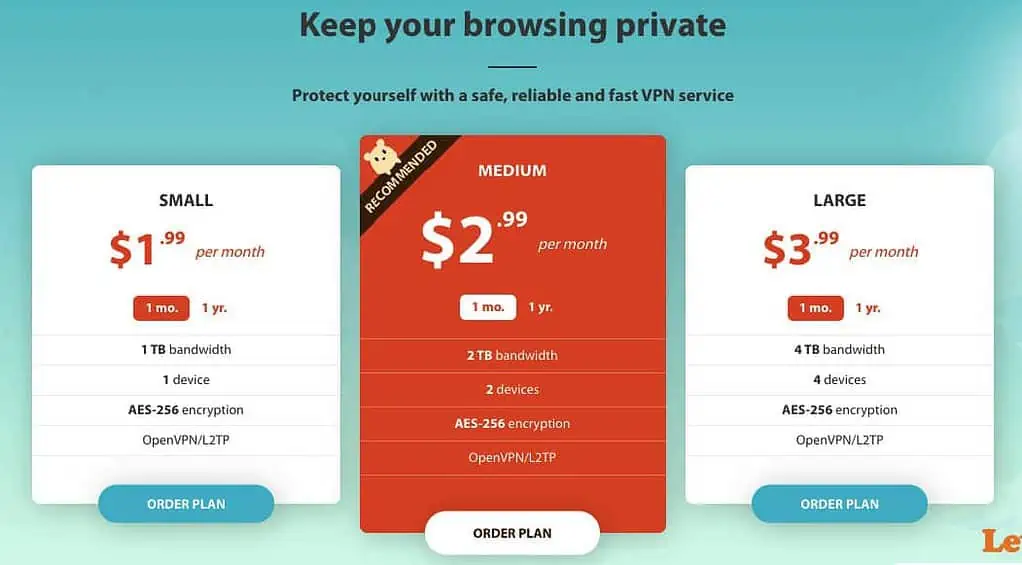 Hostens is providing these too, and they are using two different protocols to ensure your safety, each of them has more than enough speed on their ports, and you covered anywhere you go on three different continents.
Hostens in a nutshell
As you've had the chance to see, there are numerous different reasons that have led Hostens to the status of one of the leading web hosting providers in Europe. Next to great perks included and a high number of different websites and email accounts, the plans actually come at a relatively low price.
Hostens really is a web hosting solution for everyone, because it's really easy to switch between plans if you feel the need to do so. Not to mention that it is the place to handle your domains and security needs, too!