Search engine optimization – SEO – has the highest return on investment as compared to other forms of digital marketing. It takes time in optimizing the web pages and then promoting it the natural way, but the results are long-lasting. However, most of the E-stores rely on quick exposure and results that's why they turn to social media and paid advertising campaigns.
Ignoring the SEO and trying other forms of marketing may help stores in the short run, but they may fail to bypass the opponents as more and more users are relying on the organic results on search pages.
For any online store, to compete with the competitors, the most effective strategy is to put SEO in practice side by side while focusing on other marketing strategies. It may help them meet the current traffic and conversion challenges while keeping an eye on top rankings to serve even more users.
To help you plan a campaign, I am sharing the activities you must include in the on and off-page SEO strategy for your E-Store.
On-Page SEO strategy for an E-Store
The On-Page SEO strategy deals with optimizing different page elements to help search engine robots understand the purpose and nature of a page. It results in better indexing and ranking score. It is the foundation of the SEO so it may not require regular activities the way we need in off-site SEO. Let's have a look at the SEO task you may need to consider for breaking the competition of your eStore.
Keyword Optimization
Start optimizing web pages, articles, and blog posts with your business keywords. In your research phase, you may have extracted a set of keywords for each product, service, blog post, or landing page. Assign those keywords to an expert copywriter to produce content in a way that absorbs the keywords naturally in the context rather than injecting it without any logic. In addition to the body text of the page, you must add the keywords in:
Page title
Main and subheadings
Image name and alternative text
Meta titles and meta description, and
URLs
Take care of including keywords in URLs as it search engines have their pattern in reading the URLs. They scan the stop words like and, too, the, etc. Therefore avoid the use of stop words to make the URLs readable and search engine friendly. To manage keyword optimization on a Magento store, we recommend you to install Magento 2 SEO Extension as it provides a set of tools for optimizing the web pages for better SEO. It can help you automate various tasks such as the creation of Meta descriptions for thousands of products that may take hundreds of hours in writing and publishing on the store.
Have Internal Linking
Internal linking means connecting other content sections of your website or blog with cross-links. It shows relevance and authority. For example, if you can link a post about WordPress installation when writing a relevant post, such as Top CMS platforms to choose from. It helps you in creating anchor text with target keywords to improve rankings and web exposure.
Internal linking is quite beneficial for SEO; however, doing it more than necessary may drag your website into a danger zone. Google may suspect you of availing undue rank improvements. Therefore, use the internal linking strategy when needed.
Make the design more usable
For Google and other search engines, your website usability comes first in evaluating the ease and comfort a user can enjoy. If your static or eCommerce website is not providing an optimum level of usability, your website may not be able to score higher in SEO.
Reconsider the design to add features that make the website easy, simple, and fun to use. Make sure the entire buyers' journey is free from obstacles and complex features. Streamline the checkout process and the way they can interact with your sales and support team. A quick inquiry form and live chat are some of the useful features to configure.
Be mobile responsive
Mobile shopping has increased to a level that it has its scope separate from its parent category of eCommerce. The users who once used to browse the web on desktop computers have now turned on to their mobile devices and smart gadgets. It provides quick and handy web searches that's why Google has made it a ranking signal. Websites are losing SEO score if they fail to be mobile responsiveness. If your webshop is not mobile-friendly, plan a solution for it right now.
Collect and display customer reviews
To make the user trust your products and service, you must show what your customers have to say about them. For this purpose, you must have a reviews section on your eCommerce website that collects and displays customer feedback on relevant pages.
It helps you gain trust and convert users into customers. However, the SEO benefit of it is the display of user-generated content. More content means more fresh content, which Google likes the more. The users stay on the web pages to read the reviews, which results in a better bounce rate. Thus, better SEO prospects.
In most of the eCommerce platforms, there is not a built-in functionality to show customers testimonials. You can seek the one in Magento 2 Extensions for outreaching existing customers and making them share their kind words about your product. The extension created a dedicated page to showcase all the testimonials for new users to easily read the relevant ones.
Turn on the Rich Snippets
Google is now allowing show more information along with your website name, link, and description to increase the click-through rate. Rich snippets can be used for a variety of purposes. For eCommerce websites to stay ahead of the competition, it is mandatory to show product details like price, color, design, stock availability, and other attributes right on the search engine result pages.
Integrate Social Media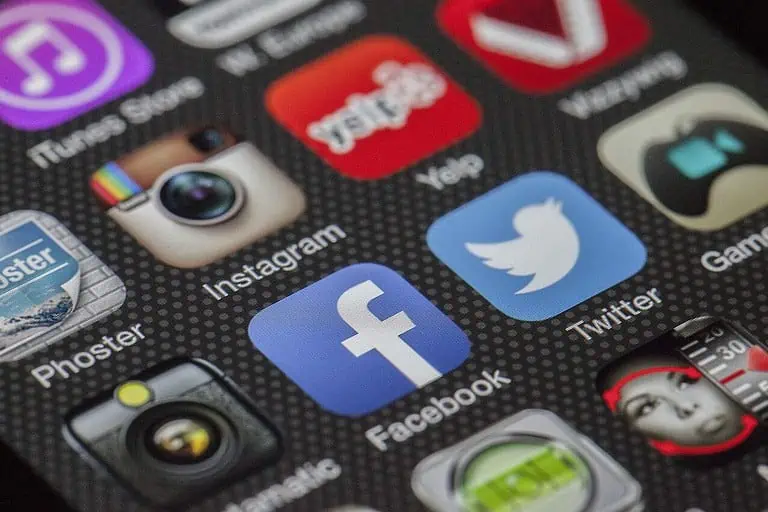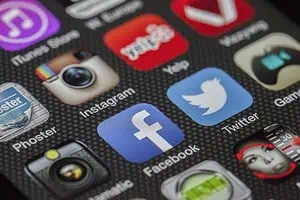 The use of social media for an eCommerce is like adding another huge stream of users in addition to search engines. Integrate social media in your online store to make the users interact with your posts and updates on social media too.
Customers love to follow stores on social networking sites to stay informed about deals, discounts, and product arrivals. They actively promote products they have consumed from a store. This helps you earn social signals, which inform search engines that users like products, services, and pages of that specific store.
Use the power of social media. You can integrate social media share buttons, display links to your social profiles, allow user sign-ups with social networks, and enable comments so that users discuss a product on its landing page with their social profile.
Off-page SEO strategy for your E-Store
One the foundation, the On-page SEO, is laid down, it is the time to promote the online store with an off-page SEO strategy. It may include marketing the products, services, and the entire website on different platforms. Let's have a look at the activities you must include staying ahead of your competitors.
Write top-notch content
Content is still considered the king of SEO as it has the driving force to make the users take action. To make the most out of content marketing strategy, invest in creating useful and sharable content. It may not only educate the target audience and keep them coming back but earn you natural backlinks as well. Create polls, surveys, and research to show your authority in the subject matter that may compel even the competitors to mention in posts where your statistics are shared.
Influencer marketing
For any eCommerce shop that is dealing with products related to fashion, beauty, and skincare industry, influencer marketing is the goldmine. Search for influential personalities in your niche, reach them out, and ask for a shout out or backlink from their blog or social media profile. They have huge followings that are active and responsive in the products or services their favorite celebrities suggest.
Try guest blogging
The traffic and social share that you may not be able to attract initially on your blog can be acquired by contributing as a guest writer on high authority websites. To make the guest blogging work for you, focus on contributing to high-quality sites rather than pushing the effort in creating more and more content for small websites.
Actively promote on social media
Select the top 5 social media networks and stay active to share posts, reply comments, and answer general or specific inbox queries. You can start with Facebook, Twitter, LinkedIn, Instagram, Pinterest, etc. be careful in extending to other social networks as every platform has a different set of audiences with varying behaviors.
Include social bookmarking
Though it is an old technique, still useful in boosting the off-page SEO of an eStore. Social bookmarking websites are developed to help users easily manage their favorite products, articles, and websites by bookmarking them. Consider the facility it provides to the users, search engines quickly index the links shared. Thus, it showcases the content to a greater spectrum of audience. The commonly used sites include Digg, Reddit, Tumblr, etc.
Participate in forums
Search for forums and threads that discuss the problems you are solving through your eCommerce website. Signup and participate with valuable thoughts and solutions. Build a profile with insightful answers. Forums often have strict rules and guidelines. You can only get quality links to your eStore if you abide by their regulations and prove a genuine problem solver.
Have a presence on Questions and Answer sites
The question-answer sites like Quora, Yahoo Answers, and eHow can bring tons of traffic to your website is you post a valuable and helpful answer. People are using it like social networking websites where they can connect with experts, ask questions, and get quick replies.
Submit images and videos
You can double the traffic from search engines by submitting the images and videos to relevant platforms. The users often leave the usual method of surfing the web that's why they either choose to search by image or videos.
To make sure your product images appear there too, you need to optimize the images for a search engine to index and display to the users against relevant queries. The same can be applied for videos. Besides optimizing the images and visual content on your website, you can submit it directories as well. For example, you can upload images to Pinterest and videos to YouTube, DailyMotion, etc.
Furthermore, you can circulate product content to different channels by submitting it as an infographic, document sharing, and press releases.
Final words
On and off-page strategy of an E-Store may differ between business to business. I have shared the mandatory practices you can follow for breaking the competition. However, to excel further in your strategy, you may select channels and choose activities according to the user group and region you aim to reach out to.