The eCommerce themes business has reached the highest peak and it's surmounting new records exponentially in the virtual world. But, all the positive sides have a negative side. eCommerce doesn't only invite new customers, but also entice cybercriminals.
Besides, eCommerce platforms entitle up-coming entrepreneurs to do their business online without any hassles. Nevertheless, for start-ups protecting their web-store from cyber attackers has become more important.
In the context of payment service, it is one of the most important parts of any web-store owner & customer because it's a delicate part of the eCommerce store. Conversely, eCommerce platforms and modules understand the gravity of this integral part and provide the best security codes to protect customers' transactions.
In the mid of 2018, Amazon India suffered a technical glitch. Moreover, it affected vendors and sellers. Regardless, Amazon solved this glitch in a few hours, but within those hours the attackers exposed sensitive information such as financial information, sales, and product category.
If you are also thinking about how to protect your web-stores from those types of cyber attacks? If Amazon couldn't stop it then how could you? It's a tough job though.
However, some of the best-chosen security practices and safeguards can be implemented on your web-store along with keeping your customer's data safe in your archive. In this article, we are going to provide you with some of the best tactics to inhibit cyber attack on your eCommerce and you can keep your web-store safe.
It All Started With Selecting Secure & Easy eCommerce Platform
As it has been said, to start something good, you need to start working from the foundation. The best way to start an eCommerce store is to select the secure one. If you are on an early stage of your entrepreneurship and search on google that "Best & Safe eCommerce Platforms" and you will get numbers of results such as,
OpenCart
PrestaShop
Shopify
BigCommerce
WooCommerce
Ecwid
2CheckOut eCommerce platform
For Instance, for most of the entrepreneurs, they are most commonly citing WordPress WooCommerce Themes Based website. Have you ever wondered why everyone goes to WooCommerce? Mainly because it is easy to use? What about other factors such as security? Never think of that? In the sense of this phrase, your choice can be landed on OpenCart & PrestaShop for the best security framework.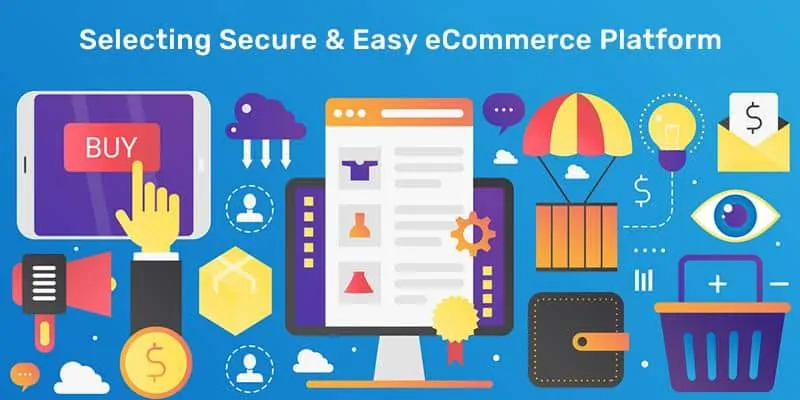 Regardless, it doesn't matter which eCommerce platform you are using and planning to use in the future. Most importantly, you should make sure that you are using the latest version of the platform. And if you get new news regarding new updates, you should install it as soon as possible.
Make Sure That Your eCommerce Website Is PCI Compliant
The Payment Card Industry is the security standard organization that handles customer's credit & debit card information. In general, PCI is made to protect payment data and decrease cyber attacks.
If you are selling something online and accept payments through cards then your software and hosting should be PCI complaints. Specifically, SaaS platforms are easy to target because it provides owners to sell their products directly on social media.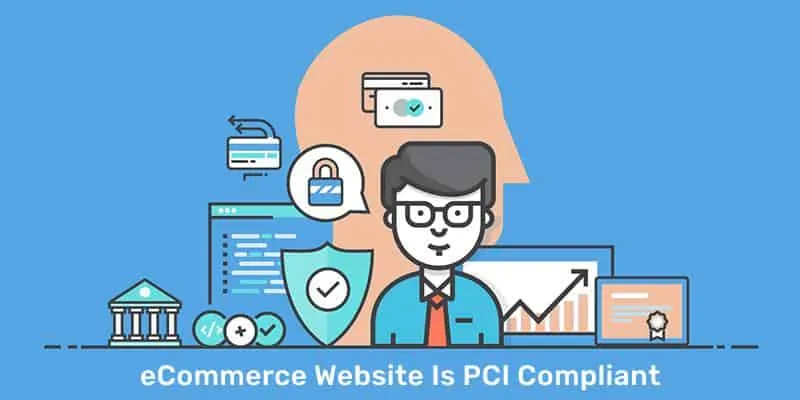 If you have a responsive Shopify themes and plan to launch your store with the Shopify platform then you don't have to worry about being PCI compliant. According to Shopify, all Shopify stores using its platform are directly PCI compliant by default. Now you don't have to go through the installation process of PCI, you are getting the inbuilt version of it.
Decoying By Malicious Softwares
Malicious software or malware, it is the easiest way for attackers to get into your store/computer and inherit over all your web-store. This malware attracts you by giving some of the best advertisements like "Free PrestaShop store and theme solution". Well, PrestaShop is free but not every function is accessible, you have to purchase it along with the best PrestaShop themes.
Moreover, you have also heard of ransomware, where attackers kicked out a victim from their store, accessing all their data. Attackers won't go anywhere until the victim paid them what attackers asked for. If you witnessed these things in your store then it might be possible that you have become a victim of malware or ransomware.
New icons and buttons appear on your desktop when you are browsing.
You witness ad pop-ups simultaneously
Your system repeatedly crash
Wrong destination links
And also other little things you will witness when an uninvited guest comes into your digital store.
Guide Your Customers To Use Embedded Passwords
It is obvious when a web-store gets attacked by hackers, the second thing they do is to get the customer's private information and chances become wider to lose all their money.
To stop all of these, you have to become strict and save your customers from them. WordPress provides the best security to stop malware. Besides, if you have an OpenCart themes based store then, you can also tell your customers to keep up with a strong password.
If your customers are not writing strong passwords then make them write the strong one. Although you can give them information to use capital letters, include numbers, and use signs to make their password stronger.
Make Your Store Updated Time-To-Time
Security has always been a headache for web-store owners. No matter what you do to make it strong, attackers will find a vulnerability anyway.
If you are an Open-source store user then you should have to keep an eye on every new update and you have to take care of yourself with updates such as fixing bugs from time to time, install updates no matter how small it is.
If you have a store built on SaaS networks like Shopify and BigCommerce themes based stores then they will take care of themselves by automatically updating itself.
Summing Up
Being an eCommerce business owner doesn't mean to only think of higher sales and ROI. To run a delightful website you have to perceive every aspect of an eCommerce store, especially the security term.
All the customers you have on your store is your responsibility to protect them and their data from attackers. Also, you should have an idea about how to keep your customer data safe in your digital archive.