The fact is that as access to technologies and the internet continues to steadily climb the amount of cyber criminality follows suits. Hackers, scammers, and phishers are always looking for new opportunities to exploit known security protocols.
Additionally, cyber criminality can often go undetected for days at a time which results in losses of valuable data and invaluable privacy. The sheer amount of active nodes at any one particular time represents the number of users who are not adequately prepared and exposed to cybercrime.
The best offense is a good defense
Building a website takes just a few lines of HTML. Styling it requires some CSS and JavaScript knowledge to make the website dynamic and attractive.
Managing a site with templates and built-in commands can be much simpler with content management systems like WordPress, powering blogs, shops, and software services.
However, WordPress security is not guaranteed. Third-party support in conjunction with custom PHP development is essential to your business's health.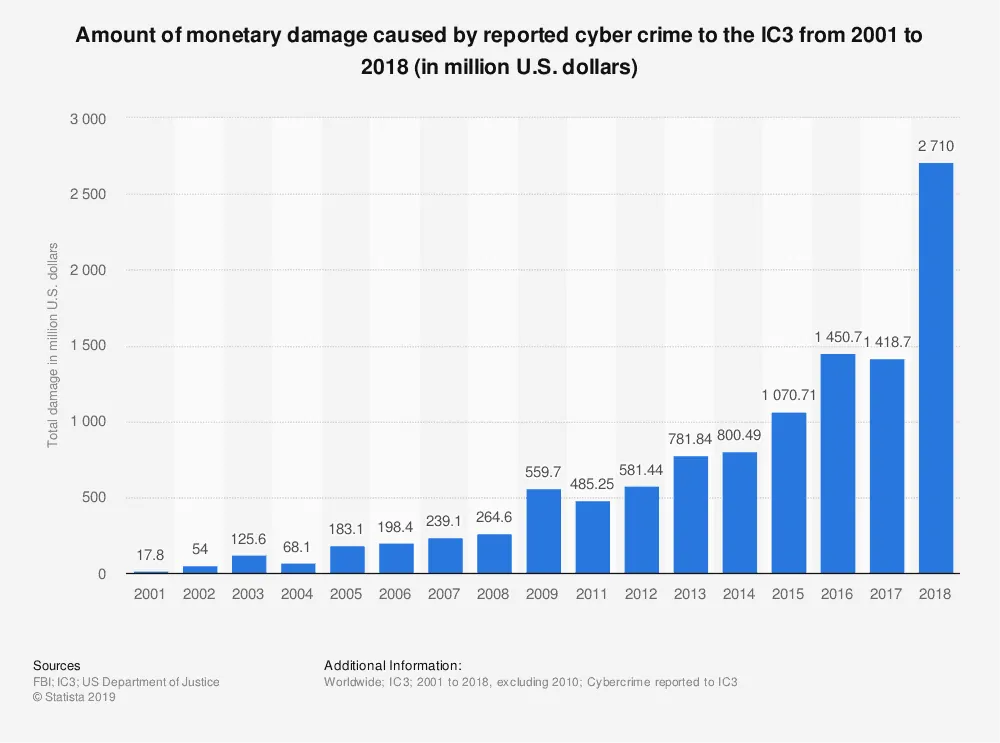 Startups must take special care as, highlighted above, cyber breaches are decidedly on the rise. Big businesses aren't the only target anymore. Increasingly, cybercriminals are targeting small businesses and medium-sized enterprises.
Barebones protection
Updating WordPress consistently will help keep your website secure. That is, it will provide a thin layer of defense, blocking brute force attacks and well-known, unsophisticated malicious scripts and bots
Liability can be devastating
The liability damages in cases of monumental data theft are astronomical and can all but destroy the reputation of a company. Hackers will typically start at a small scale to avoid detection and slowly begin siphoning data at a steady pace.
This can lead to several difficult situations for companies that rely on their reputation and data protection.
Average cyber breach goes undetected for six months
Regarding cyber breaches, they will often go unrecognized for months, averaging six months for businesses across the board.
No matter the industry, this type of data heist is damaging to the internal operations and reputations of all involved. Active screening is the only way to prevent such a catastrophic result.
HIPPA and other data privacy regulations
Furthermore, HIPPA and their associated privacy protections for medical patients have strict guidelines in regards to the handling of sensitive patient data. Many regulatory bodies oversee the equal deployment of cybersecurity wherever necessary.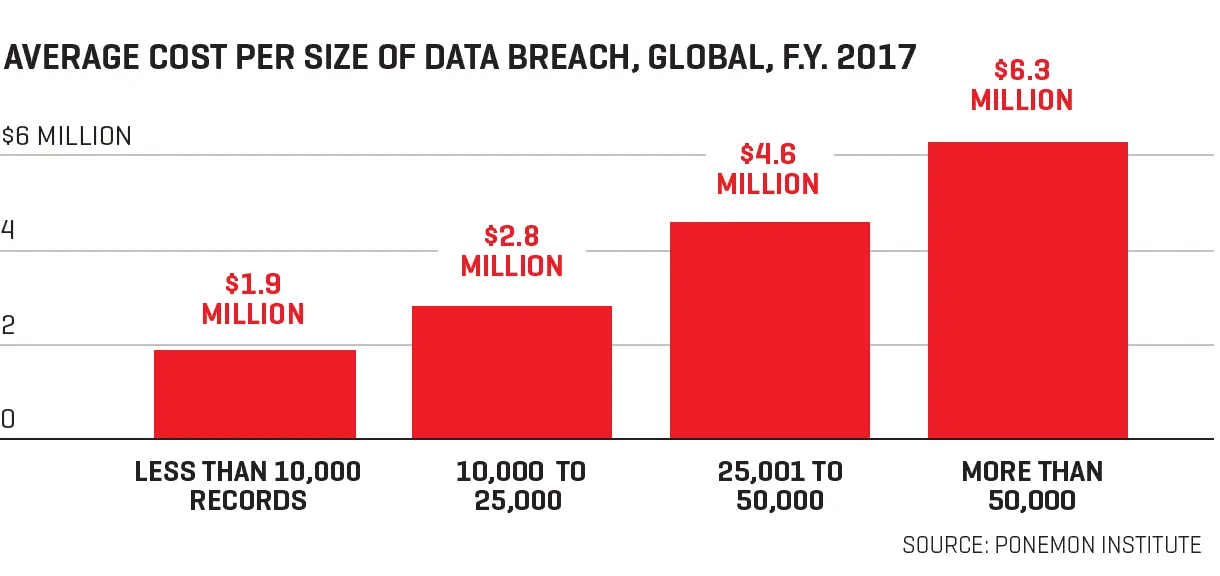 How they affect your business
These regulatory bodies exist to protect consumers and businesses from the very real dangers that hacking presents.
By keeping in step with these institutions, you can guarantee a certain level of protection for the consumers and the shareholders.
Cyber breaches bankrupt small businesses
What's more, these massive cyber breaches are usually enough to cripple small businesses who can not recover fast enough from the crime to continue operating normally. This puts small businesses at the forefront of risk and demonstrates the value of quality cybersecurity. However, it also demonstrates a severe lack of the amount of quality information and cares given to small businesses.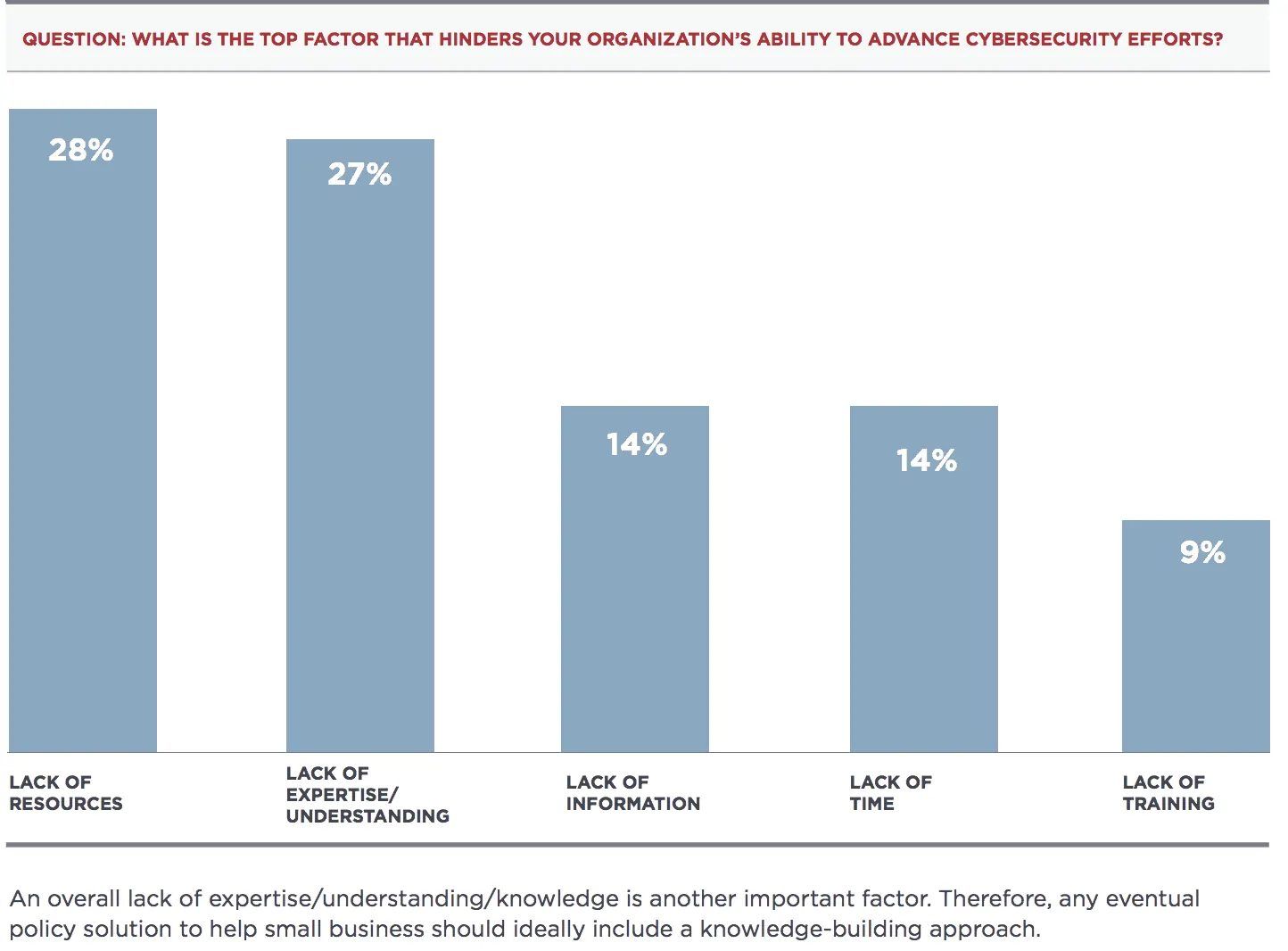 WP Security Ninja
Third-party security plugins are essential for more robust protection.
With premium software services like WP Security Ninja, your website can automatically block bad IPs, automate login protection and scan core files. This protects you (and your customers) from data scraping and theft.
A healthy ROI on custom PHP
PHP developers can tailor security solutions to your business.
Editing core and theme files can be quite perilous. Adapting plugins to create custom solutions can be a wonderful way to maximize security while minimizing cost and costly technical work.
Can startups afford skilled PHP developers? That largely depends. However, it's worth it to explore alternative hiring options and working arrangements.
Small businesses can utilize freelancers to save money and time without decimating their budget, paying top PHP developers on a per-project basis.
Conclusion
WordPress is the most popular CMS by far. WordPress powers over a third of all websites on the internet. Content management systems like WordPress make it easy for small businesses and large enterprises alike leverage content management systems to easily update, alter, and edit front-end copy and content without writing a single line of code.
WordPress remains the top CMS because of its robust platform, affordable pricing models, and its seamless integrations third-party plugins
However, to fully utilize WordPress, you will need someone on your team that understands the backend, which is written in PHP. PHP is a powerful scripting language that can make storing, transferring, and uploading data far more secure.
About the writer
Sam Knox is an expert IT systems manager and tech writer, specializing in emerging technologies and SME information management.