Events Logger Module
Know what happened on your website at any time, in the admin and on the frontend
Keep an activity log of important events on your website
Track suspicious activity in your administration and determine who did what. Sometimes it is nice to know what happened on your website and who did it.
The Events Logger allows you to log the events you care about - for instance who added content or deleted a page.
You can also use the module to identify malicious users Spot suspicious behavior to help locate security problems. Monitor everything that happens on your WordPress site.
Know precisely when and how an action happened and who did it.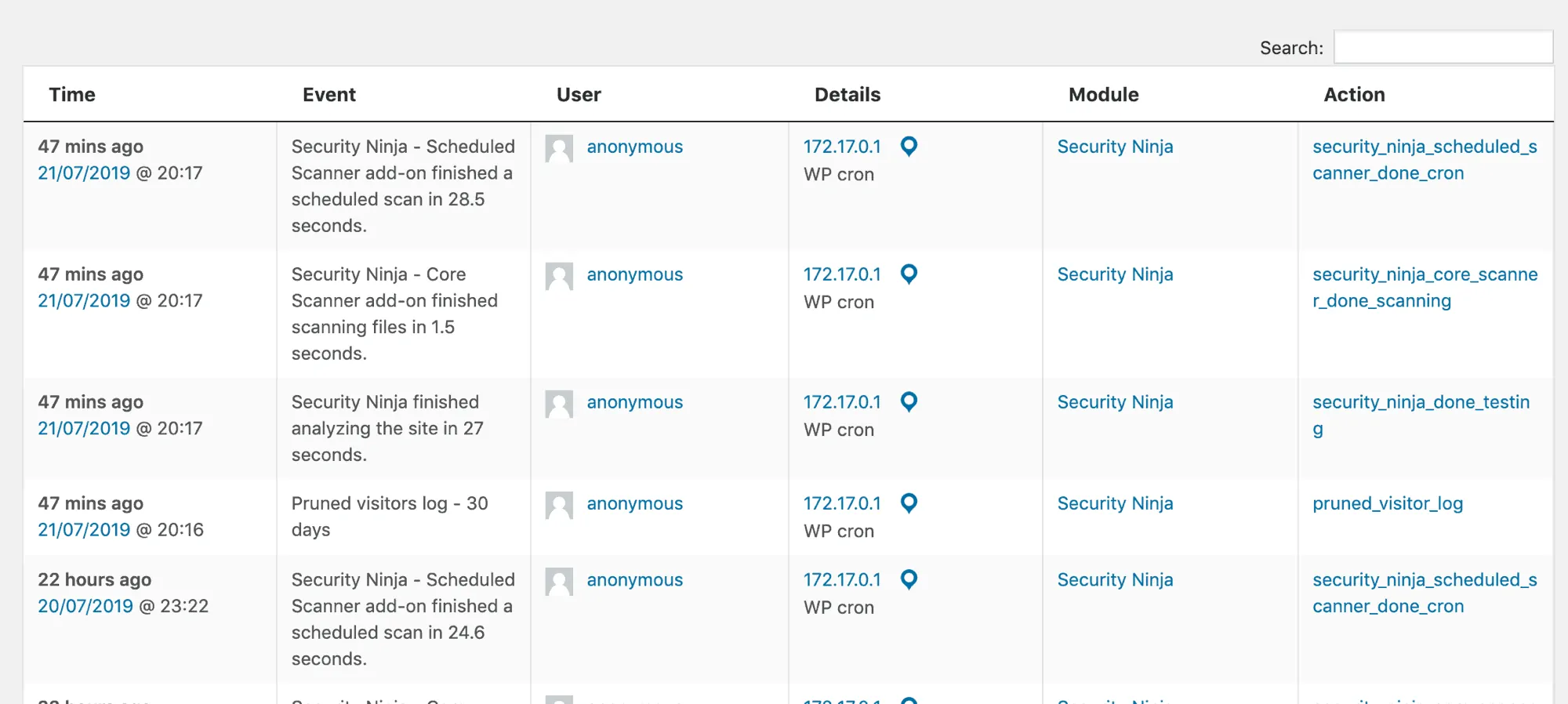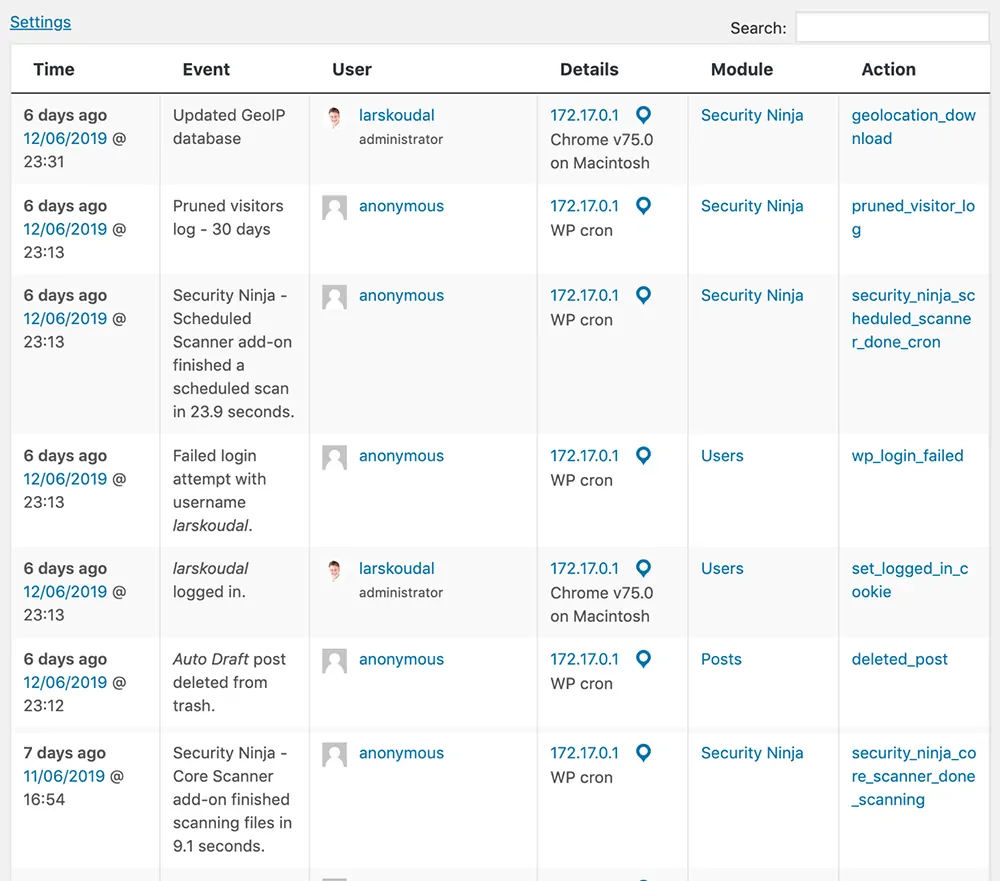 Monitor, track and log more than 50 events on the site in great detail
Prevent "I didn't do it" conversations with clients - Events Logger doesn't forget or lie
Easily filter trough events
Receive email alerts for selected groups of events
Events are logged for following modules:

Comments - add, edit, trash, spam, approve, ...
File editor - which file was edited in a plugin/theme
Installer - updates for core, plugins and themes; activation for themes/plugins
Media - add, remove, edit, ...
Menus - add, remove, edit, ...
Posts - for all post types; add, remove, edit, status change, ...
Security Ninja - basic scans, core scans, scheduled scans
Settings - any change for core and plugin/theme settings
Taxonomies - for all taxonomies; add, edit, remove, ...
Users - login, logout, register, edit, remove, role change, ...
Widgets - add, edit, remove, reorganize, ...

Each logged event has the following details:

Date and time
Event description (ie: "Search widget was added to Primary sidebar." or "Failed login attempt with username admin.")
Username and role of user who did the action
IP and user agent of the user
Module
WordPress action/filter

Complete integration with Security Ninja's easy-to-use GUI
Compatible with all themes and plugins.