Safe, Simple & Secure
WordPress Security made easy
Powerful, yet easy to use
Complete WordPress Site Protection
Security Ninja has helped keeping websites protected since 2011
Firewall - Block dangerous and unwanted traffic

First line of defence? Blocks dangerous and suspicious visitors automatically for you.

Read More
Auto Fix Problems

No time to manually fix every issue the security test identified? Fix over 30 issues with just one click.

Read More
Scheduled Scans

No time to check your website all the time? Use scheduled scans to be notified if something changes on your website.

Read More
Country Blocking

Block visitors by countries you do not want to access your website.
Protect Login Form

Block repeated attempts to log in with wrong passwords or unknown usernames. Customize settings and message.
Plugin Integrity Checker

Checks the installed plugins and verifies plugins from wordpress.org has not been modified - an early warning sign of malicious code.
Premium USA based support

Get support provided by the people who created the plugin and use it every day.
Vulnerability scanner

NEW! Warns you if you have vulnerable plugins installed on your website.

Read More
Block 600+ million bad IPs

A list of known bad IPs is updated twice daily - block bad bots and spammers from accessing your site.

Read More
Events Logger

Monitor, track and log more than 50 events on the site in great detail. From user actions, to post edits and widget changes - Events Logger follows everything.

Read More
Verify WordPress Installation

Checks your core WordPress files have not been infected or modified.

Read More
Redirect blocked visitors

Don't want blocked visitors to even see your website? Redirect them to any URL you wish.
Block Suspicious Requests

Block requests from visitors that include malicious requests.
Import / export settings

Configuring many websites? Use the import/export tool to save a lot of time.
Whitelabel option

Available on 25+ licenses package it gives you the option control licenses remotely for client sites and completely hide license information.
1 month of updates and support. Your subscription will auto-renew until cancelled.
1 year of updates and support. Your subscription will auto-renew each year until cancelled.
One-time payment gives you updates and support forever, no subscription.
Coupon code
or start 14-day free trial
5

Stars - Based on

88

User Reviews
It is working Great !! After a long time fighting an obsessive hacker that got my website down a couple of times, looks like Ninja did the trick !! I just see blocked intents lately!!! So not only works right support is super !! Thank you - Luis

Awesome! Definite detection of issues. Very simple and easy to understand.
Thank you NINJA Team! - ccrwebmaster

Great Directly blocks lots of bots whose interest it is to spam. Very efficient, fast and reliable. Can only recommend it to anyone! Brilliant! - COMICSCHAU

COMICSCHAU, COMICSCHAU

Security Ninja Works and the Price is Right We have been using the full version of Security Ninja on our site http://sarniabuyandsell.com for about a month and have already noticed a difference. Security Ninja was at our price point and found it had more to offer then we had expected. We even had to dial it back a bit so are other software could work properly, we didn't mind that as it was flexible and had no problem navigating the software. We have found that for the price it has a bigger bang then other software we were looking at. - Tim

This is a top-rated product which takes plenty of preventive action to make sure that there is no chance for compromise, rather than waiting for attacks to happen. - CollectiveRay

Thank you! No more scraping of my websites The Ninja plugin stopped all the scraping from bots from foreign countries. AMAZING! - kresta2020

Keeps my site secure We installed this after getting hacked, and have had no trouble since then. I really like the daily reports and the automated security fixes. Very nice plugin!! - Emily

Exceptionally awesome. - Pippin

Хороший плагин Доволен работой плагина. Помогает проверить полностью ли настроена безопасность сайта - marmelan
WordPress Security made easy
Loved by users and hated by hackers
| | | |
| --- | --- | --- |
| Security Testing (weak spots) | | |
| Vulnerable plugins warning | | |
| Firewall - Instant protection from 600+ millions of bad IPs | | |
| Firewall - Block suspicious visitors and automated bots | | |
| Firewall - Block visitors from any country | | |
| Malware Scanner - find malicious and suspicious code | | |
| Installed Plugin Integrity checks | | |
| Security Reports (email) | | |
| Login Form Protection | | |
| Easy fix issues (Autofix) | | |
| Event logging Users | | |
| Log events to syslog files | | |
| Import/export settings | | |
| Scheduled Scans | | |
| Whitelabel (25+ site licenses) | | |
Thousands of websites protected since 2011
Features you need for protecting your website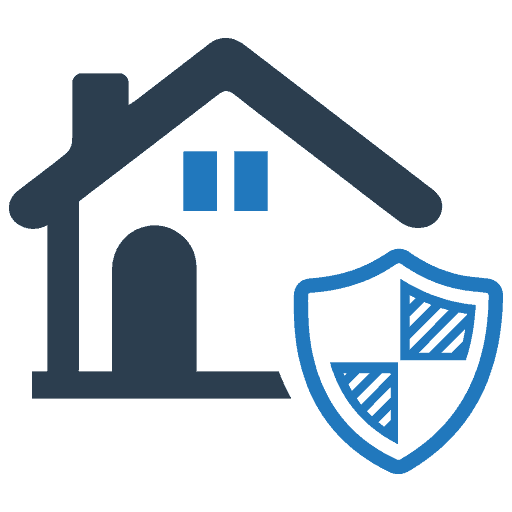 Firewall protection
Preventing bad visitors to even access your website is the best kind of protection.
Security Ninja uses different methods of protection - preventing bad guys from even visiting your website.
Block suspicious requests - Uploading executable files, SQL injection attacks and a lot more.
Cloud Firewall - a dynamic, continuously changing database of bad IP addresses updated every six hours. It contains roughly 600 million IPs that are known for distributing malware, performing brute force attacks on sites and doing other "bad" activities. The database is created by analyzing log files of millions of sites.
Login Protection - Block repeated failed login attempts, prevent brute force login attacks.
Country Blocking - Prevent visits from any country from visiting.
Show a message to blocked visitors or redirect them to any other URL.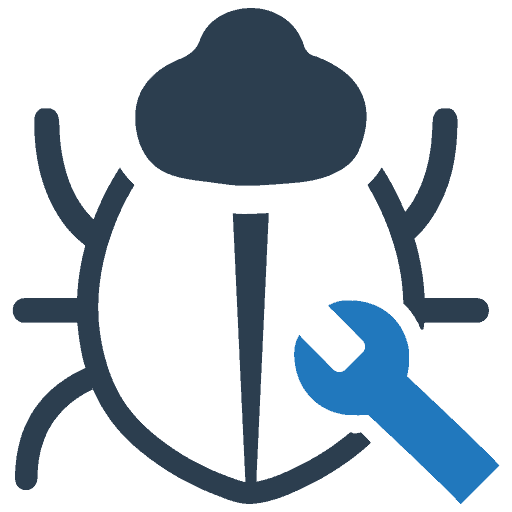 Malware Scanner
Find malicious code infections on your website and identify suspicious files.
The malware scanner module searches for any malicious code on your website - a clear sign of a hack.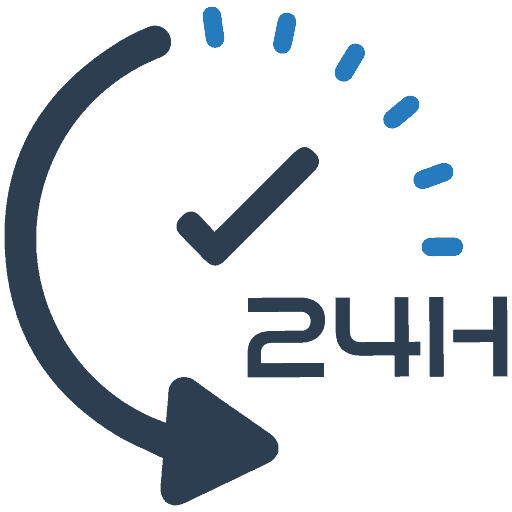 Scheduled Scanner
Automatically retest your WordPress website security score or changes in the core files.
Get email notifications if your website gets infected.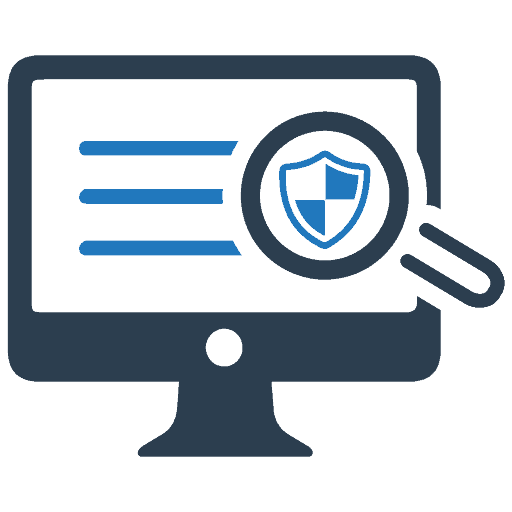 Core Scanner
Scan your WordPress website core files for infections.
Finds unknown files and detect modifications to the official WordPress files.
The Core Scanner compares all your core WordPress files (over 1,200) with the secure master copy maintained by WordPress.org.
With one click you will know if even a byte was changed in any file. If so, you can immediately recover the original version.
This helps you find infected files that should be removed.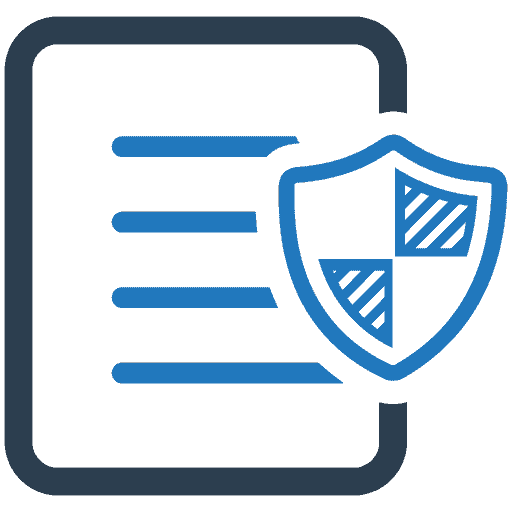 Events Logger
Keep an activity log of important events on your website.
Track suspicious activity in your administration and determine who did what.
The Events Logger monitors, tracks and reports every change on your WordPress site, both in the admin and on the frontend.
Simple audit logging - Keep an activity log of what happens on your website and help troubleshoot bugs.
Know what happened on the site at any time, in the admin and on the frontend.
Easily filter through events.
Know exactly when and how an action happened, and who did it.
Receive email alerts for selected groups of events.
More than 50 events are instantly tracked with all details.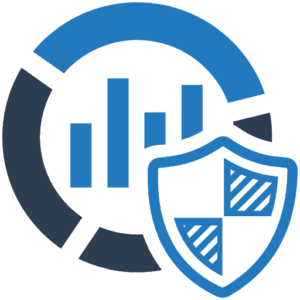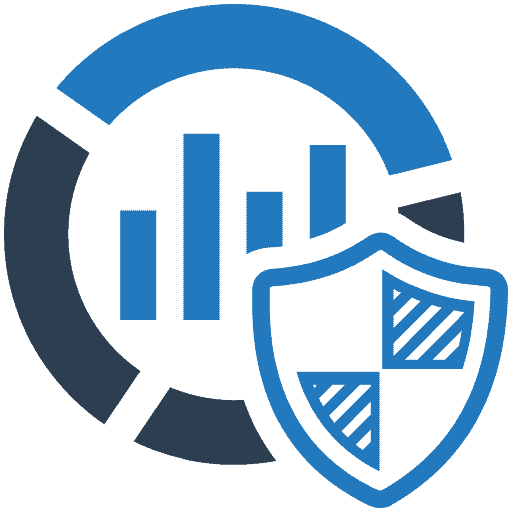 Security Testing
Security tests are the core of Security Ninja and the tests combine years of know-how in WordPress security and provide a comprehensive overview of everything you need to know about your site.
Your website will be checked for over 50 different security issues, ranging from minor to major.
The security testing and suggestions are also part of the free version. In the pro version however you can automatically fix some of the problems. (Not all issues can be automatically fixed).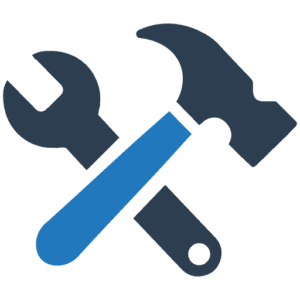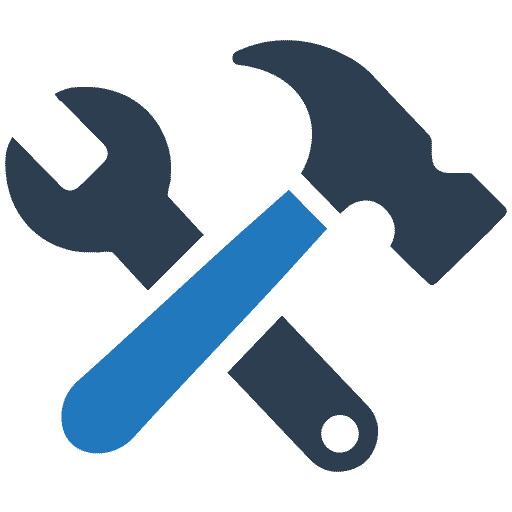 Auto-Fix Problems
No time to manually fix every issue the security test identified?
You can fix over 30 issues with just one click.
Change database table prefix.
Update WordPress Database Password.
Enable automatic WordPress core updates.
Move wp-config.php one level up in the folder structure.
wp-config.php file permissions will be changed to an optimal value (0440).
Hide unnecessary information on failed login attempts.
Fix weak user passwords.
Change the WordPress installation address.
Disable Anyone can register.
Update Outdated Plugins.
Delete the license.txt file.
Delete install.php so it is not accessible on the default location.
This fix will change the ID of the user with the ID "1" to the next available ID.
The fix will disable the plugins and themes file editor.
Enable automatic WordPress core updates.
Delete unused themes.
Delete inactive plugins.
Hide WP version info.
Remove Windows Live Writer Link from the WordPress page header.
Update WordPress to the latest version.
Prevent usernames discovery via user IDs.
Change admin username.
readme.html file will be deleted.
Make uploads folder non-browsable
Delete upgrade.php
Update Outdated Themes.
Disable script debug mode.
Regenerate WordPress Security keys.
Disable XML-RPC.
Feature Comparison
Compare the features in Security Ninja to other major Security plugins.
| | | | | | | |
| --- | --- | --- | --- | --- | --- | --- |
| Firewall | | | | | | |
| Block known bad IPs | | | | | | |
| Security Testing (weak spots) | | - | | | | |
| Installed Plugin Integrity checks | | | - | | - | |
| Security Reports (email) | | | | | | |
| Login Form Protection | | | | | | |
| Easy fix issues (Autofix) | | some | some | | - | |
| Event logging | | - | Users | | - | |
| Country Blocking | | | - | - | | |
| Malware scanning | | | Sucuri Sitecheck | | | |
| Import/export settings | | | | - | - | - |
| Whitelabel | | - | - | - | | - |
| Vulnerable plugins warning | | ? | ? | ? | ? | ? |
"Surely nobody will hack my site..."
Yes, that's what we all think until the worst happens, and then, it's too late.
Anybody can get hacked.
Frequently Asked Questions
You can help secure your website by turning off features you do not need and you can use our free plugin to test for over 50 security issues that could effect your site. The free version also has a free vulnerability scanner that warns you of known vulnerable plugins.
The pro version is packed with more features to protect your website even further such as Firewall, malware scanner and much more.
You can never protect your website fully, but you can easily protect against the regular beginner hacker that scans for and attempts to break into poorly protected websites.
We understand you! It's hard to make a choice with so many security plugins available. That's why we have a free 14-day trial so you can try the plugin risk-free.
30 Day Money Back Guarantee
You are fully protected by our 100% Money Back Guarantee. If during the next 30 days you experience an issue that makes the plugin unusable and we are unable to resolve it, we'll happily offer a full refund of your money.
No, far from it. Security Ninja, unlike many other plugins believes that "less is more" so you won't be bombarded with hundreds of options that require a manual to operate.
Absolutely not. You may experience a slight slow down while tests are being run but that takes less than a minute.
In fact, the Pro version will help you get a faster site overall since you spend fewer server resources for malicious visitors.
Sure! Security Ninja works with all themes.
Yes, Security Ninja works with all plugins except security-related ones. There is currently an issue with Wordfence preventing Security Ninja's test to be performed while Wordfence is active.
We're working on resolving these issues. For now, please disable Wordfence while running Security Ninja tests and remember to activate again afterwards.
Yes, it has been tested on over 20,000 websites. There are always some websites and particular configurations that only work partly. 
Yes. It's your site you can do whatever you want with it. Running tests on other people's sites is illegal but Security Ninja can only perform tests on the WordPress site it is installed on.
Yes, we have online documentation that we are regularly improving on.
We also offer documentation in the form of a help beacon right inside the plugin where you can search the knowledge base and you can contact support if you get stuck.
We have a public roadmap where we add new features suggested by our customers.
Check out all the details, submit and vote for your favorite features here.
We are also working on new features that we will tell you all about when we are ready 😉
Yes, Security Ninja works with WordPress Multisite. Each site uses a different license. You can either administer centrally all licenses as a global administrator or you can delegate to each site administrator.
We have monthly or annual subscriptions. You can also buy a lifetime license, this is a single payment.
The single site license is good for only one site. The 3-site license can be used on up to 3 sites at a time, and so on.
You can downgrade or upgrade your license - check out your account page for details.
No, you cannot resell or rent your license. You can only use it for your sites or the clients you manage.
No renting or sharing your license to other agencies, this will result in the license being revoked.
Only for license holders for 25+ sites:
Yes, you can hide your license key for your customers. The Whitelabel is a feature for users with 25+ sites licenses. Use the dashboard page to administer all your sites. You can hide your license key and also disable individual sites. Check out the documentation on how to whitelabel the plugin.
Yes, we do - All users can start by checking out the documentation. Search or browse to find the answer you need. If you cannot find it, use the support page to let us help you.
For free users - please use the support system on WordPress.org to see if any other users asked the same question before.
Note: As a Premium user you also get access to inline help and documentation right inside the plugin pages. Easy and fast and you can even contact our support directly from your admin via the help beacon.

If you are not 100% satisfied with our plugin, let us know within 30 days of your order and we'll issue a full refund. After 30 days, refunds are considered on a case-by-case basis.
Please note - For renewals we do not offer refunds. We send out automatic reminders before the renewal takes place, please keep an active eye on your inbox.
Free WordPress Security Testing
Security Ninja gives a comprehensive overview of your site's security
Test your website security in a few minutes
It takes less than a minute to scan your website after which you'll immediately see the color-coded results along with links to a detailed explanation of the problem and ways to fix it.
Comprehensive yet simple!
Some performed tests are simple, some complex, but the only thing you have to do is click "Scan now".
Perform 50+ security tests including brute-force attacks
Check your site for security vulnerabilities and holes
Take preventive measures against attacks
Don't let script kiddies hack your site
Use included code snippets for quick fixes
Extensive help and descriptions of tests included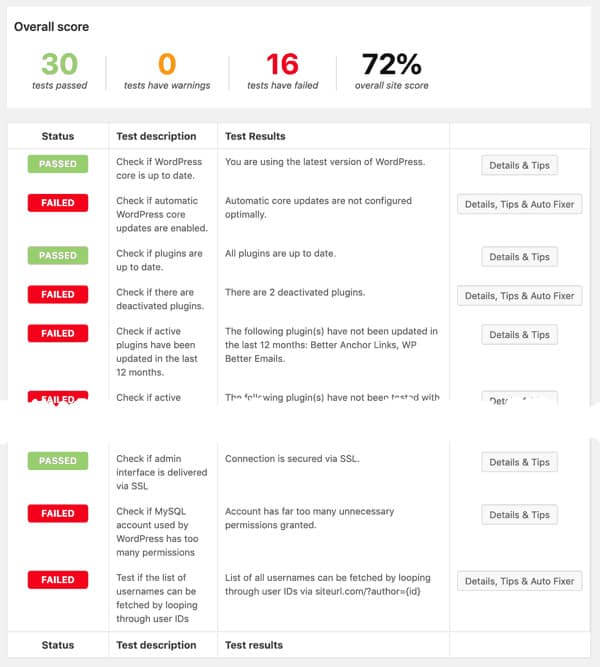 Check your website security in minutes
I thought WordPress was a secure platform?
You might be thinking why would you need more protection, and what difference could a plugin do to your website.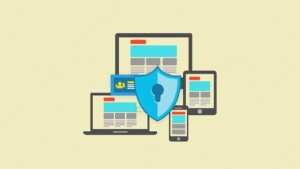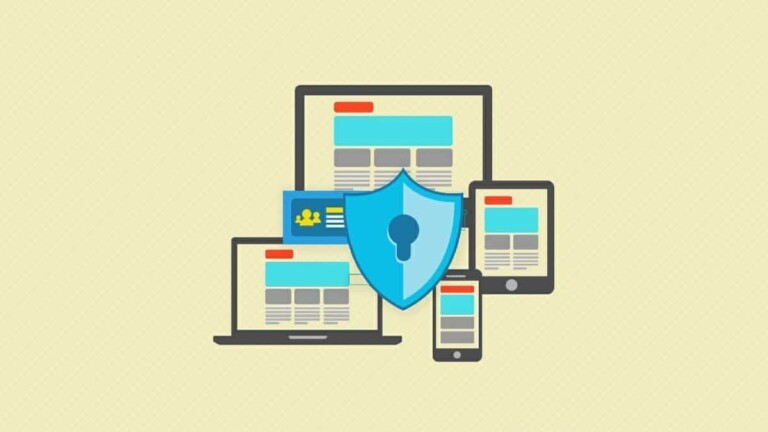 WordPress itself is a secure platform, but no system is never invulnerable. The more popular the CMS, the more people there are who have an interest in getting access to your WordPress site.
Although WordPress is very secure, no system is ever completely impregnable. If you install just the core WordPress system you are pretty secure. The problem is, that is not enough.
The moment you install a theme to make your website look nice, there is always a chance of a bug that can leave a hole into your system. Some WordPress themes are better built than others and it is not possible to see the quality of the theme just from looking at the visual style.
You need to go through the actual code of a theme to fully evaluate it, and let's face it - how many people do that?
You are also bound to install several plugins, simply to bring the features you need to the website. Each theme has different requirements so even if you keep the amount low, most websites will have 20, 30 or even more active plugins at the same time.
Each of these plugins might have a security hole that has not been seen yet or use a 3rd party library that has a bug that can be exploited.
The sad fact is - No matter how conscious you are about your security, no matter how good your password management is and what else you do, your site will never be fully secure.
What you do is try your best to protect yourself and your website. You do this by installing a security plugin, and we are super biased here, and we think you should use Security Ninja to protect your WordPress website 🙂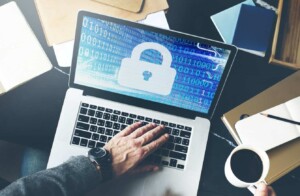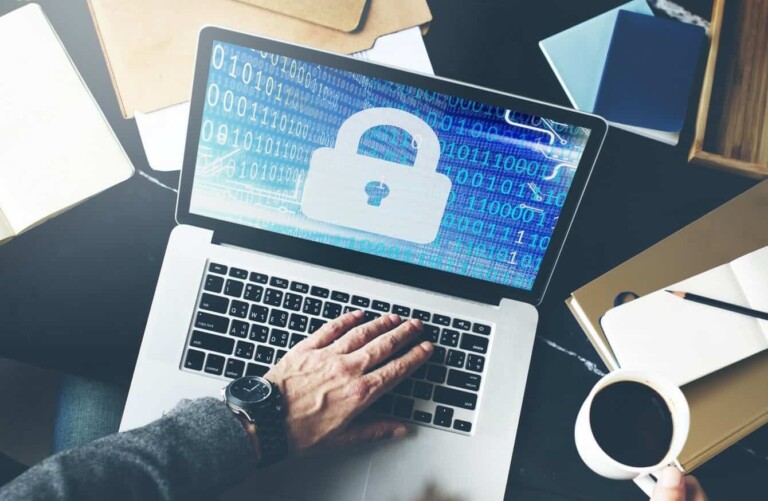 Even the smallest website needs protection, you are not facing attacks by cybercriminals that look for new businesses in your area or notice you because your website is popular and you make a lot of sales. Of course, the bigger the website, the more appeal to break in.
However, you are not facing individual people with a grudge against you, your website will be under attack from automated systems that scans millions of websites for vulnerabilities or just flat out start an attack - all without a human being pointing a finger at your site or clicking a mouse.
You might think there is no reason to attack small websites, but that is a dangerous way of thinking - every website can be used for malicious purposes, even small sites.
Protect your website from attacks!
Our plugin scans for over 50 different known issues that can help block malicious activity. Fixing each of these can help you
Core scanner - Once a virus or malware has entered your site, many will try to infect the WordPress core files.
Scanning the WordPress Core files is a part of Security Ninja Pro, that will check and compare each of the files in your website versus the files from the official core files.
We find all the files that are on your system, makes sure there are only the files you should have in the folders that WordPress use, and we warn you if there are any files that should not be there. The other files that we know should be there are checked one by one and compared with the version we know from wordpress.org is the original.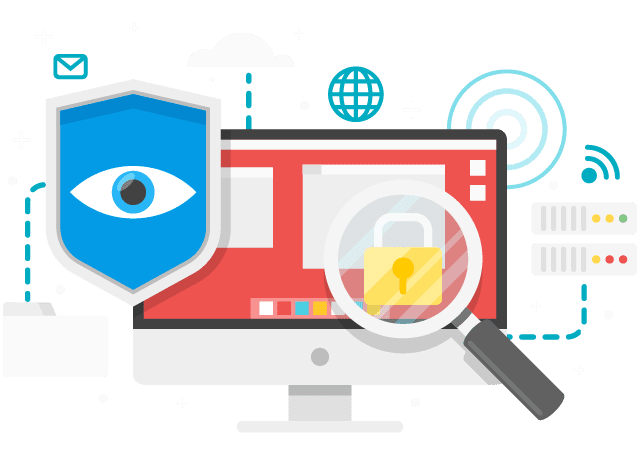 Even a simple linebreak will stand out in each file and you will get the choice to flat out delete the file (be careful) or restore it with the official version from wordpress.org - Remember, you should never touch the WordPress core files, nor should any developer ever edit those files. If they do, find a different developer. If they are so lax in their programming to modify the WordPress core files, you can be sure they are also very lax in their security knowledge and experience.
Keeping your website secure can be difficult and time-consuming. We think WordPress security can be easy, and our plugin has many security features that will protect your site.
With audit logging in the event logger (Pro only feature) you can keep track of what is going on, and which user did what and when. By keeping a log of what is going on you can also identify IP addresses that should be blocked if there are many attempts to log in or otherwise compromise your site.
Plugins and themes are checked for malicious files, Security Ninja Pro comes with a powerful heuristic scanner that can detect patterns and code samples in your plugins and theme and alert you to any suspicious files.
As a website owner, you also need to keep your employees to have strong passwords and also follow strict login security yourself. Two-factor authentication is always a good idea to improve your website.
It might feel frustrating spending a couple more seconds logging in, but compared to the many many hours and days you will spend if you get hacked, it is worth it.
The pro version also protects you with a cloud firewall that blocks millions of known bad IP addresses from even accessing your website.
WordPress, by itself, is pretty secure. But once you add new themes, many different kinds of plugins, and all types of server configurations, you need extra protection.
There are several free and paid WordPress security plugins that offer additional protection. The plugins help block malicious attempts to get access to your website to control it. There are many methods and ways for tightening your website access.
WordPress has grown to be a dominant platform for content publishing and is adapted by small bloggers and big corporations worldwide. A flaw in a popular theme or plugin can help exploit not just a few websites, but hundreds of thousands even millions.
There is a big community that works hard to detect and prevent vulnerabilities from impacting the platform. WordPress security plugins help protect against malicious attempts and known vulnerabilities.
WordPress is vulnerable to attacks due to its popularity. WordPress is pretty secure, but all websites use custom themes and many plugins, free and premium. Many people are working to secure the platform and protect against abuse.
Due to the complexity of any modern system and the need to have plugins and themes operate together easily, it is always good to have additional protection from a WordPress Security plugin.
There are many free and paid WordPress Security plugins available. A WordPress firewall plugin can block repeat login attempts, malicious page requests looking for vulnerabilities.
A few minutes of effort installing and configuring a security plugin can save you hours of frustration and money later on.
The many WordPress security plugins protect millions of websites daily. There are plenty of free and paid WordPress security plugins that protect against hackers trying to access your website.
No plugin can ever guarantee 100% protection, but your website stands a much better chance not of getting hacked with a security plugin installed.
WordPress is a pretty secure platform, but all websites need several plugins to add additional functionality, and combined with custom themes, there is always a need for any website to add additional protection.