The right WordPress theme can have dramatic repercussions for your website. It offers you a way to get the right look and feel, the right style, the right functionality, and more.
With the wide range of free and premium themes available to you, it's easier than ever before to create a unique website that helps you reach your audience and build a successful business, no matter what niche or industry you might be in.
In fact, you no longer even need to custom develop a website when you can customize a theme, instead.
However, not all themes are created equal. While the right theme will help set your website apart from the competition and improve your branding, the wrong theme could put your data in danger.
Yes, WordPress themes can be security risks. How do you tell if the theme you're considering should be avoided? Here are a few warning signs to look for when choosing a theme.
A Low-Quality Developer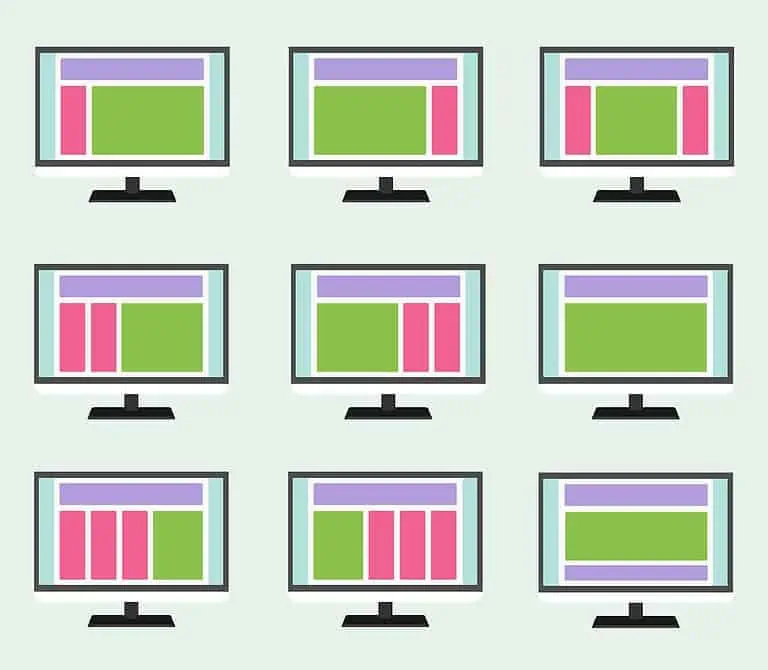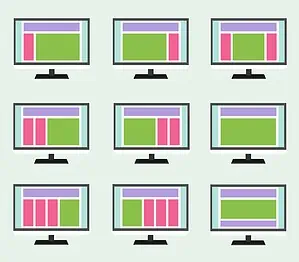 As we mentioned, there are both free and premium themes out there. However, no matter which route you decide to go, you need to pay attention to the developer. Always use themes developed by reputable companies.
Yes, that means you need to avoid the free version of that premium theme being offered by a company other than the original developer (knockoff themes are almost always bad news).
Check the official WordPress repository, or go with a theme developer that has a solid reputation and years of satisfied users to attest to their quality.
Some of the top-quality developers we like include Theme Forest, Elegant Themes, Themify, and CSSIgniter to name a few.
Lacking Built-in Plugins
Most themes today come with a set of pre-installed plugins. That's good news for you, because you don't have to spend time searching for the right plugins, downloading, installing, configuring, and testing them.
However, not all plugins are on the up and up. Make sure that the plugins included with the theme you're thinking about downloading have good reviews from plenty of users, and that they are up to date and aligned with the most recent WordPress core updates. If not, avoid the theme.
There's No Developer Support
No matter how tech-savvy you might be, there will likely come a time that you need some help with your WordPress theme. All the bells and whistles in the world will do you no good if you can't get ahold of the developer.
Make sure that whoever developed the theme offers at least a modicum of support. You should be able to get in touch with them by email at the very minimum, but a reputable developer will offer online chat and even phone support.
You should also have access to a FAQ section for each theme, or to a forum-style support message board. If there is no support, it's a sign that the developer is not up to par and you should choose a different theme.
Malicious Code
WordPress is a powerful platform with a lot of potential. It's also open source, meaning that anyone can develop with the code, add to it, and make WordPress better for everyone.
Unfortunately, the reverse is also true. Anyone can add malicious code to it, and then give away tainted themes that compromise your security. In fact, this is one of the most common ways that themes compromise your security and safety.
Of course, there's a very good chance that you're not a coder, and even if you were, you're not going to want to run through all those lines of code looking for signs of nefarious activity.
Instead, a WordPress core scanner can help identify malicious code so you can protect yourself.
Free Themes
Ok, yes, this tip comes with a couple of caveats, but we felt it was important to mention.
Who doesn't love getting something great for free? We all do. That's what is behind the proliferation of free themes available from no-name developers that look and feel just like some of the most expensive premium WordPress themes out there.
These knockoff themes might seem like great options, but they're usually not. Most of them include malicious code (see above) that will compromise your data and your visitors' information.
[bctt tweet="The general rule of thumb here is that if the theme is free and not from a big-name development company, avoid it. It's just too risky." username="larskoudal"]
Around here we recommend the Astra theme for WordPress and the
Astra Pro plugin
(aff link) for extra control.
The theme is easy to configure, it works beautifully across all devices, optimized to load fast and has plenty of premium add-ons options that give even more creative freedom.
Combined with Beaver Builder, the easy to use page builder that we recommend also, you have a powerful starting point to create any kind of website.
Disclosure: This is not a sponsored recommendation, we really love Astra + Beaver Builder and use the combination a lot, but those are affiliate links. If you like what you see and you buy, we get a percentage. Thank you 🙂
The Theme is not recently updated
Themes need to play nice with WordPress core code, but that's not possible if the theme isn't updated regularly. One of the easiest ways to tell if a theme is going to be secure is to look at the date it was last updated.
If the changelog doesn't show a string of regular updates, you should avoid the theme. Not all theme developers offer a full changelog, but they should at least provide some information about updates.
If not, it's a sign that the theme is not going to be secure. Avoid it.
The theme has no unbiased reviews
A reputable developer wants to allow their users to share their thoughts about the themes on offer, even if those thoughts are not particularly flattering.
If you see only straight 5-star reviews, or if there are no reviews at all (and the theme is not brand new), it is a sign that you should probably find another theme to use. Always look for a range of star ratings, as no product is perfect and no theme will be ideal for every single person who tries it.
In conclusion
Ultimately, the best way to ensure that you get a high-quality, secure WordPress theme is to choose one from a reputable developer, even if that means paying for a premium theme.