It's not a secret that Google "watches" you. It reads your emails and sees what you search on the Internet. It allows its services to collect your data, and given the number of Google apps and services we use these days, that's a lot of data.
It seems like Google knows everything about its users, and it doesn't really hide it. I mean, we've all read Google's security policies when signing up with its services. But not all of us are fine with that.
So, if you are one of those people who need a bit more privacy, check out this list of Google service alternatives. Let's dive right in!
Opera instead of Chrome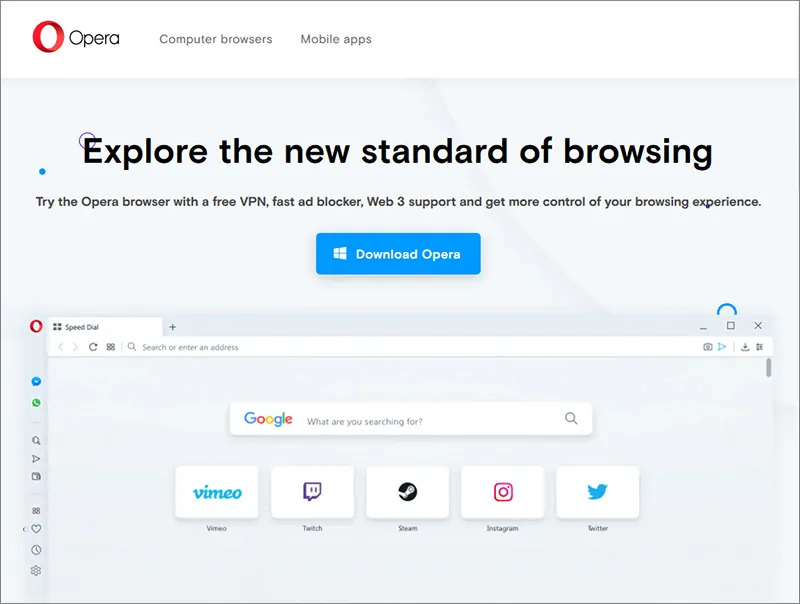 What's great about Opera is the fact it asks for your permission every time before tracking your data.
What a polite browser, isn't it? Moreover, Opera has a built-in ad blocker, which means no intrusion for you. And if that's not enough, you can always use Opera's free VPN service. It will help you take your online privacy and safety one level higher, that's for sure. And let's not forget that Opera is free, intuitive, and fast, which means it can easily become a better Chrome alternative.
KeePass instead of Chrome Passwords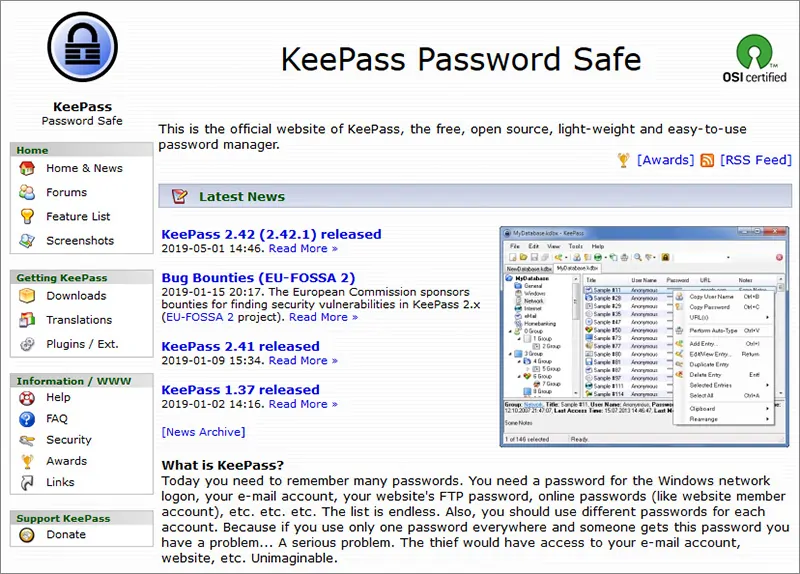 This free password manager features an open-source code, which is OSI certified. KeePass allows users to keep all their passwords in just one database and encrypt them using just one keyword or a key file. This is one of the safest ways to control your passwords. Plus, instead of memorizing (or worse, writing down) all of your passwords, you just need to remember one key to use them all.
SearX instead of Google Search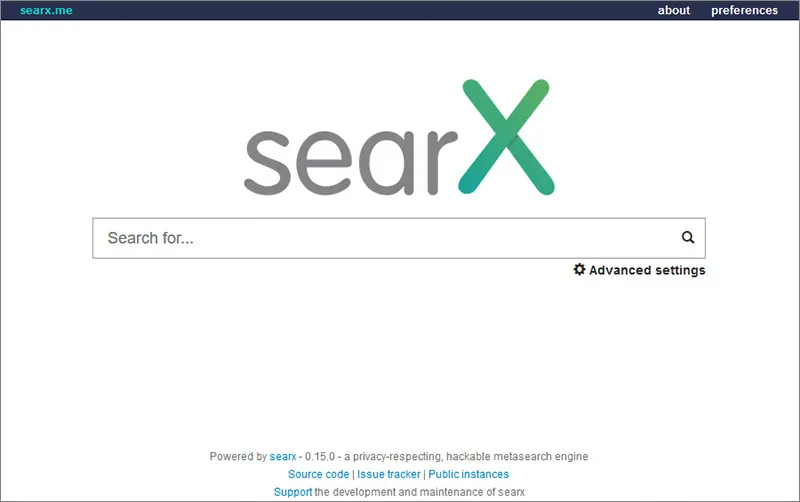 As you probably know, Google "reads" what you search. Then, it haunts you with the search-related ads, which is another drawback. This is when SearX can come in handy.
This is a free meta-search service, which was developed specifically to protect its users' privacy and confidentiality. SearX keeps your IP address and search history private and does not provide this data to the searching systems, from which it collects the info for you. It's simple, fast, and most importantly, effective.
Telegram instead of Google Hangouts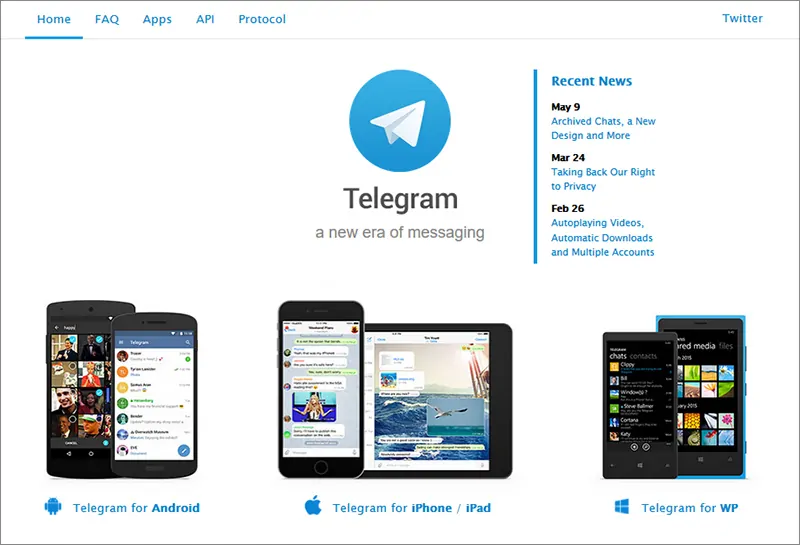 If you aren't familiar with Telegram already, you should definitely check it out. This is a free, fast, and user-friendly messenger. To sign up, you just need your phone number. And it will take seconds. Telegram works both on mobile devices, laptops, computers, and can even be opened in your browser.
This messenger uses encryption to protect your messages and files. And yes, it allows users to send media files. It also works great for calls (both voice and video) and even video conferences.
Wix instead of Google Sites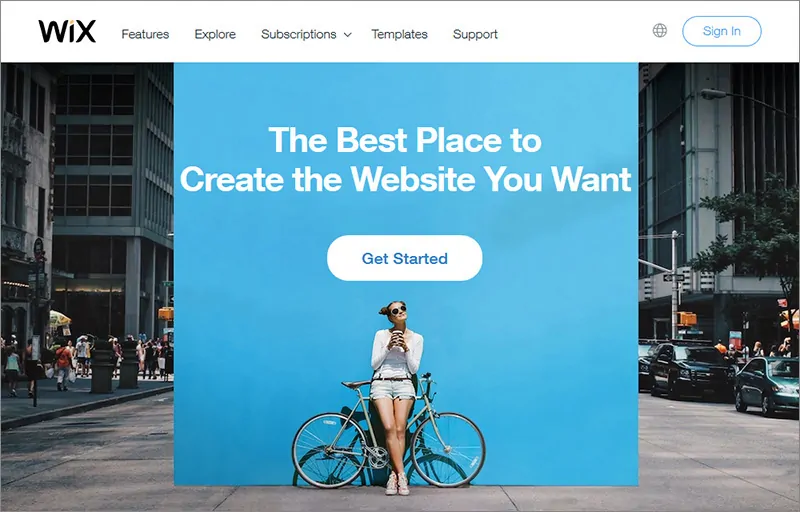 Google Sites is a very basic free builder. Let's be honest here: it's easy to use, but it's far from innovative. And it's definitely not the most private option. Wix, on the other hand, is a great alternative. It has a free plan and offers a ton of cool templates. It also provides enough space for user creativity, which is much more than Good Sites builder has to offer. Plus, Wix is suitable for different types of websites (blogs, online stores, business webpages, portfolios, and more), which means it can satisfy almost every user (again, unlike Google Sites, which is rather limited in terms of functionality and customization).
Fathom instead of Google Analytics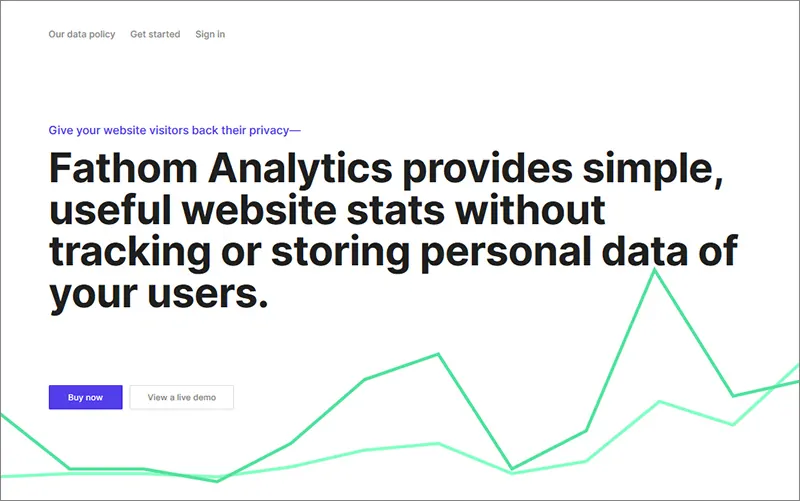 Fathom is one of the best analytics services out there. It collects only the essential data like time spent on your web page, unique visits, etc., but does not collect the visitors' data. Fathom has both a free and a paid version. It's fast and simple, which makes it a great helper for any user.
ProtonMail instead of Gmail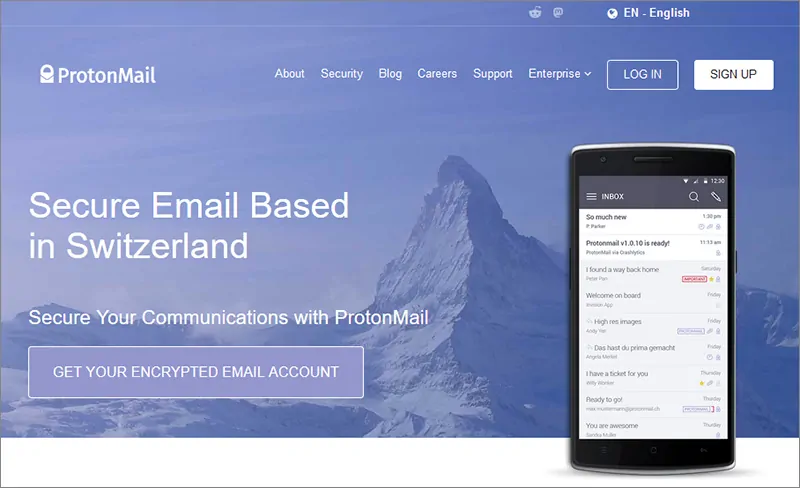 Just the fact that ProtonMail keeps all the messages on serves in Switzerland in an encrypted format makes this mail service one of the safest out there (and definitely safer than Gmail, right?). Moreover, the data gets encrypted on all stages. If you want a bit more, you can upgrade to a paid plan and get some extra features.
WordPress instead of Google Blogger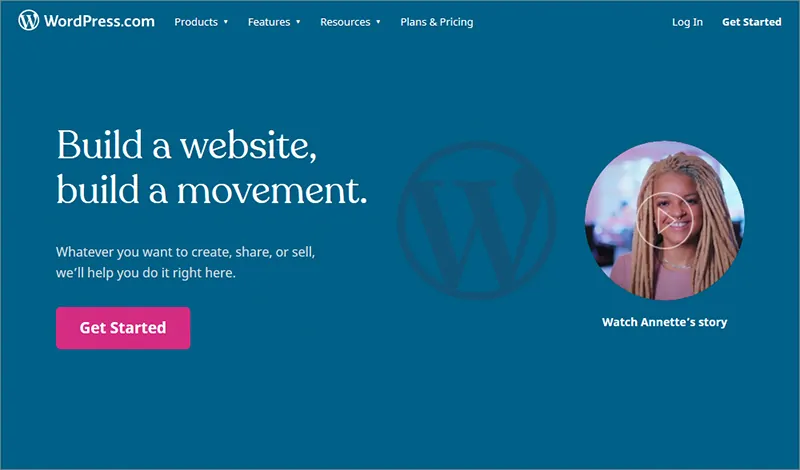 WordPress uses MySQL and PHP services, keeping your data safe and protected. Additionally, this builder offers a great variety of styles and designs for your blog. This is actually one of the most famous blog platforms out there thanks to its intuitive design, functionality, and safety. You can start using WordPress right away, even if you don't have any web building experience.
Dropbox instead of Google Drive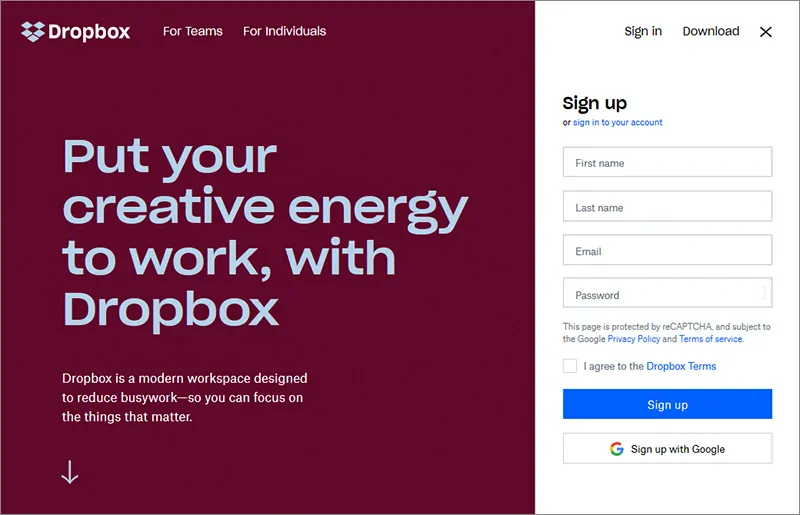 You have probably heard of it. Dropbox is a global platform with millions of users. It will allow you to share and edit your files. Plus, it gives multiple users the freedom to work on one file jointly. Just like Google Drive does but without compromising your personal data. Dropbox has a free version with up to 2 GB of space and a paid storage option with up to 16 GB of space.
Skyscanner instead of Google Flights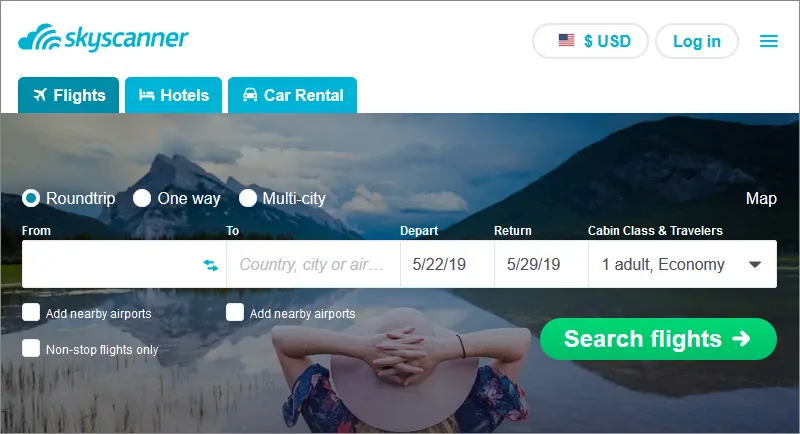 What's great about Skyscanner is that even though it collects your cookie data, the service uses it to offer you the best possible options and never to manipulate the demand. Basically, it will offer you exactly what you need, including cheap flights, great hotel deals, and even car rental services. Skyscanner is absolutely free and has a very intuitive interface. It offers the users some handy filters, which help sift out the unwanted search results.
Overall
In this day and age, having your data collected by one or two platforms is unavoidable. Once that happens, you can only hope that they have all the needed security measures set in place. When it comes to Google, it probably does. Still, it harvests a lot of data. If you are uncomfortable with that, it is for sure that these alternatives can give you your peace of mind!