Working remotely is one of the fastest growing trends in the business world. While convenient, remote working exposes your business IT network, devices, and systems to various types of vulnerabilities.
Devices, such as smartphones, laptops or tablets, are vulnerable to theft and damage. For this reason, you should keep them in your sight at all times and never leave them unattended. The data you handle can also be at risk when working remotely and losing sensitive information can cause a lot more damage to a business than simply losing a device.
[bctt tweet="Here are some things you can do to keep your #data #safe while working #remotely."]
Use Tools That Secure Your Data
There are many ways to prevent unauthorized access to business information when you're working on the road. Set a password or use a fingerprint scan to lock your mobile devices and set your laptop to automatically lock if it hasn't been used for a few minutes.

Install encryption software that prevents access to data should a device become lost or stolen. There are also many security tools that have a "remote wipe" function, which securely erases the data from a device should it be potentially compromised. If you use collaborative tools such as email, IM or other communication applications, be sure you understand how their security features work and take full advantage of them.
Keep Your Systems Updated
Software updates contain more than just bug fixes and new features. They often include security updates that patch vulnerabilities discovered by the software creators. To keep your systems secure, you should ensure that automatic updates for the operating system and any software you use are turned on.
You should protect your devices by using antivirus software that is kept updated continuously and runs daily scans. Contrary to what some users may believe, installing two antivirus programs on one device doesn't do much to improve security, as they're likely to interfere with each other and slow the device down. For optimal security, you should also turn on any protection features offered in your web browser.
Avoid Unsecured Networks and Devices
Using public Wi-Fi networks may be great for convenience, but they leave you vulnerable to various kinds of attacks and should therefore not be used when carrying out business critical activities. If you have to use an unsecured Wi-Fi network, you should also use a VPN that encrypts your data as it's transmitted over the Internet.

Avoid using public computers, such as those offered by hotels or Internet cafes. If you have to use a public computer, don't access any sensitive information and use the "private browsing" mode, which automatically clears your cookies and history when you exit the browser.
Promotional USB sticks are handed out at many business conferences and similar events. These devices may be infected with malware, often unbeknown to the organizers. Don't plug these devices into your computer unless they've been checked out by your company's IT department.
Keep Personal and Business Tasks Separate
Refrain from carrying out personal tasks on company time, such as online shopping, reading personal emails or accessing your social media accounts. Doing so increases the chances of both your personal and business data being compromised.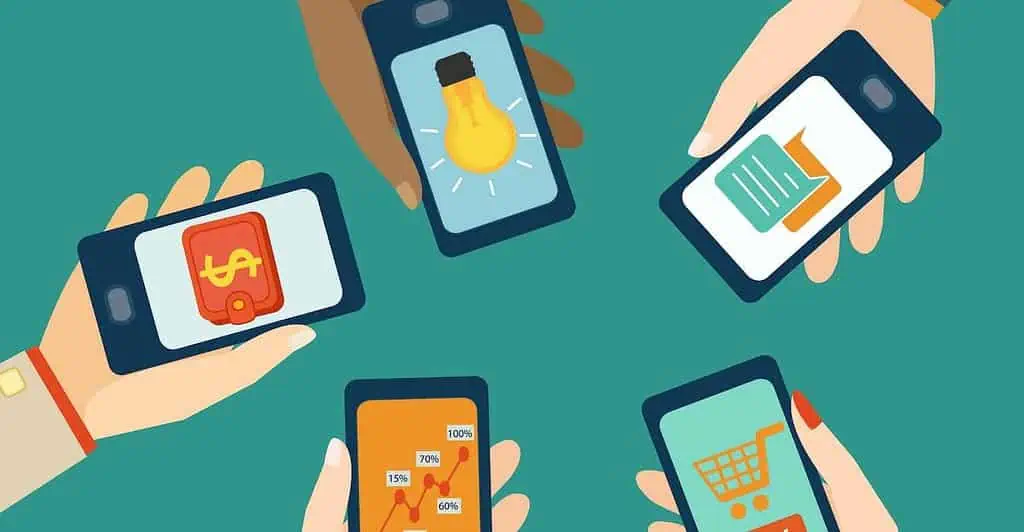 Be particularly vigilant when using social networks for business networking. Even if you're in a "closed" group that isn't visible to the public, security breaches can occur that results in information being leaked.
Avoid making too much information about yourself publicly available through social media sites. Data such as your full name, employer information, birthdate and phone number can all be used by cybercriminals to facilitate identity theft.
Follow Your Company's Security Guidelines
Be sure to understand your company's policies related to IT security and the use of mobile computing devices for remote work. Companies that care about data security will deploy a variety of protective measures on devices that they own. This includes installing security software, firewalls, and antivirus programs on the devices, encrypting information stored on them and using web filters to prevent access to websites that could deliver malicious software or otherwise pose a security risk.
Don't attempt to circumvent or defeat these security measures, for example by "jailbreaking" an Apple iOS device to install unapproved third-party software. Doing so could expose you to various security risks, such as hacking or malware.
If you use personal devices for business activities, they should also be protected by having the right security software installed on them.
Many businesses use various kinds of monitoring on devices used for remote work. This 24/7 network monitoring lets them keep their IT infrastructure safe and detect possible intrusion attempts early.
Should you make a mistake that could affect the security of the company's data, such as by losing a device that contained unencrypted sensitive information, you should be open about it and inform your employer quickly. This will allow the business to carry out measures to limit the potential damage.
Final Word
Working remotely is now a very common practice all throughout the business world. It can lead to better productivity and employee satisfaction, but it can also open a company up to various security threats. It's important that management and employees take the right action to protect valuable business data that is handled by remote workers.