You want to make sure that your website is as secure as possible for yourself and for all of your visitors. You want to make sure that people are comfortable coming to your website and that they know it is a safe place where they can visit without worrying about being in danger. Therefore you need to make sure that you have the proper WordPress security precautions in place. Fortunately, WordPress tends to be a safe choice overall, but there are certain things that you will want to do to make sure that you are hardening WordPress against the possibility of attacks on your site.
Keep the Password Strong and Change It Regularly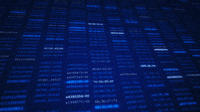 It is essential to make sure you choose a strong password, as well as a strong username. You never want to select a password or username that are actual words, as they will be too easy to guess and will be easy to determine for the software hackers use. The password should be highly complex, and it should not be something that is easily remembered or easily typed. This should be the case with all of your passwords.
Also, it is a good idea to change passwords regularly. Ideally, you'll be changing it at least once every month or two. If you believe you may have had a security breach, you want to change it immediately.
Make Sure You Have a Backup
If the worst were to happen and a hacker got access to your site and caused serious harm, it could spell disaster. This is especially true if you are not able to get to the site and take care of the problem quickly. In some cases, it might just be better to remove the site and replace it with a backup of your site rather than trying to fix it. You can backup and store the site in another location. Ideally, you will be making regular backups of the site just in case.
Update WordPress
One of the ways that hackers can get into WordPress is because many people do not bother updating their websites version of WP as often as they should. This means that they are running a version of WordPress that is out of date and that does not have the same protection as the new and up to date versions. There are often exploits in those older versions that have since been patched. However, if you are running an old version, you are essentially inviting the hackers into your site.
Update the Themes and Plugins
Just as you need to make sure you are updating the core WordPress when updates and patches are available, you need to do the same with the theme and plug-ins that you are using. If they are out of date, it could present the same type of exploit that could be used to get into the site. Keep everything updated, and you will have far fewer problems.
Do Not Use Free Themes
There is always the temptation to find something free to help save a little money, and that certainly includes your WordPress theme. However, the free options may not have the same level of dedication from their developers that a paid version has, and sometimes, they have exploits built into them that hackers can take advantage of without much trouble. Find a high-quality theme and pay what it is worth.
Remove What You Don't Use
In addition to keeping your themes and plug-ins updated, you will also want to make sure that you remove the items that you are not using. If you have many old plug-ins and unused themes, they can present a problem. Not only do they clutter your files, but they can also have exploits in them that could be used by hackers since they are not updated. Your best option is to remove them when you no longer need them.
Use SSL
Secure Socket Layer is another excellent option. It costs to buy SSL and turn your site from HTTP to HTTPs, but it is well worth the cost. The SSL provides an added layer of protection that will be far more difficult for your average hacker to attack. This means more peace of mind for you, as well as for your visitors.
Limit the Log-In Attempts
By default, there is not a limit to the number of times you can attempt to log into your account. While this might seem great for someone who has trouble remembering their password, it is also great for hackers, as it means that they can easily attempt a brute force attack on your site. They will be able to continually enter username and password information through special software until they come up with a match. By limiting the number of log-in attempts, you can reduce this risk substantially.
Choose a Quality WP Host
In addition to making sure that you are taking WordPress security seriously on your end, you need to make sure your web host takes security seriously too. Make sure that the host you are using keeps their equipment and security measures up to date. Check to see that they have a good reputation in the field, as well.
Use a Security Plug-In to Help Make Things Easier
One of the best and easiest ways to improve your WordPress security is to choose a quality plug-in that can take care of many of the problems for you. A quality plug-in from a reputable company can provide a WordPress firewall, malware scanning, quick fixes of problems, full scans, and more. They can take the guesswork out of keeping your site secure.
Please keep in mind that these are just some of the various things you can do when you are attempting to harden WordPress and make it more secure. You want to make sure that you are doing everything that you can to keep your site as safe as possible. These tips above are a great place to start, but you will undoubtedly want to make sure that you take the time to keep up with the latest and best WordPress security practices.