Many of you have this misconception regarding the new WordPress editor is just an addition. Well, it's not! It's rather a full-fledged version that can aid you well in building multi-media-rich pages like never before. And when I talk about Gutenberg– it is the most powerful and versatile content editor used in the WordPress development realm.


[Source]
Over the past few years, there had been hardly any changes as it seems to have stayed the same old, especially for the most part, including the classic editor (simple and easy to use). However, it isn't a bad thing at all, but no matter how hard you try, change is something that has always been inevitable. Apart from that, I really think it's high time to move further with a better version, especially when medium or ghost-like platforms are seen providing a unique and refreshing experience for writers. So, whether you love it or loathe it – WordPress needs some change! Before we delve deeper, some quick facts to take a look upon!
About Gutenberg
The new WordPress editor is named after Johannes Gutenberg, the guy who invented the printing press (the movable type). Are you still using the old editor? If so, I am sure you must be dealing with lots and lots of shortcodes and HTML, which can be quite frustrating at times. So in order to make things work in an easier manner, embracing "little blocks" and adding more advanced layout options is all you need. However, the upcoming WordPress editor is in its beta and testing phase, but that doesn't mean one shouldn't know what all the hype is about.
"You have nothing to fear. The editor changes will be a good thing in time."
Being a completely new experience, upgrading to Gutenberg can be extremely scary. I am sure by now you must be wondering what took us so long to jump from classic editor to Gutenberg editor, and why should one do so? Well, there are so many, for example, a classic editor was a text editor. Take, for example, Microsoft word, a classic WordPress editor exactly looks the same- a space where you have a single editing field comprising of lots and lots of formatting options at the top.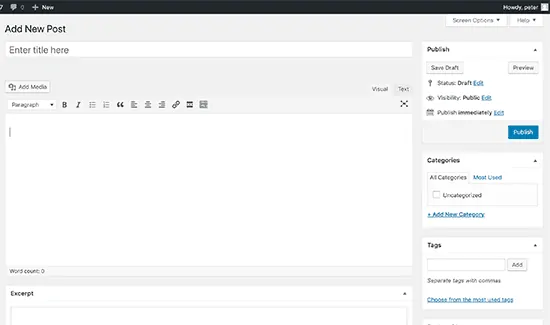 [Source]
Whereas Gutenberg, on the other hand, is a fully block-based editor where content needs to be added in the form of blocks. And this is how exactly it looks like.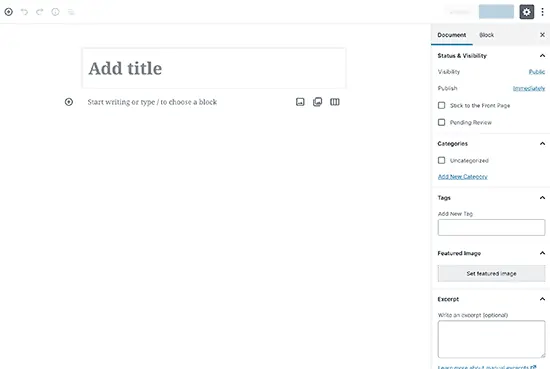 [Source]
Whether you want to insert a regular text or paragraph or an image, button, gallery, listicles, table – there is an individual block for every piece of content.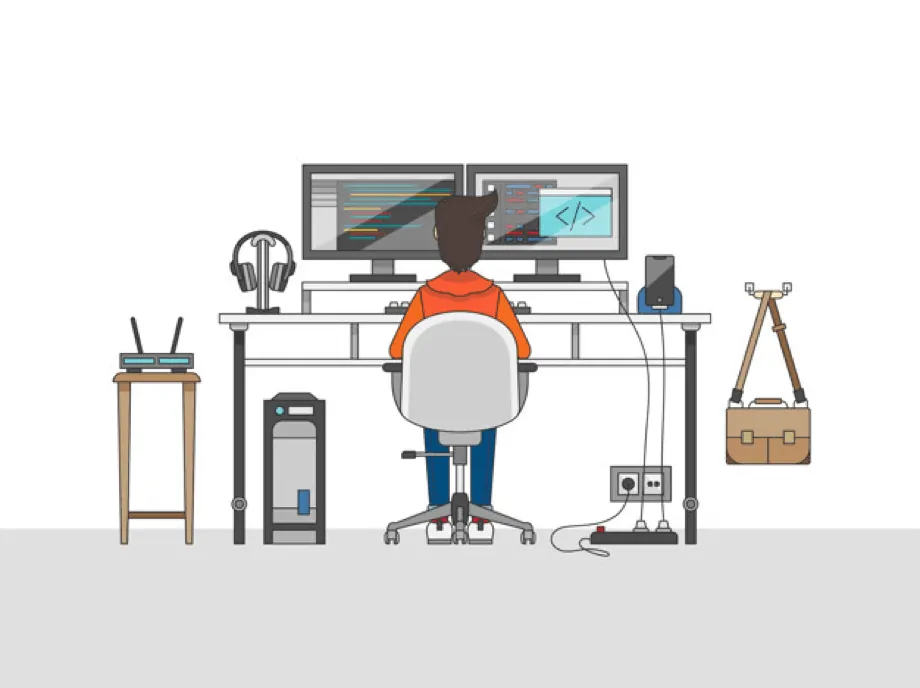 [Source – Freepik]
Editing your older WordPress articles with Gutenberg
First of all, you need to update your WordPress blog to 5.0 or any later version, after doing that you will surely find yourself ready for the new Gutenberg block editor as your default editor. Furthermore, you know what's more exciting about this one, it doesn't affect your old content and can be easily edited. When it comes to editing an older article, it's quite simple actually! You require doing things normally as you do in WordPress. For example, in a classic version, the content is the same; however, the way it's organized looks slightly different. With the new WordPress block editor, there won't be any major changes from the content perspective, and it would look exactly the same. Fortunately, we have a couple of ways to edit blog posts (the older ones).
Convert your old content to new Gutenberg blocks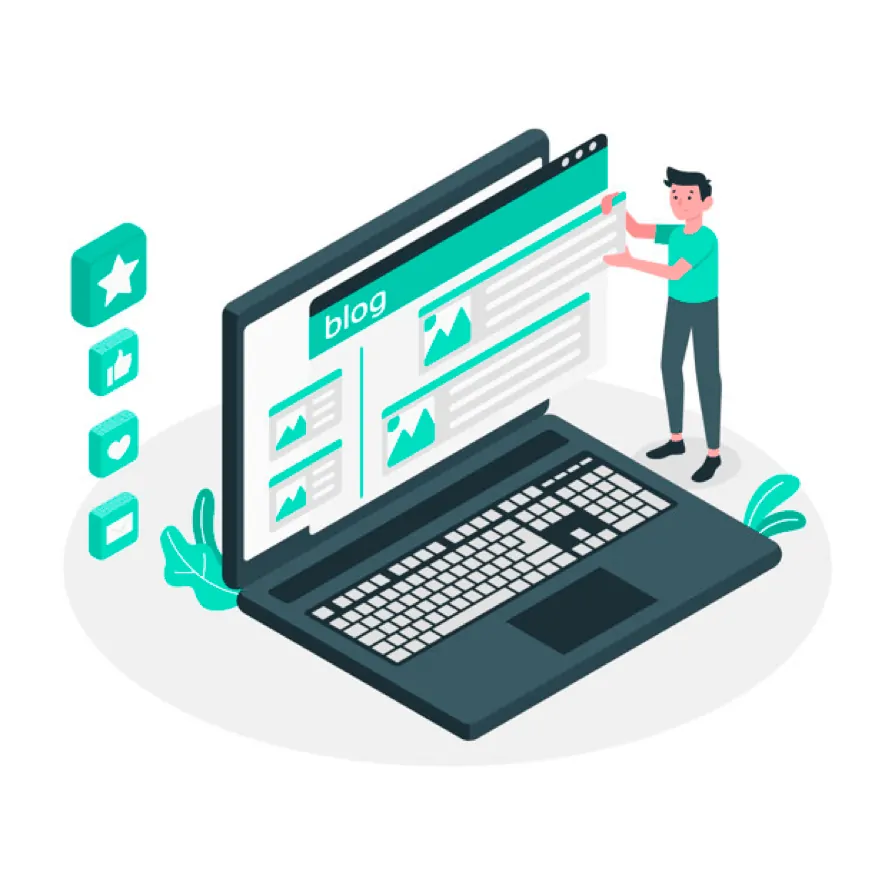 [Source – Freepik]
The first way seems quite easy-peasy as here you need to keep editing your old article. Even after updating, you get the chance to edit on the same classic interface with advanced formatting options around. Apart from this, you can try using the new Gutenberg blocks. Sounds quite tricky, right? Well, it's not! All you have to do is get to the top right corner of the classic block and click on the three-dot menu option. And select convert to block.
You are done! Your entire blog, including content, will automatically get converted into appropriate blocks. With WordPress Gutenberg, you will find your created content split into several different blocks.
And you know what's the best part here, there is a lot to choose from different formatting options, styles, and design – this is applicable for each block. As for WordPress's latest editor, every block counts as a separate identity. So while making changes in the way your WordPress site appears, simply click the image to select the block.
You can look for a plethora of editing options at the top.
Simply click the image to select the block
Moreover, you can find more options under the block tab in the right column of the screen and accomplish tasks such as realign the image, make it full width, add alt text, change image dimensions, add a link, and more you can edit all of the blocks and make your article look visually impressive.
After making all the necessary edits, simply click on update and boom all the necessary changes will be saved.
Additional tip: WordPress Gutenberg works fine with most themes and plugins, but there are a few themes which the editor might not be able to provide support. So just make sure you check the compatibility before switching to it. There is no denying in the fact that if you want to discover an easy and flexible way of creating content, look no further than the new WordPress Gutenberg editor in WordPress.  And in any case, if you don't find comfort in using the updated version, you can disable Gutenberg and keep using the classic editor. It's surely a win-win situation.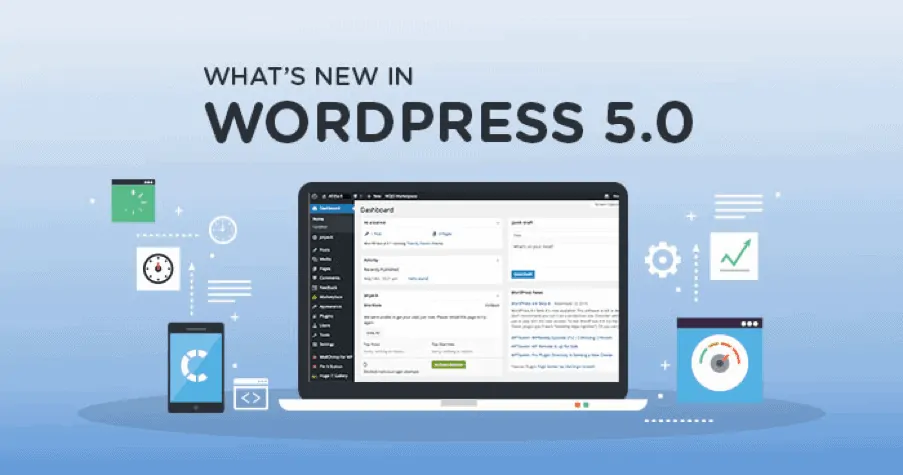 [Source]
Lastly, how WordPress 5's Gutenberg update will affect your business
Give rise to a new workflow – I am sure till now you have tried using a different type of smart devices. I mean, I am talking about the feeling where once you've used windows forever and when you sit down at a mac, you feel totally baffled, not knowing what to do and what not to.  WordPress Gutenberg might feel the same.  With advanced formatting controls, you can explore plugin and widget settings easily. What's even more, you will find a changed user interface. Further, creating content as multiple movable "blocks" is a big one when we are talking about a change in the WordPress realm (for the better). And who knows it might turn out as a learning curve for end-users.
This means that publishing a post may need to change. Do you remember when Microsoft introduced the "lace" in the office? I can remember how frustrated I was looking for all formatting options around.
Reducing the learning curve – launching new websites for clients, whether it's for WordPress development or anything else, there are times when experts including me are often asked to provide how to publish blogs or content information. Now let's face it, the web isn't always as straightforward as we would like. It's a fact! But, WordPress' Gutenberg can surely help you in bringing your aging website into the present.