Have you ever seen the ratings on Google and while you are using the Bing search engines? These Google ratings are one of the most searched parts of a product or service. Also, these are one of the most noticed things while you are online. You can also get similar ratings and immense attention for your website, product or service. If you are a blogger, you can get the same ratings for your blog too.
[bctt tweet="Here are a few steps that will help you get good #ratings for your #website schema."]
This will help you get the structured data markup for your posts.
Before starting anything, the question arises: Why do you need to do all the effort?
Schema rich snippets help your posts appear a little catchier. At the same time, you will get something outstanding for the audience.
Hence, you get a more and exceptional response and click-through rates on the Google Search Engine.  These are also very beneficial for readers who get a detailed overview of things coming ahead of them in a post. This will help decision-makers and individuals to make better decisions.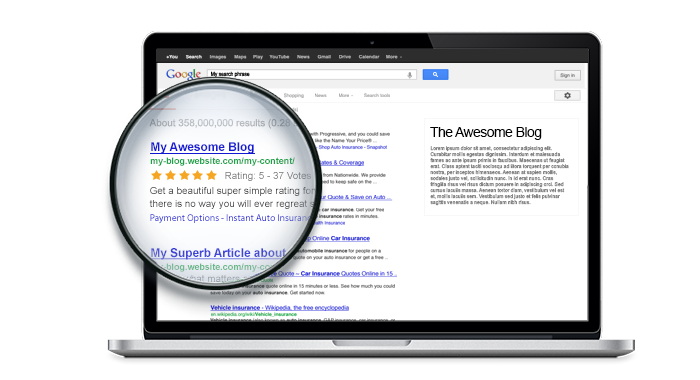 One can notice that adding schema markup is not going to affect the rankings of your website. It is also not responsible for any other movements on the charts. So far, it is not something quite as effective from the SEO point of view. On the other hand, getting schema star ratings showing up in Google will almost certainly give an increase in the CTR. This is going to affect the entire ranking in a good way. So let's get you started on with steps that will get you good ratings on Google using your WordPress blog.
 Step 1: Download Any Of The Following Plugins
Schema Pro
You can get this by going on the dashboard of your WordPress and download the All in One Schema.org Rich Snippets. This is a plugin that is one of the most popular plugins used for adding rich snippets for your articles. You can use both the free and the pro version of the plugin. There are ten different formats that you can select from. These formats are easy to use, and even an individual with a beginner level skill set can add rich snippets with ease.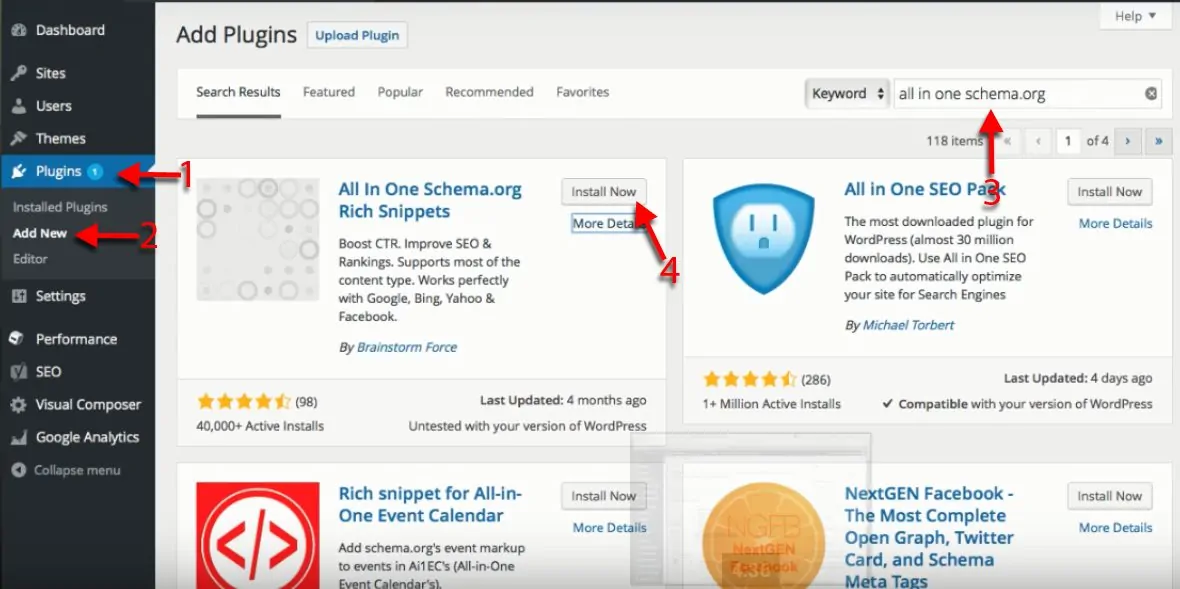 What Makes Schema Pro A Better Option?
The reason that makes Schema Pro a preference for many websites is that it becomes more flexible, though the plugin might require you to have a hands-on and a little bit of learning. It doesn't require you to add a separate content box for the website. Whereas, if you are looking for a free tool and have no issues adding a content box, Rich Snippets is one of the best options to use. The content boxes by Rich Snippets are not that attractive, but they can get your tasks done. Also, the plugin is very easy to use as well.
WP Rich Snippets
As an alternative, you can download and use a plugin with more advanced features. This also gets you one of the fastest means to get things done and has some unique Add-ons loaded up making things helpful for you. WP Rich Snippets is one of the advanced options for users who want to have more control and a better chance of getting Google ratings showing up.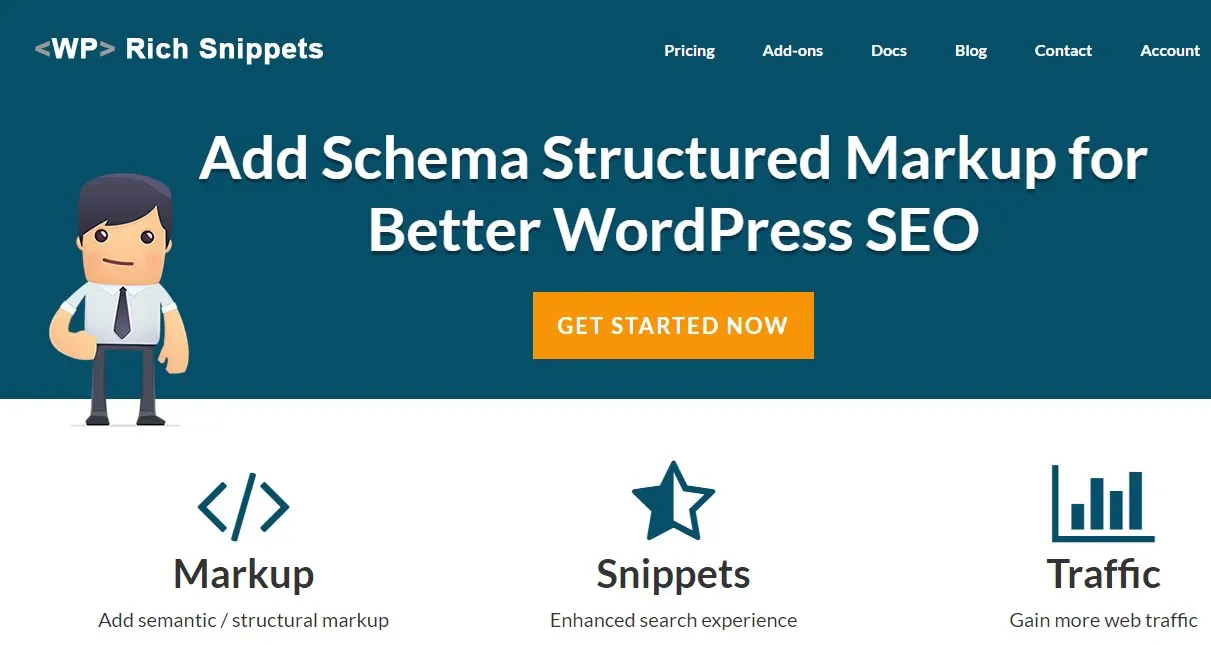 Reason to Add Schema Markup Using All In Rich Snippets
If you think that you are okay with having a review box in your content, you can use a Rich Snippets. The Rich Snippet box is not something that is ideal for CTA buttons or detailed. It also gives you the liberty to select from the schema content types. This includes reviews, event, recipe, application, products and more.
 Step 2: Enter Details and Test Your Markup
Once you have enabled the schema helper for your target WordPress blog, you can scroll down and look on the review option. This should be your practice when you are going to publish a fresh post every time.
All you need to do is enter details on the window in front of you. Make sure that your information is correct and relevant. Once you are done with everything, the search results will show with a star rating. There will be some detailed information.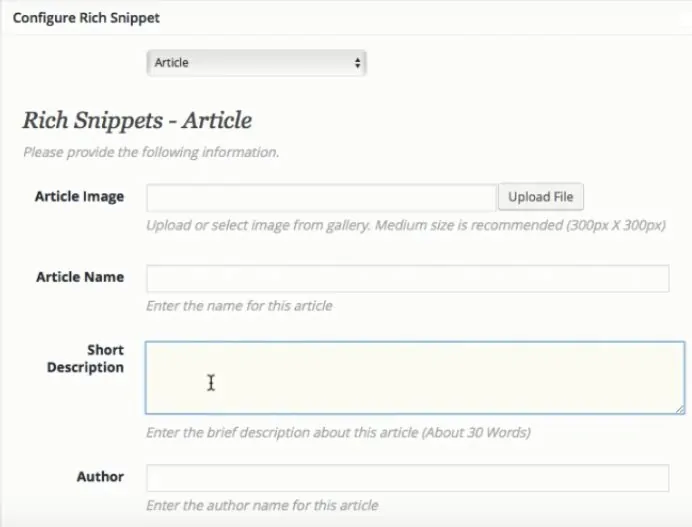 Schema Markup should be used only when you need to use them. There is no need to add stars and ratings on a random basis. You should use this for reviews and rating purposes. Once you get done, you can check out if schema markup is correct or not. You can use one of the structured tools by Google to validate data. All you need to do is enter the URL that you have added in the markup, and this tool is going to show you the preview. Also, it will show you errors if there are any.
Getting Schema star ratings on Google is not difficult after all, isn't it? All you need to do is take care of the things mentioned above, and you will get an outstanding outcome for your blog.
You can select from a wide range of available alternatives and options. Also, select the most useful options and the ones that would work best for you. It will get you the type of plugin that you should ease up your effort with.