Research shows that nearly 30,000 websites are hacked daily. That's a huge number, and the hackers are showing no sign of slowing down. You may worry that your website is going to become a target, but you might not know how to create a secure website. Do you need any special software? Is your password enough to protect you?
Keep reading to learn more about what it takes to create a secure website. If you worry about your site going down, these tips will show you how to mount a defense against the hackers. Let's begin!
1. Ensure DDOS protection
DDOS stands for 'distributed denial-of-service,' and in simple terms, it's when someone attempts to overload your website. If an attack is successful, it can result in your website going offline, as the server will not be able to handle the stress of the attack.
A secure web host company should have measures in place to protect you from such attacks. In some cases, you may need to pay extra for these measures. While this additional cost may seem frustrating, it's worth the investment, as the protection on offer is valuable.
2. Make Use of Two-Factor Authentication
When setting up the login credentials of your website, you want to make use of two-factor authentication (2FA). More specifically, you want to make sure the control panel of your web hosting account, makes use of 2FA.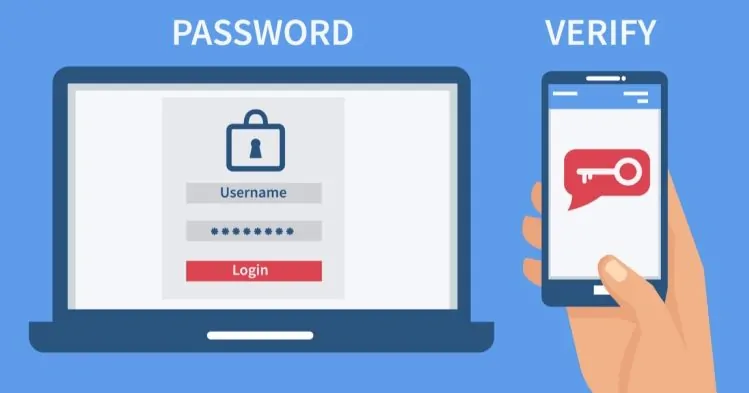 This is because if someone can access the control panel of your website, it means they essentially wield ultimate power. Such an individual could delete your entire site if they wanted to. 2FA authentication protects you from this because hackers will now need more than your password to access your account.
They might need to use an SMS code, that's sent to a number of your choosing. They may also need to use a code from an app that's installed on your phone.
3. Don't Install Too Many Plugins
If you're using a WordPress installation, you should be wary of installing a lot of plugins. This is because each plugin represents a vulnerability that could give hackers access to your account. It makes sense then, that the fewer plugins you have, the better.
When selecting a plugin for your site, it's a good idea to pick one that's been released in the past year or so. You also want to make sure the company providing the plugin, regularly updates it. This is important because it shows the company is still working on the plugin. Thus, if they find a security
vulnerability
, there's a good chance they'll take steps to sort it out.
If you want to remove the threats associated with using plugins, you may want to redesign your website so that it doesn't make use of WordPress. While this can be a big task, there are plenty of web design companies that'll show you how to create a secure website without WordPress. Using their skills, you should end up with something that looks like your existing site, even though it doesn't make use of any WordPress software.
Do You Know How to Create a Secure Website?
After reading this post, you should now understand how to create a secure website. It's worth noting that new security threats are emerging every day. Thus, if you want to protect your site, you'll need to keep up to date with what's going on in the world of cybersecurity.
That might sound like a ton of work, but unfortunately, it's the only way to really protect yourself. After all, if you have valuable data, the hackers will always be scheming about how they can take it from you. Want to learn more about how you can make your website more secure? Be sure to check out our blog for some of our latest tips!