Online hackers often exploit the various security issues in Windows systems. Even though you have a firewall built into your Windows operating system or Wi-Fi router, relying on it may not be enough. For in addition to blocking trojans, viruses, and rootkits, you should also protect your computer from other online threats. A firewall freeware is what you need for this purpose.
In this blog post, we've curated the best firewall that you can get for free. So, if your PC connects to the internet and needs protection from cyberattacks, this article is worth reading.
Comodo Firewall
It would be a disgrace to write a list talking about the best free firewalls without including Comodo Firewall in it. This security software is on top of the shelf because it grants users to add programs on the blocklist without a sweat.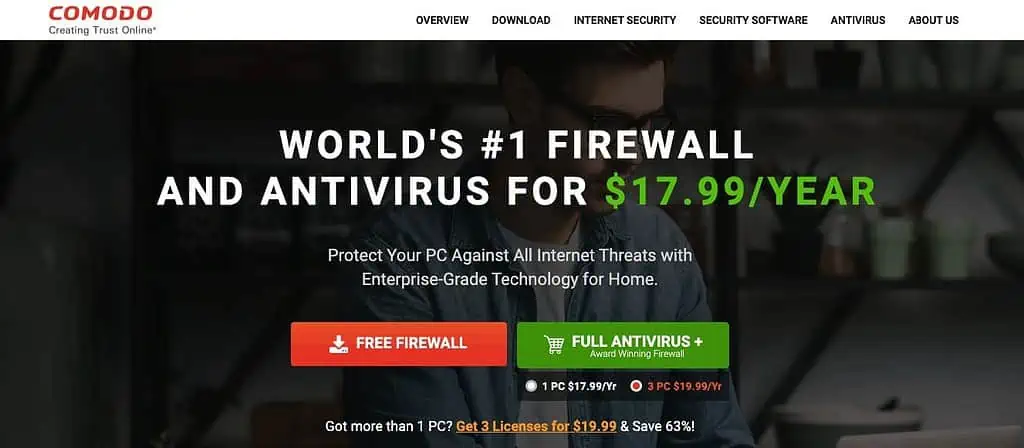 Features:
Custom Domain Name System (DNS) servers
Has an AD Blocker
Alerts users concerning any suspicious files or programs
Offers specific and advanced settings
Provides user-friendly sandboxing to prevent malware from spreading
Has a virtual kiosk
Features a rating scan option that allows users to determine if a program is trustworthy or not
Installing Comodo Firewall will change your default search engine and homepage. But you can prevent such changes by deselecting this option during the initial setup.
ZoneAlarm
ZoneAlarm has been on the cybersecurity game for a long time now. It has an estimated 100 million users globally, making it one of the most trusted free firewall solutions today. ZoneAlarm shields your computer from various online threats, such as viruses, malware, ransomware, spyware, phishing attacks, identity theft, etc.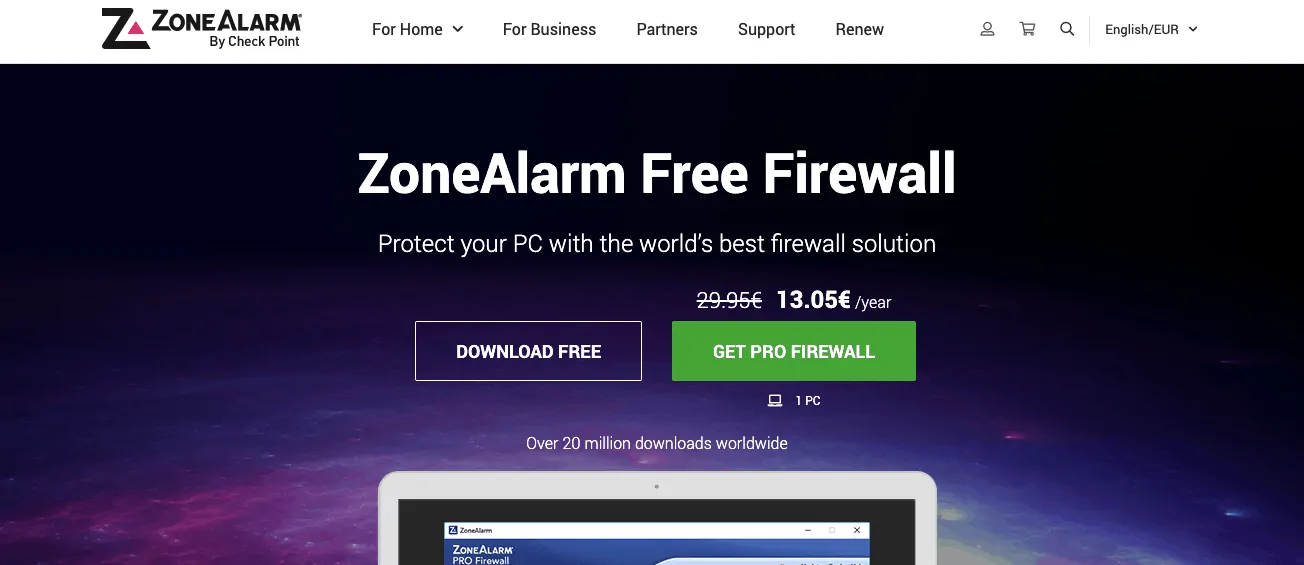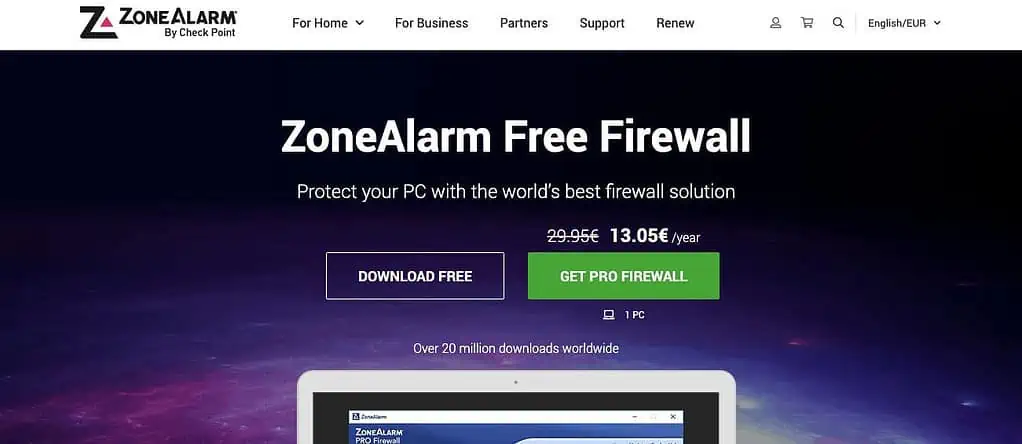 Features:
Customizable interface
Comes with an antivirus program
Comes with daily credit monitoring (only available in the United States)
Software and app protection
Features multi-layer security, including wireless network protection, public network protection, and real-time security updates
Provides online backup
Offers both inbound and outbound connection scanning
Prevents unwanted traffic from entering the network
OpenDNS Home
If you're looking for a robust Windows system security software, you should get OpenDNS Home. OpenDNS is one of the most trusted DNS services today, along with Cloudflare and Google DNS. It comes with advanced security features that monitor and protect your PC from cybersecurity threats.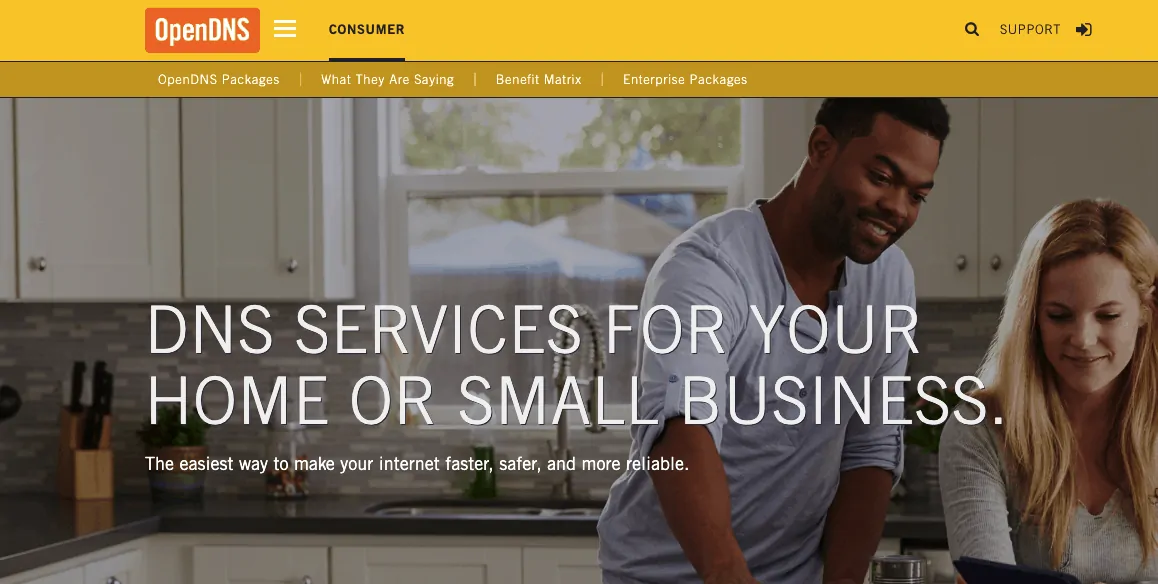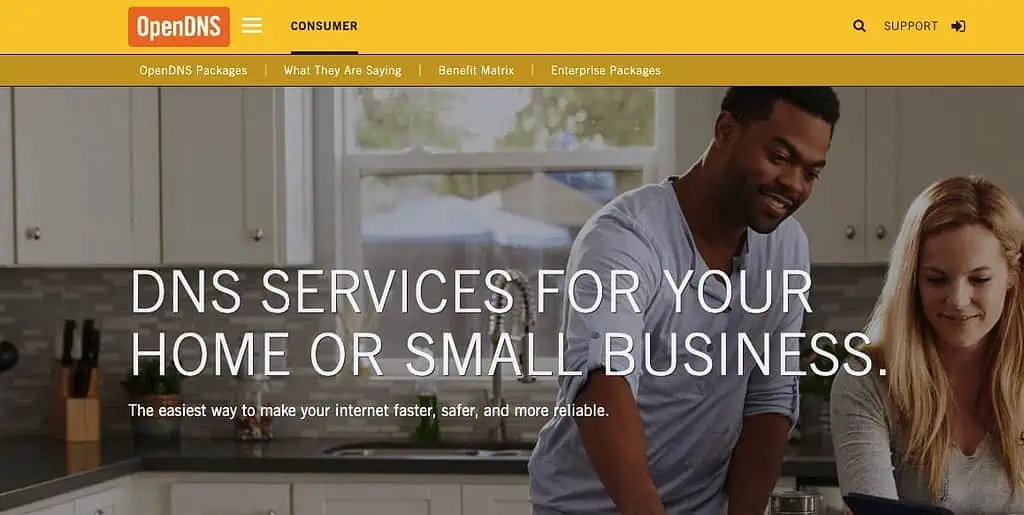 Features:
Easy to set up
Simple interface
Comes with various filtration options
Features essential botnet protection and phishing protection
Doesn't intrude to existing security solutions
Automatically blocks untrustworthy content
Comes with custom DNS service that can enhance internet connection
Right now, OpenDNS Home has an estimated 90 million users worldwide. It also has numerous awards under its belt for its fantastic security features.
TinyWall
TinyWall doesn't restrict features as most firewall solutions do. It's completely free, and it protects your Windows 10 PC from almost every cybersecurity threat. TinyWall blocks malicious programs that might compromise your data over the internet.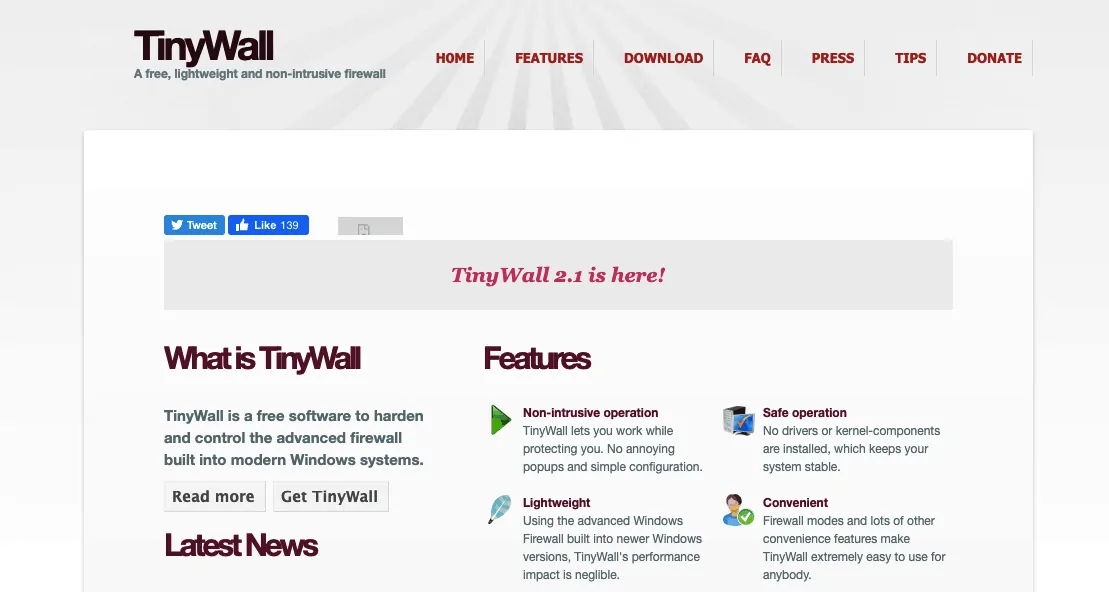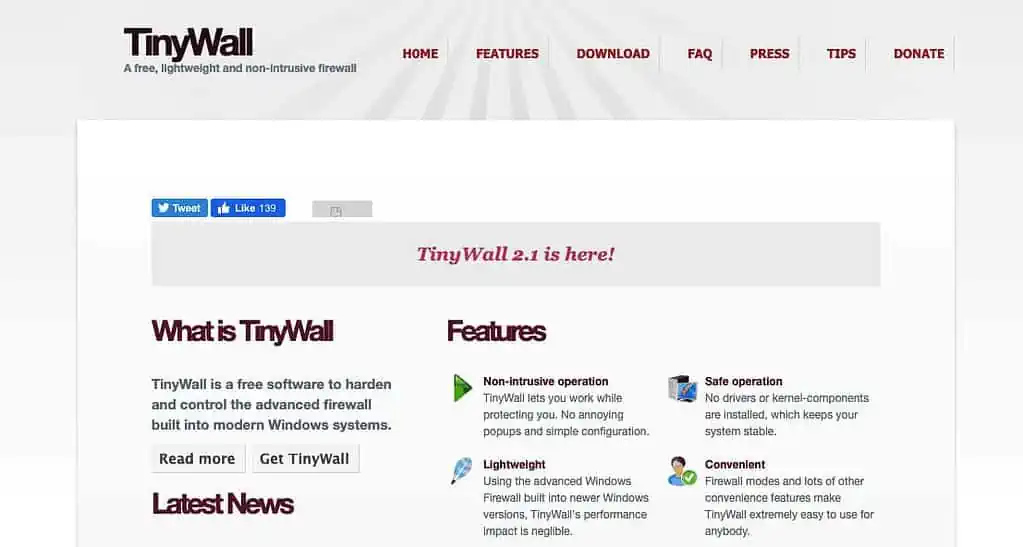 Features:
Doesn't display pop-up ads
Scans both inbound and outbound connections
Blocks apps from accessing the LAN
Real-time security alerts
Provides Wi-Fi protection
Provides host file protection
Comes with password protection to secure firewall settings
Instant firewall configuration, which is helpful for new users
Small storage footprint
Allows users to set timed firewall rules
Comes with whitelist, which will enable users to add trustworthy websites
Features automatic learning mode
Features customizable protection options
TinyWall is lightweight in size. It only eats up around 1MB of hard drive space. The software application enables the use of hotkeys, so it's very easy and convenient to use.
GlassWire
This firewall solution safeguards your computer from all known cybersecurity attacks. Once you install GlassWire, your Windows operating system will get instant protection. No notification if a threat comes up because this firewall blocks the suspicious thing right away.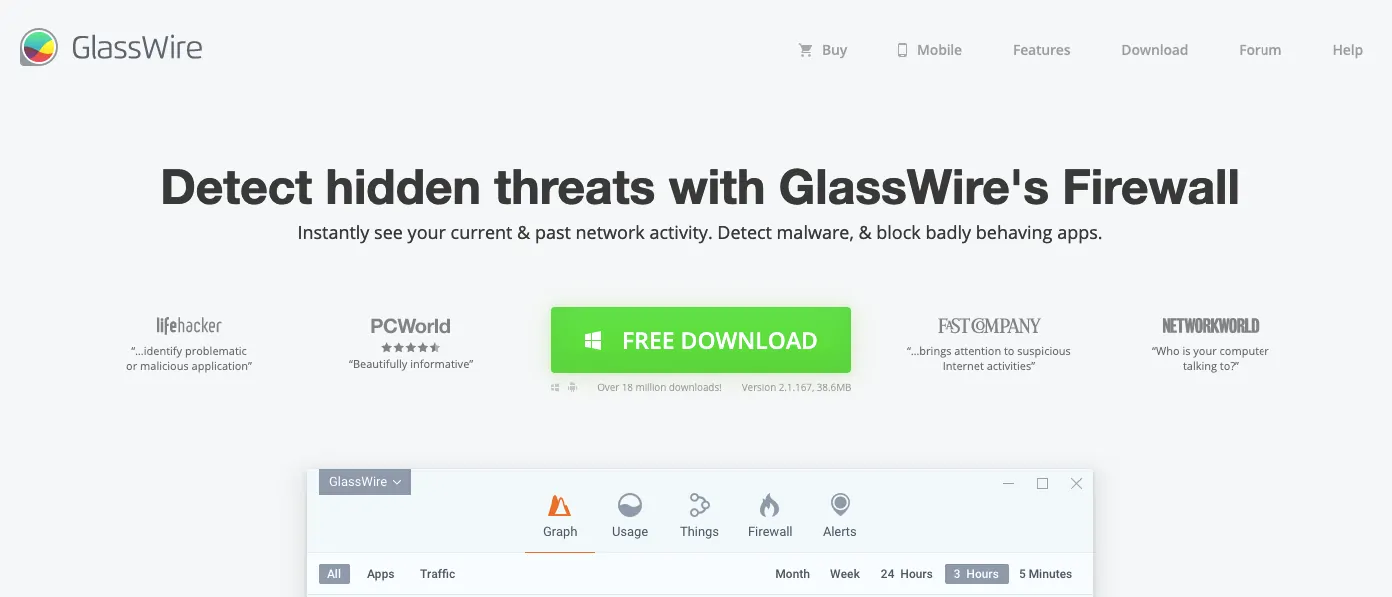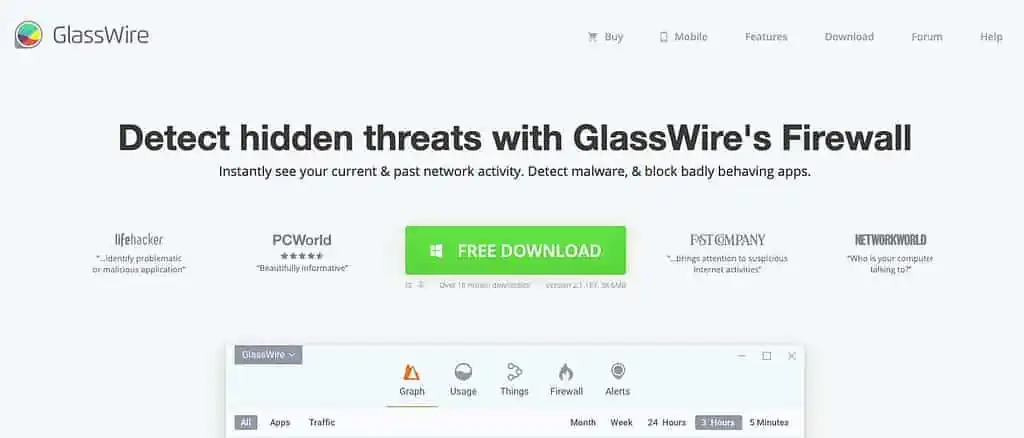 Features:
Alerts users concerning network-related changes
Watches over other computers in the network, and warns users if any unknown devices enter the network
Identifies past and current network activities through visual network monitoring and graphs
Monitors data usage
No need to launch the app to monitor the system's health as it comes with a mini graph feature
Detects Wi-Fi hardware with the same network name
Comes with an excellent setting for network checks
Takeaway
Get your computer protected by a robust firewall solution. The firewall solutions mentioned on this list are all free, and they're perfect for personal or business use due to their advanced security features.