SEO is now a do or die for online businesses. Due to that competition, you are going to experience a lot of attacks from your competitors. Remember, if they bring you down, they are going to enjoy the monopoly.
For your website and SEO safety, you need to get SEO services from an expert who can monitor regularly and arrest any negative SEO that may occur. You may be so busy to the extent that you can't know what is happening on your website. That's why you need SEO services from a reputable company to swing into action any time there is an issue with your SEO strategy.
Negative SEO attacks can be so damaging. If your competitors succeed in attacking your website, you will lose traffic, which means losing revenue. Besides, your site may never appear top on search engine ranking results. But with SEO services from an expert, you have nothing to worry about. An expert understands the tricks used to attack, and how to counter attack issues anytime they occur.
Don't forget an SEO expert in the SEO industry and may have helped a website that has been attacked before. So, you can trust their SEO services, including solving your negative SEO attacks.
You can use various tools to correct negative SEO attacks.
Read through this article and learn how you can apply Ahrefs to rectify any negative SEO attacks.
How to solve negative SEO attack with Ahrefs
Has your website experienced negative attacks? Well, if not, you should be ready. It can happen at any time. Once it occurs, your ranking will be affected. Your customers will reduce, and in the end, your business is going to incur losses. It's good to use available ways to defend your site to avoid the SEO attacks. But you can implement the steps below to remove negative SEO attacks through Ahrefs if it has already happened.
Step one
Do you already have an attack pattern? The first thing you should filter your links. Want to perform that and succeed? Visit the Ahrefs dashboard. Once there, you can press on "New." Option. It's found on your left-hand side just below backlinks. Have you done it? On the same page, look where the "Live index" option is located and click on it. But remember, that can vary depending on the nature of your negative SEO attack. When you are through, you can proceed to choose days just from the drop-down. Check the image below.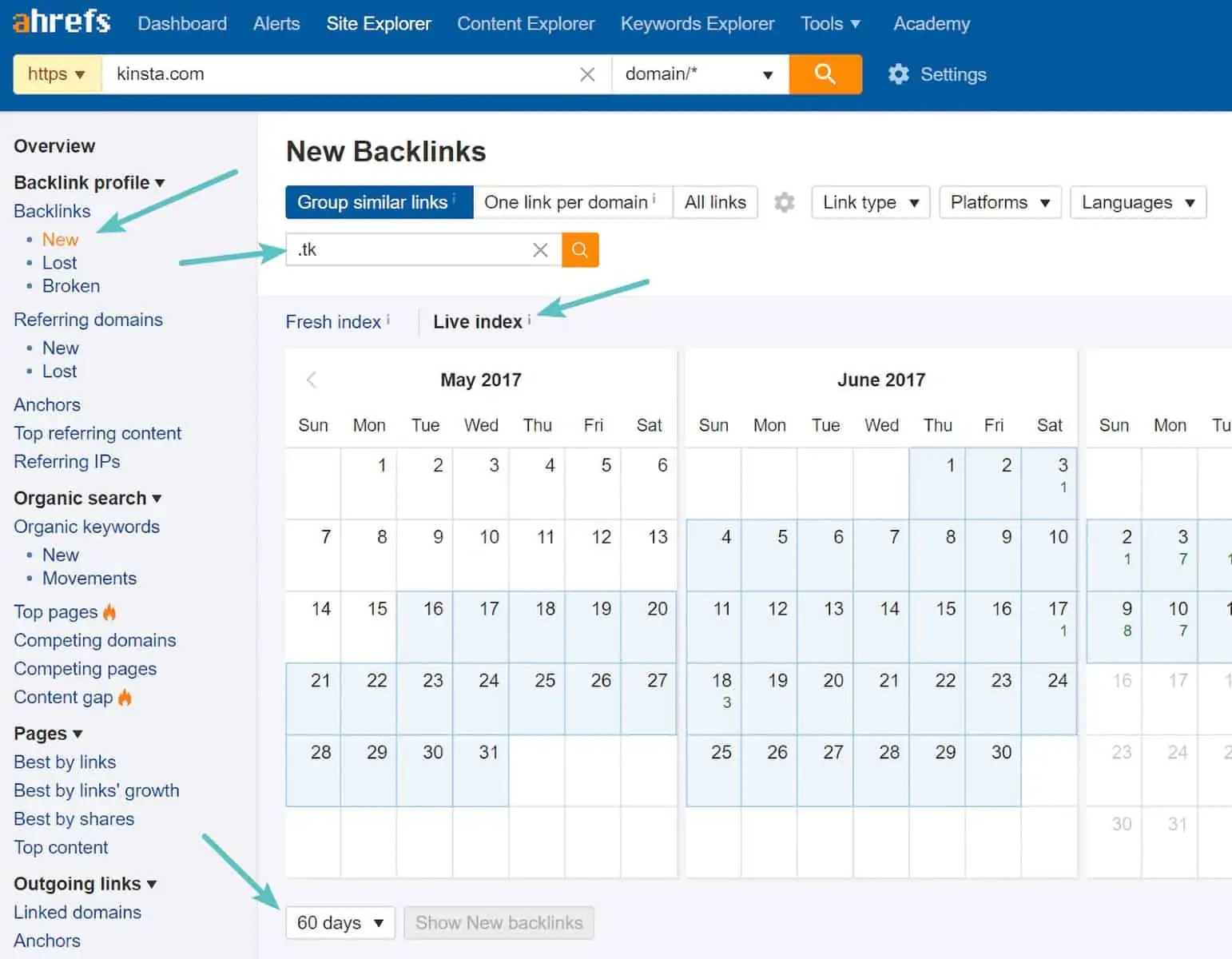 Remember, it will be useful to seek SEO services from an expert. You may end up making big mistakes or fail to clear the attack if you decide to do things by yourself. If you don't have plenty of activity, you can always get help. It's worthy of your business.
Step two
Based on the number of links that you can expand to help show more per page. Look at the top left box of your dashboard and select all the links you have on the age. Once you are ended with the choice, you can proceed and press the "Disavow URLs" it's just right on the top left corner of your Ahrefs dashboard. If you wish, you can also disavow you're the whole domain. But only resort to that as your last case scenario. When done clicking deny, it will create a disavow list within your Ahrefs account where you can access it with ease.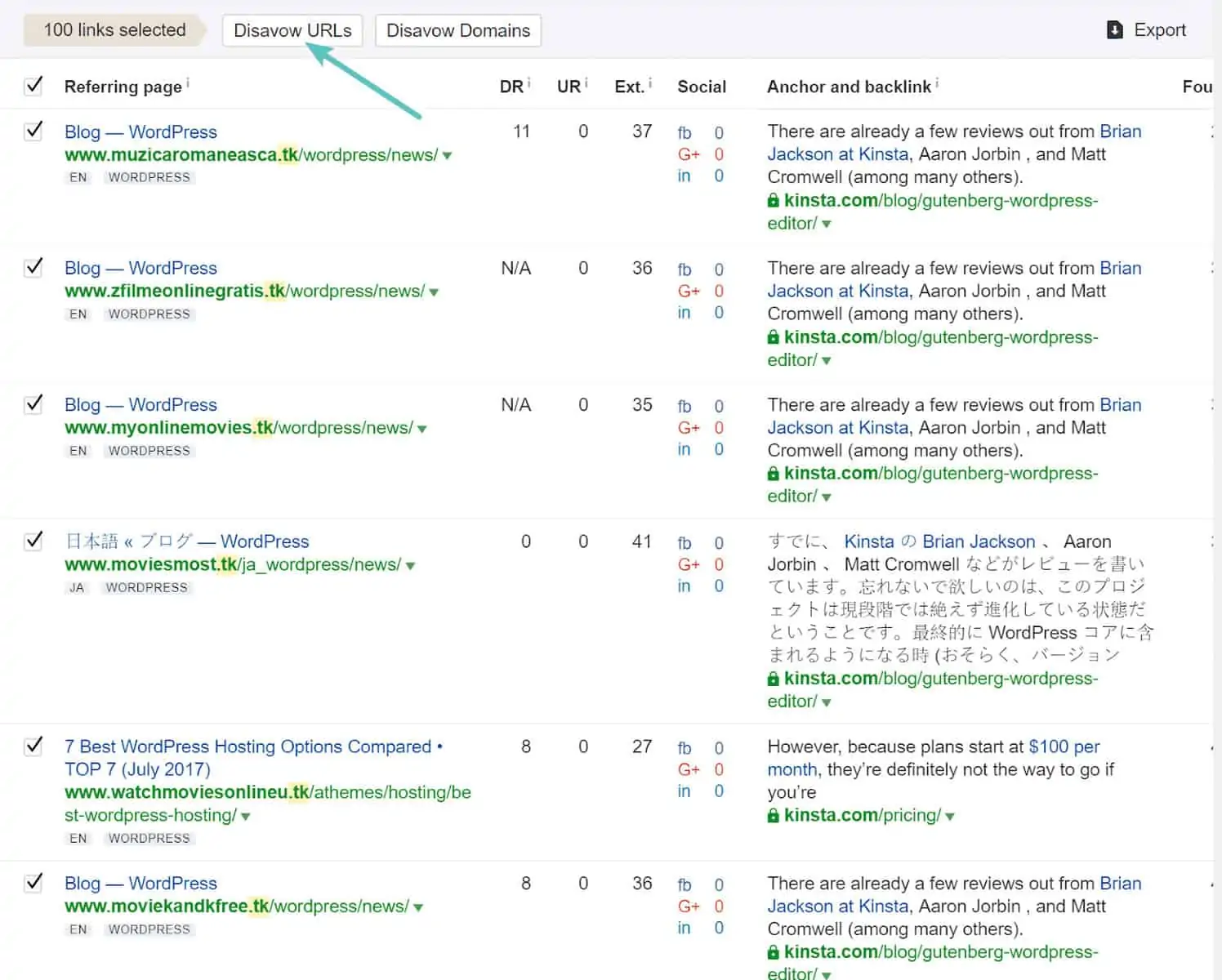 Step three
While on your Ahrefs dashboard, you can find "Hide disavowed links." It's at the top. Once you have seen it, you can switch the toggle on. Remember, you have not submitted your disavow file. Ahrefs does not offer you disavow file links to Google on your behalf. It only helps you to create a list. But you can pay for a premium backlink tool. It can be of great help to you here. Once you have hidden your disavowed links, it becomes easy to analyze the backlink profile once more since they are now being ignored by Google safely. In case you may be using the free Ahrefs tool, you will need to keep track of things on your own. That may result in a mess. But you can get SEO services from a well-established SEO company to help sort things out.

Step four
Are you done with the backlinks analysis? Your next step is to export your disavow file of links to submit it to Google. You will find the file under your main Ahrefs dashboard just next to your project. Go on and click the "disavow links" option. Look at the image below to help you locate your file through the arrow.

Step five
Ensure you are on the right track. This step requires you to click on "Export'. Look in the image below.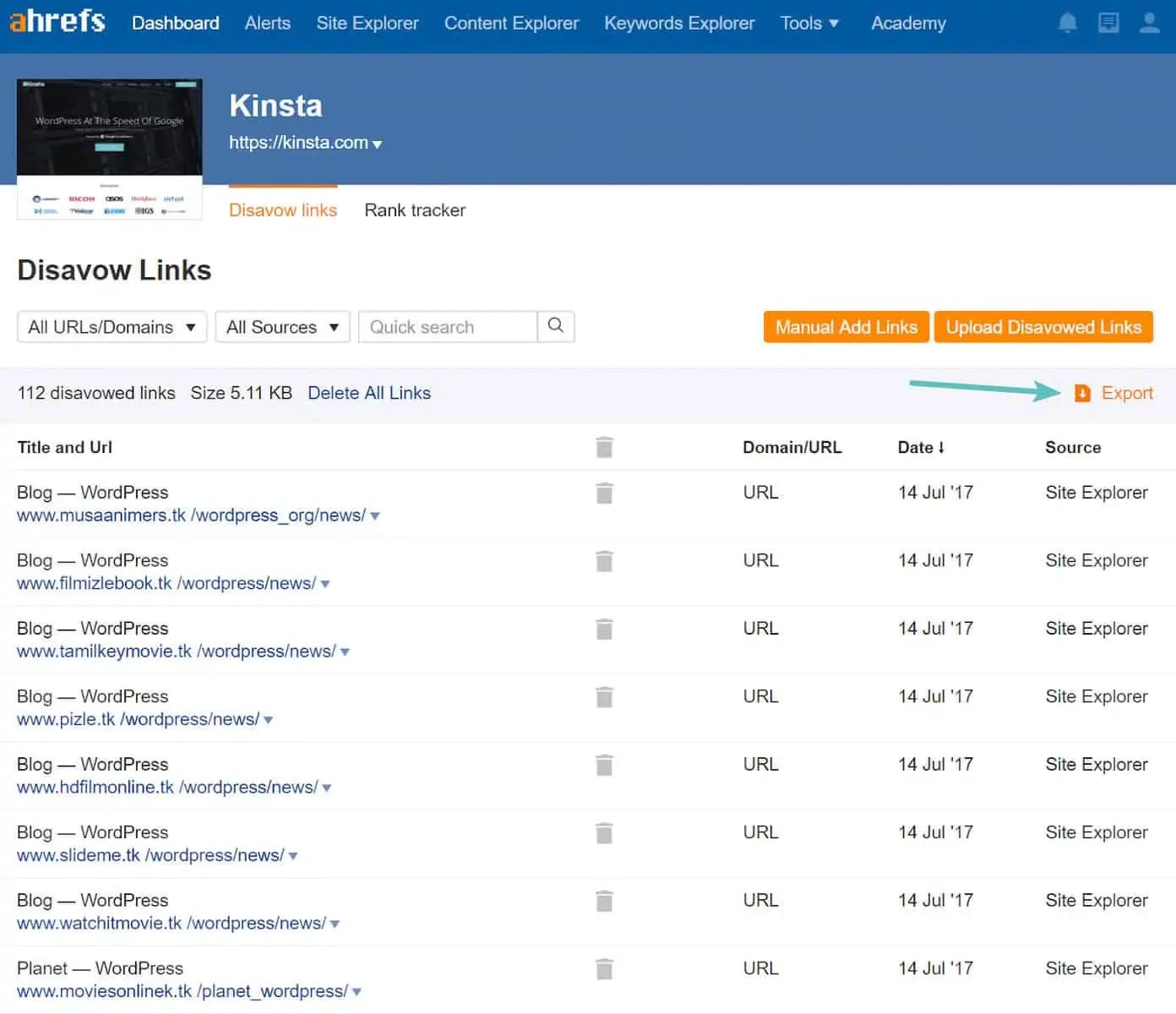 Step six
Once you export, look at the save option and then press ok.
Ensure to keep your disavow file in format. Are you editing an existing disavow file? You can leave this unchecked in case you want to combine some information in your excel first.

And alas! You now have a disavow file with all spammy links inside it.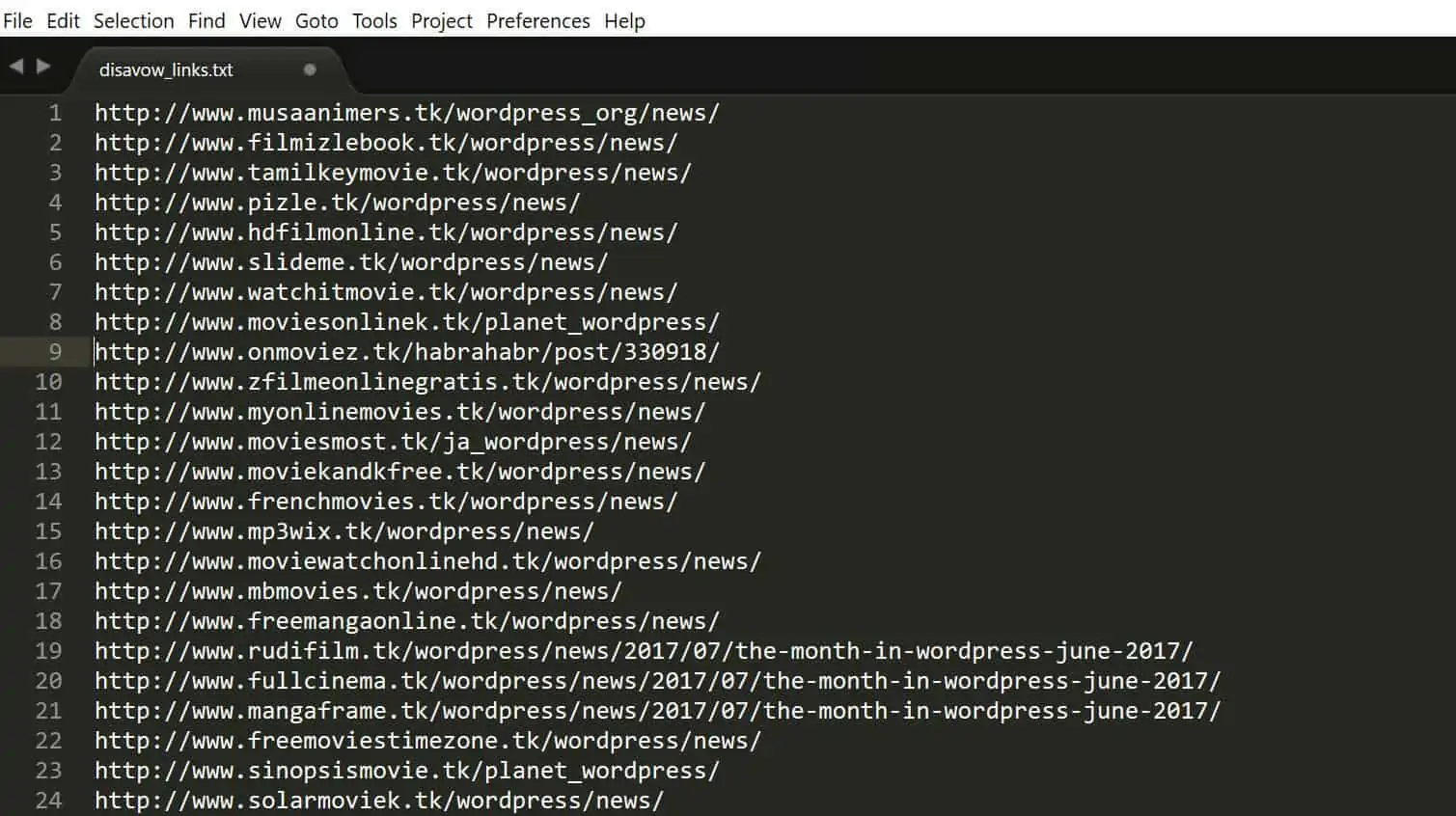 Step seven
Make your next move, and that is submitting your file to Google. Ensure to use the disavow tool to do that with ease. Just pick your website in the Google search console. When you are done, click "Disavow Links."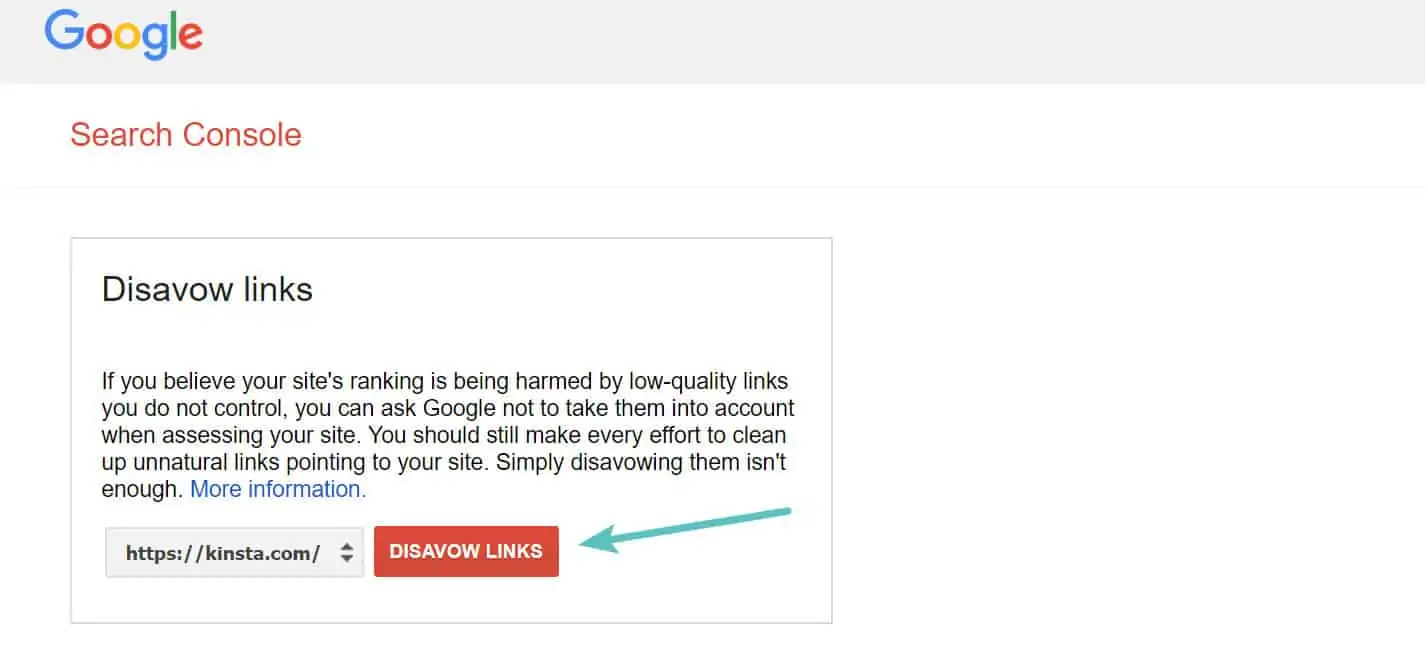 If your website can only be found within the new Google search console, ensure to add your file again using the URL prefix method. You can then move on and access it through the old disavow tool. They will help to move your file to the new GSC.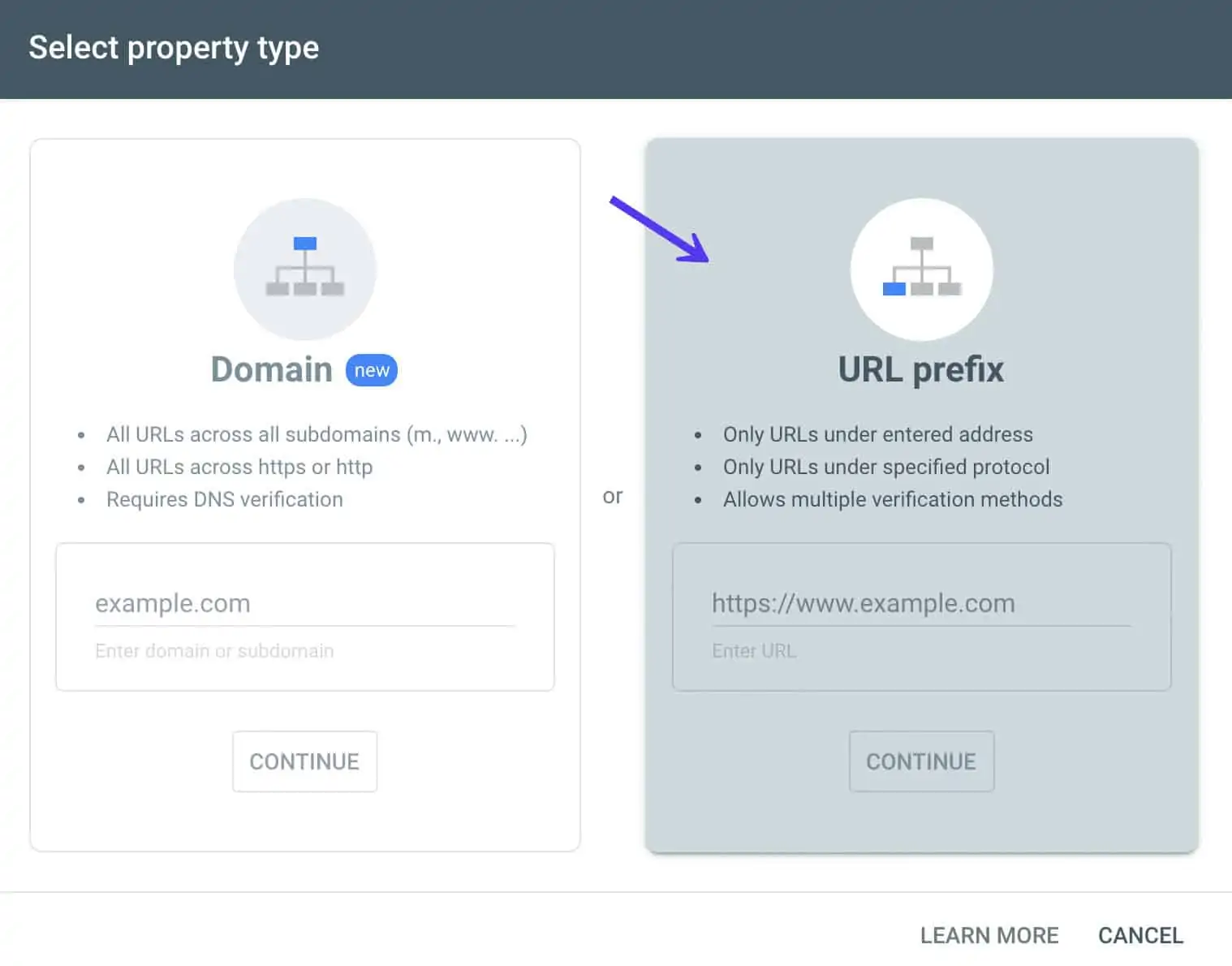 Step 8
It's your final step. Select your disavow file. Proceed to upload it. Once you are through, you can click the submit button.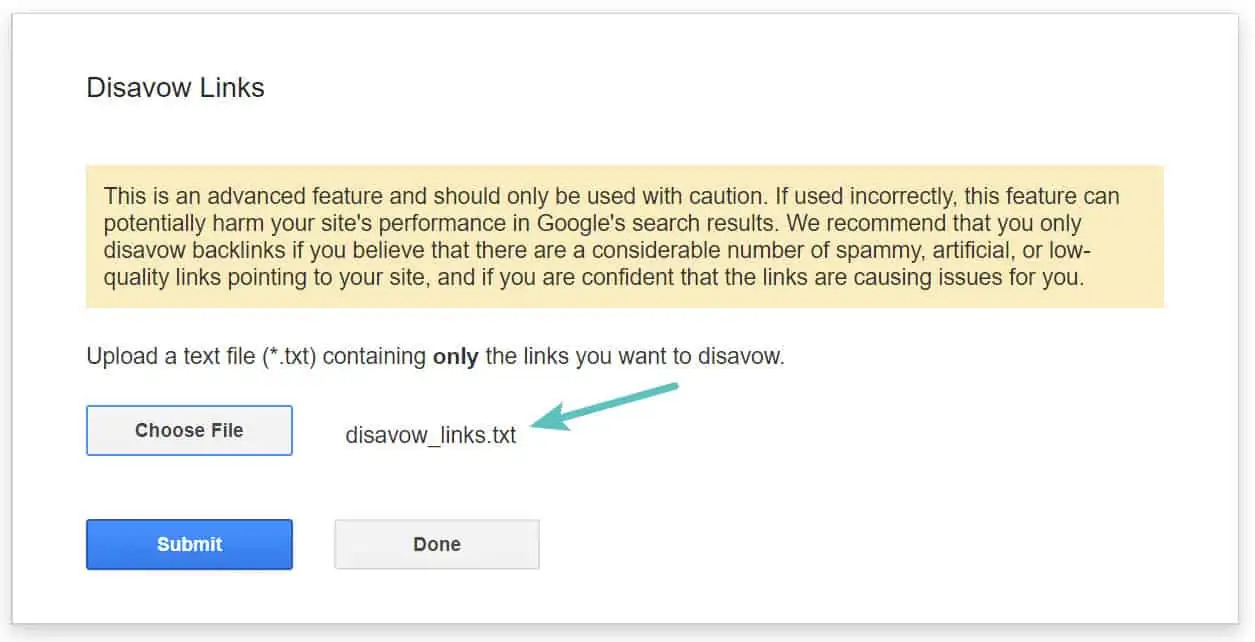 Your most recent disavow file is kept. In case you want to update it, download it once more, update the data, and then upload it.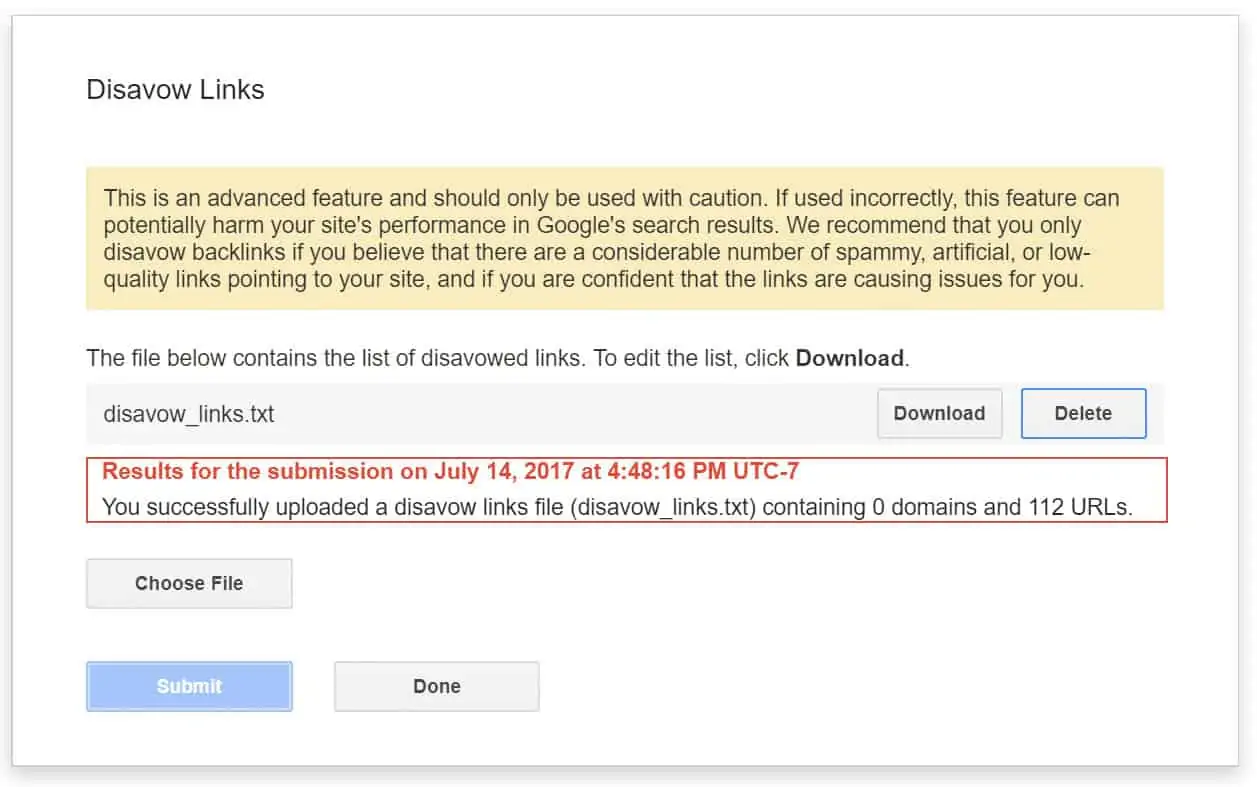 To this end, you are now done submitting your file, and
Google will ignore those spammy files. But ensure you can get SEO services from an expert to help clean all those unnatural links on your website. You can use the move tool and send emails to website owners to remove those links.
Conclusion
The above are simple yet effective steps you can use to fix negative SEO attacks. If the attacks are involved, get an SEO service from an expert. They will help you to clean up everything. But you now understand the tool and tricks to help you fix SEO attacks.