The Dashboard Widget is automatically added to the Dashboard when you first install the plugin.
What is the Dashboard Widget?
The widget gives you the basic information you need to know about your website security at a quick glance when you are just logging in.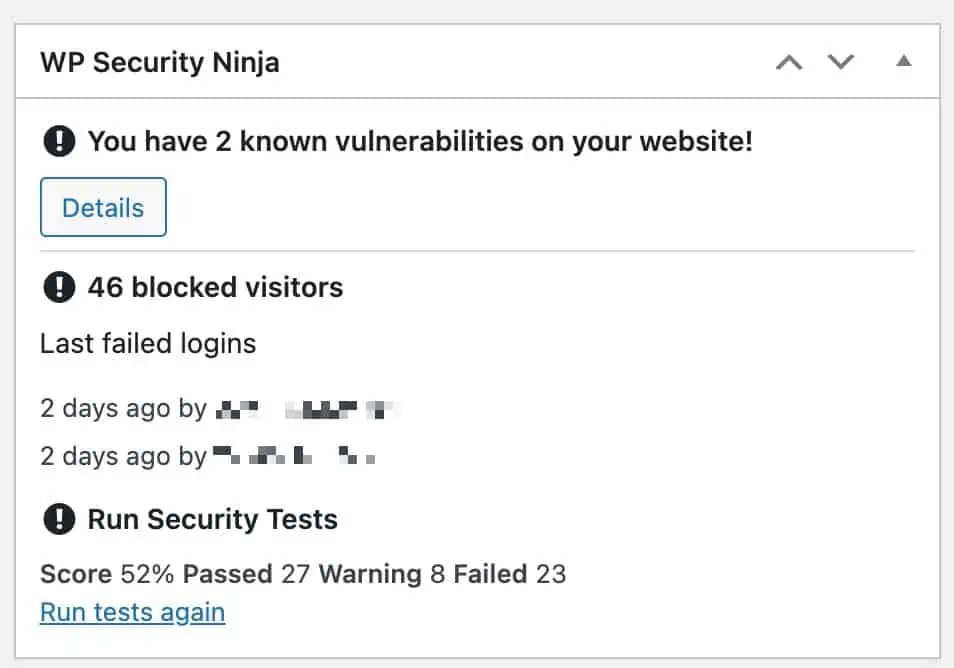 How to enable or disable the widget
Log in to your website, and on the Dashboard page, locate the "Screen Options" in the top right corner.

Find the "WP Security Ninja" widget and then toggle the checkbox to hide or show the widget.