Scheduled Scanner is a feature in Security Ninja Pro that helps you by automatically scanning for malware and alerting you if anything changes.
The scan can be customized to run when you want, we recommend twice daily. This is generally a good level to ensure you get warned as quickly as possible about infections but does not take too much server resources by scanning constantly.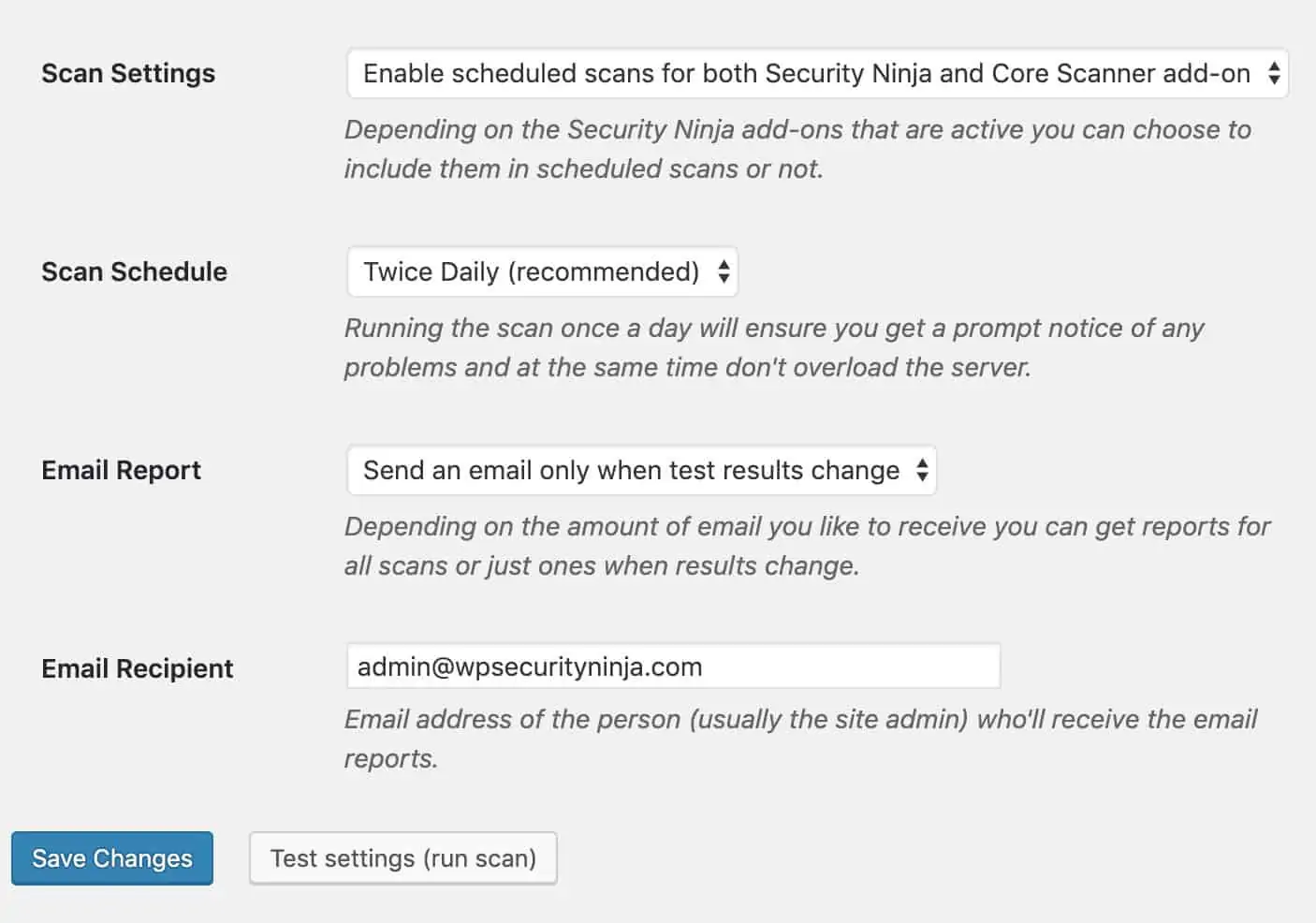 The scheduled scanner runs automated scans of the standard Security Ninja module that test for different security issues on your website.
The other automated test is the Core Scanner – an early warning system if your WordPress installation becomes infected.
How to enable scheduled scans
This module is not turned on by default, you have to turn on the module by changing the setting "Scan Settings" and choose if you want just the Security Test or also have the Core Scanner run automatically.
Change the scan schedule
We recommend running the scans twice a day, you can run the tests more often if you wish.
Change email notifications
We recommend you only get an email when the test results change. You can quickly fill up your email inbox with notifications that nothing has changed otherwise 🙂 Default value is "Send an email only when test results change".
Email Recipient – Change who to send the email to. The default value is the admin email, but you can change it here.
Remember to any save changes!
We included a "Test settings" button that runs the scans and send you an email if you have configured to do so.
Remember to save your changes first, otherwise it will do run based on the previous settings.