Sometimes it is necessary for us to help you solve a problem to get access to your website.
We recommend you create a temporary admin account for us that you can delete after we have finished helping you.
To create a new administrator, go to "Users" -> "Add new"

Create an account, and use the following details:
Username: wpsecurityninja (you can use something else)
Email: support@wpsecurityninja.com
Send User Notification: On (should be on by default)
Role: Administrator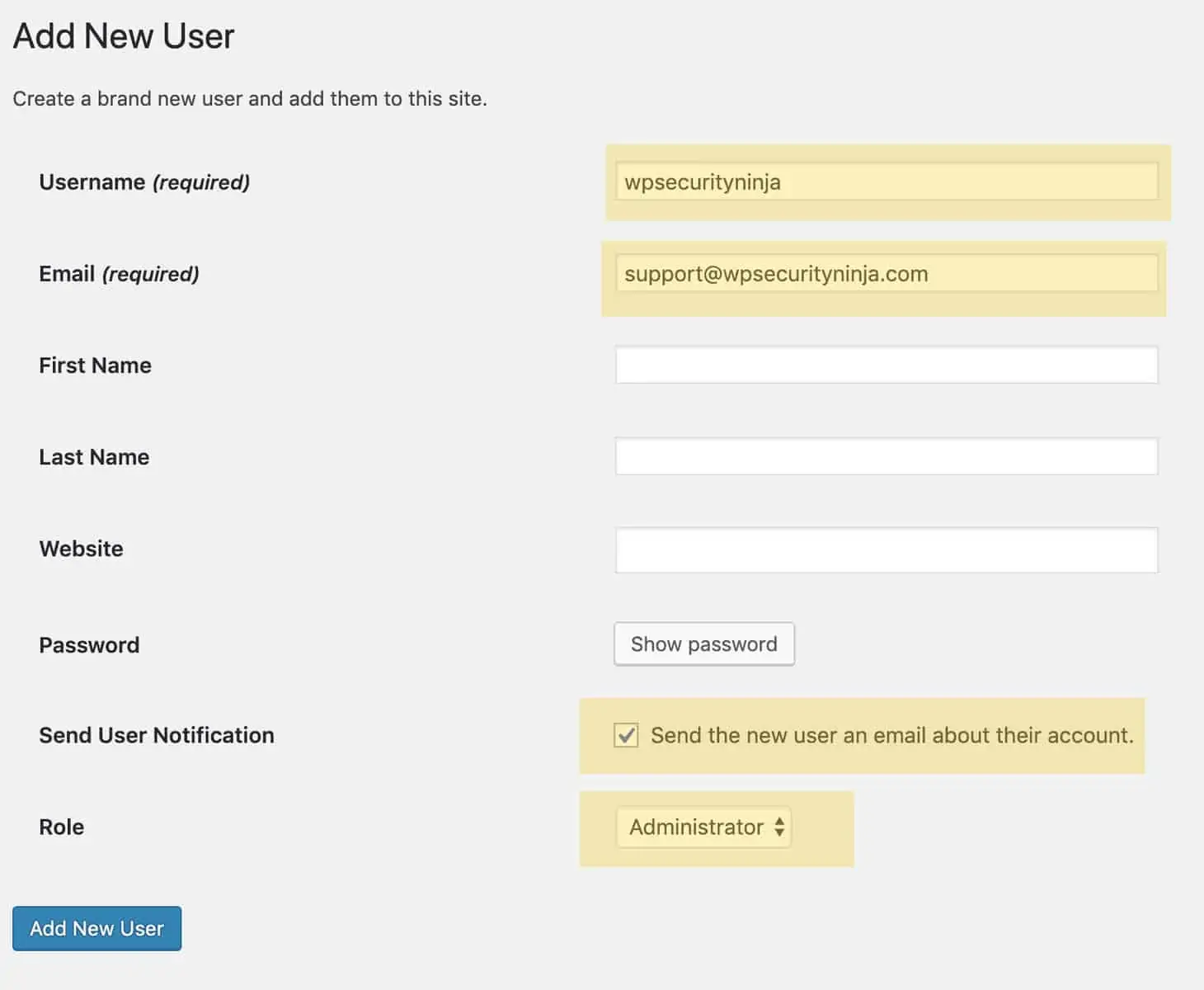 Double-check the Role is set to "Administrator" – otherwise we will not have the access needed to debug the problem.
Click "Add New User" and this will send us an email with the details to log in to your website.