The FAQ tab contains quick guides and practical tips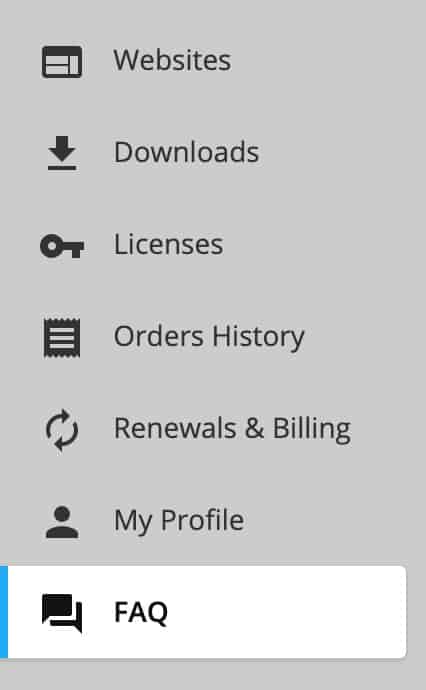 How do I update my plugin?
How to install and activate a plugin?
Can I use the plugin on development/staging environments?
How to cancel your recurring subscription?
How to update your payment-method / credit card / PayPal?
How to upgrade from a single site license to N-sites license?
How to move a license from one website to another?
How to add a Tax / VAT ID and business details to your invoices?
How do I get a PDF invoice for my payments?