What data is shared?
During the installation of either free or pro version, you will also be asked to accept that some data is being sent to 3rd party servers.
These servers are run and maintained by Freemius, the company behind the payment processing and licensing system that Security Ninja uses.
"The plugin will be periodically sending data to freemius.com to check for security and feature updates, and verify the validity of your license."
If you click the "What permissions are being granted" link you will see an expanded list with more details.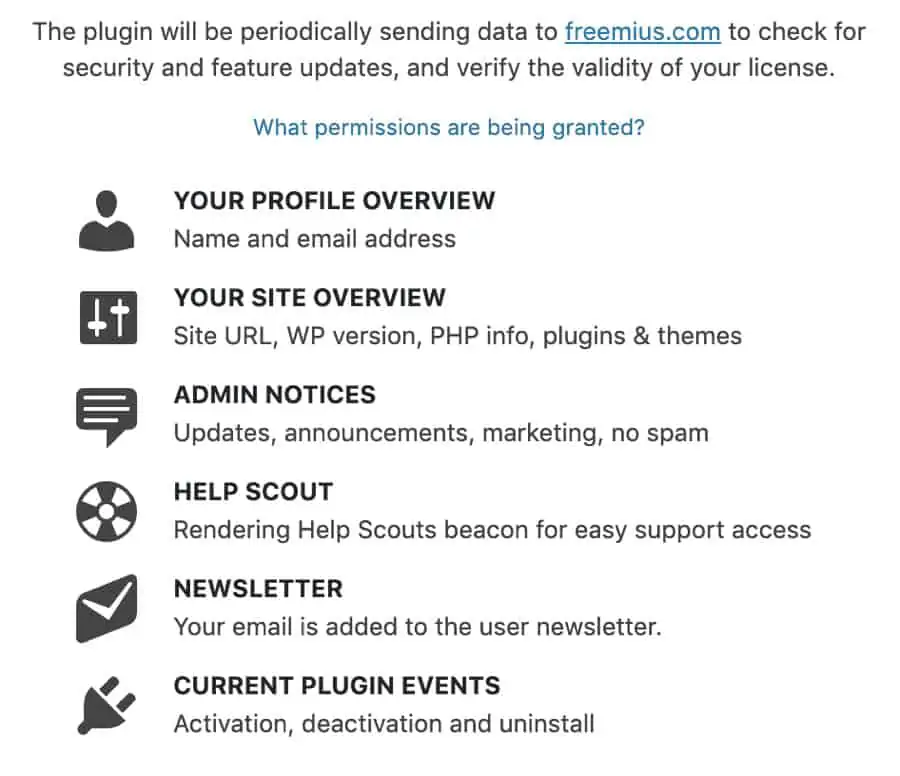 Why do we need the data?
The details that are being shared help us the developers better understand which environments the plugin is being used on, and allows us to find bugs and errors more easily. It makes our job easier having more information.
The plugin is also integrated with Help Scout – our support ticket system, as well as the knowledge base where you can find help to common problems and guides on how to use.
Can I opt-out and ignore it?
If you do not want to share your data, that is fine as well, just click the "Skip" button.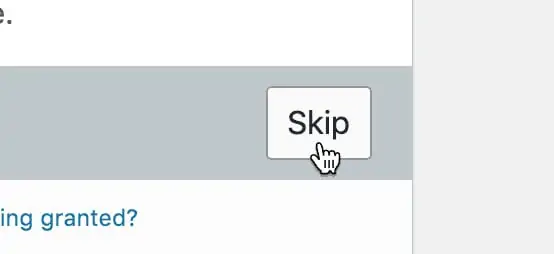 Keep in mind this prevents the in-plugin help functionality but does not hinder the plugin in working in any way.
Notice to Premium users
What about data about my visitors?
We do not store gather or store data about your visitors. In terms of how the plugin works with collecting data and GDPR concerns, please check out this article about GDPR compliance for your website.