You can change the settings for Event Logger module if the default settings are not to your liking.
Per default, the plugin will retain 7 days of logs and will not e-mail you any reports.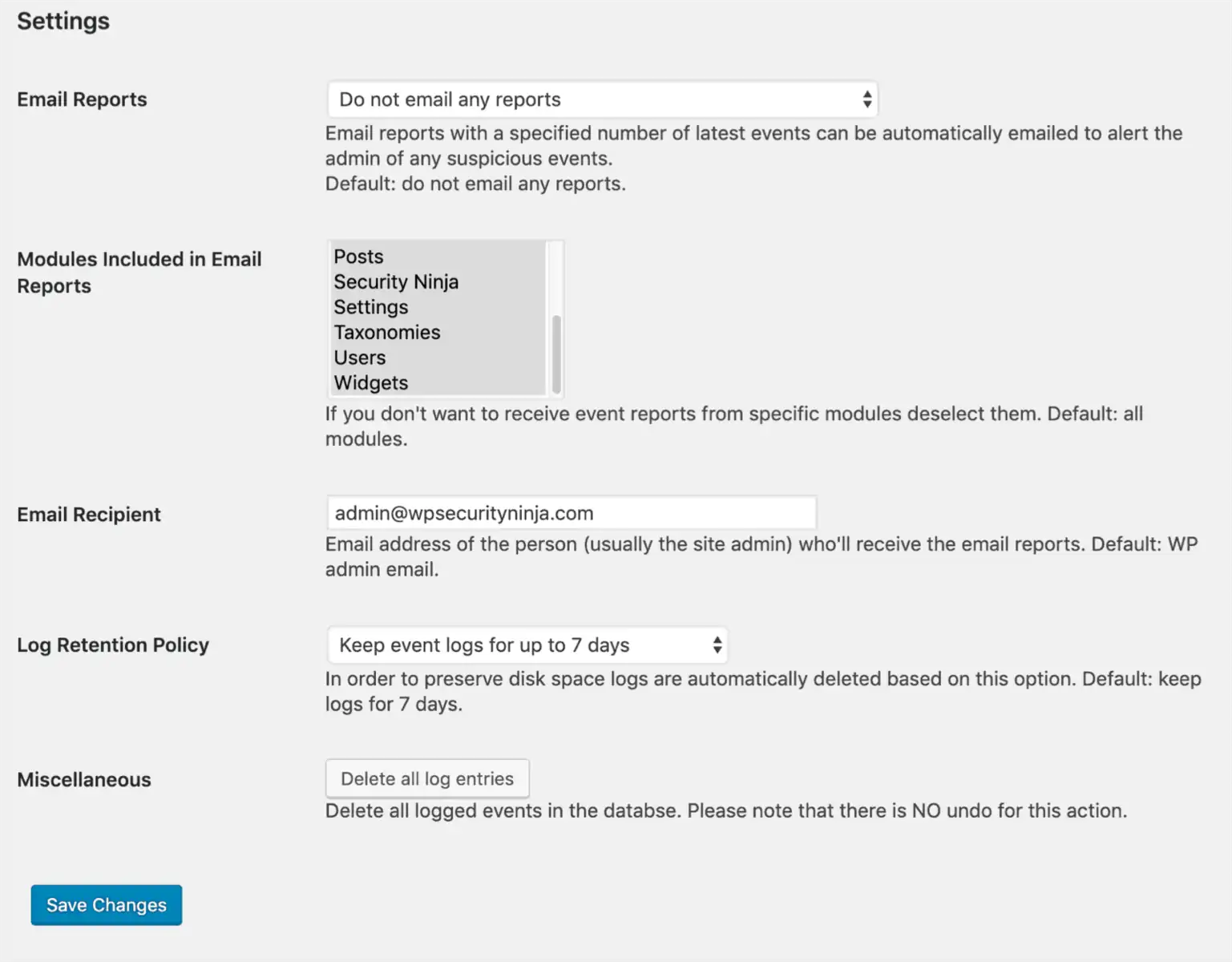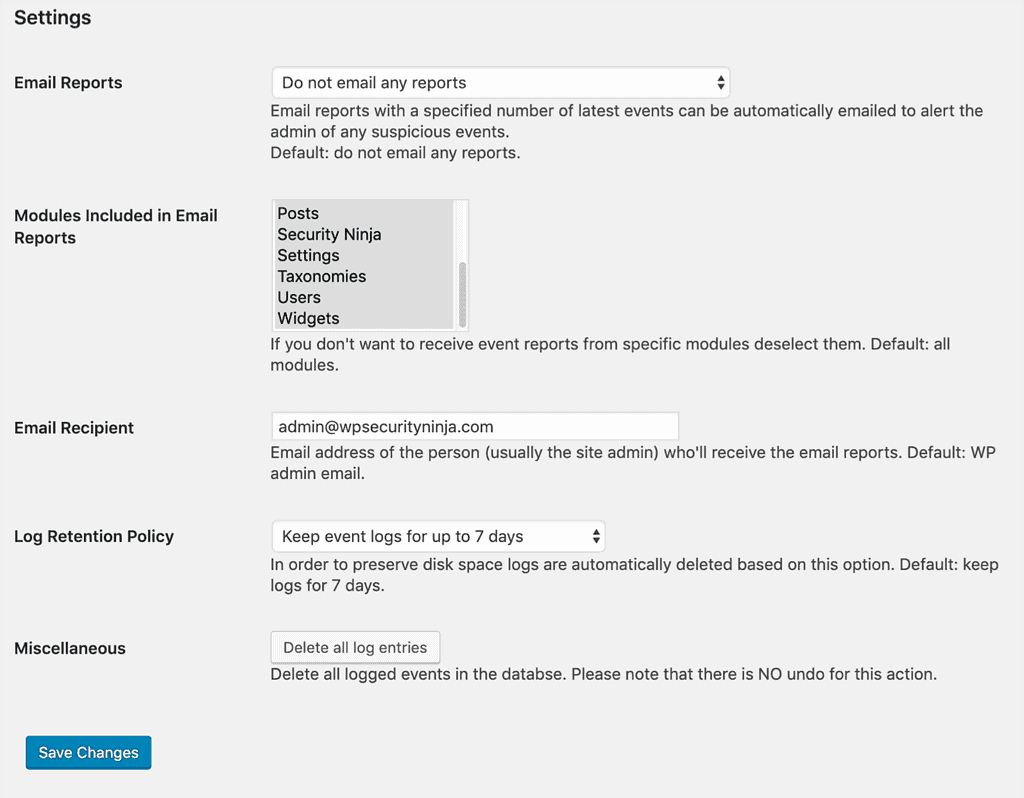 Email Reports
You can choose to be sent an email report when x amount of events have happened on your website. We do not recommend you turn on this feature unless you want to receive a lot of emails.
Modules Included
The default modules track a lot of events. If you are not interested in tracking events related to Widgets or Comments you can choose to turn off logging events for these modules.
Comments
File editor
Installer
Media
Menus
Posts
Settings
Taxonomies
Users
Widgets
Security Ninja
Email Recipient
If you do turn on emailing reports, which email should the logs be sent to?
Log Retention Policy
How long to keep the logs before they are automatically removed from the system, per default logs are kept for 7 days – you can change up to 45 days.
Miscellaneous
Delete all log entries button – if you want to remove all event log entries in the system.