Yes, Security Ninja works with WordPress Multisite.
Each site uses a single license. You can either administer centrally all licenses as a global administrator or you can delegate to each site administrator.
Install the plugin on a multisite network
When you install the plugin on a multisite website you are asked to choose between handling the licensing for all the websites in the network, or delegate to individual admins.
If you have 10 websites in your network, you need a license that handles at least 10 websites. Each subsite on a multisite counts as -one- website. This applies no matter if you run with subdomains or folders in your network configuration.
It depends on how you run your network how you prefer to handle the licensing:
You can choose to let your license apply for all the sites on the network (best choice if you own and operate the entire network).
You can also choose to let individual site admins control the license for each subsite. This means you can install the plugin on your network and then let it be up to each individual site to use the free functionality or the Premium features.


When the "apply on all sites in the network" checkbox is selected, the action that the super-admin will take will affect all of the sites on the network (including new ones that will be created).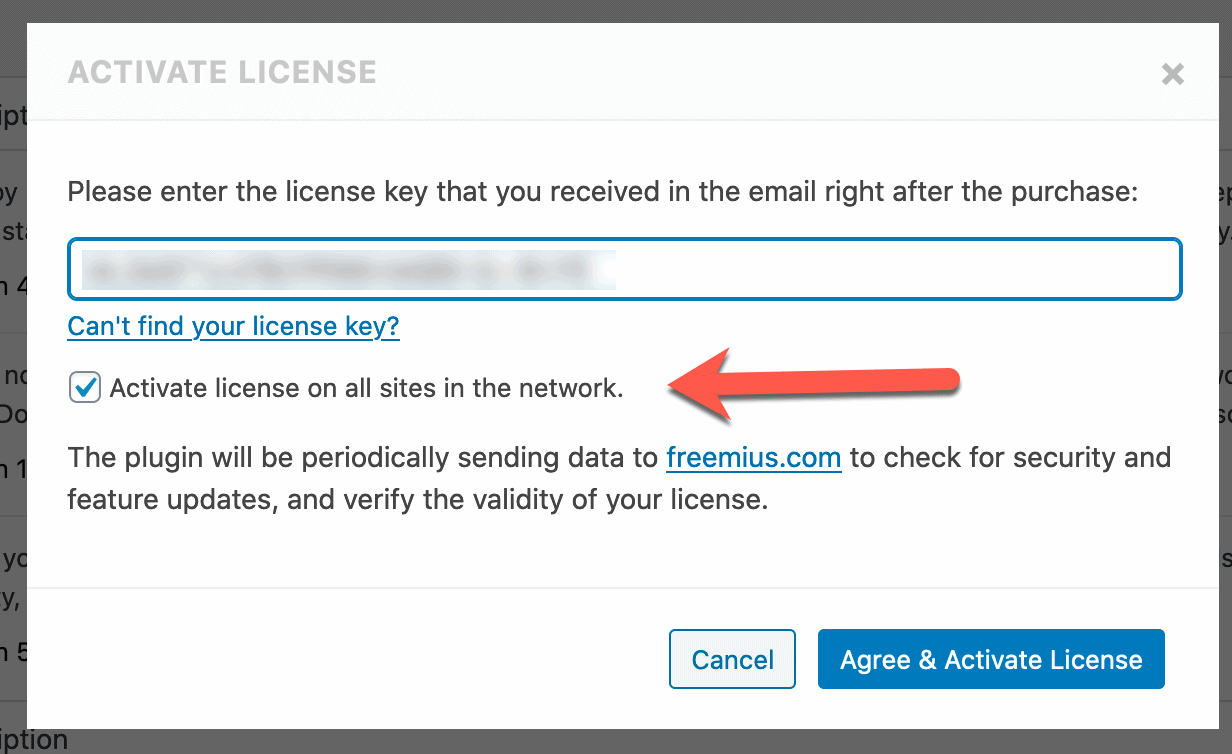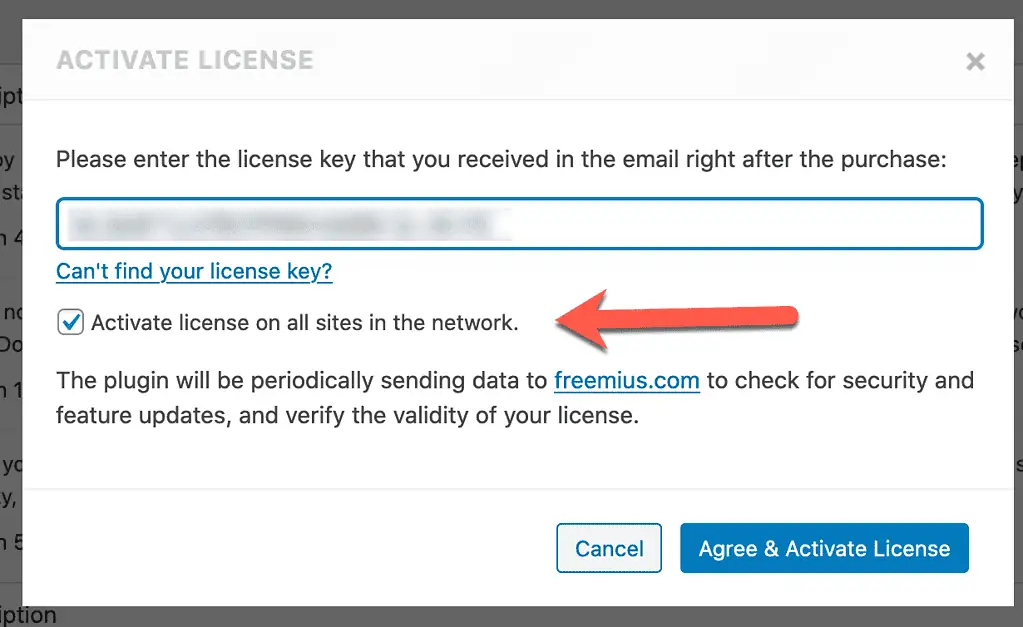 If you want to change settings for individual subsites you can deselect the checkbox and manually choose which sites you want to apply the license to: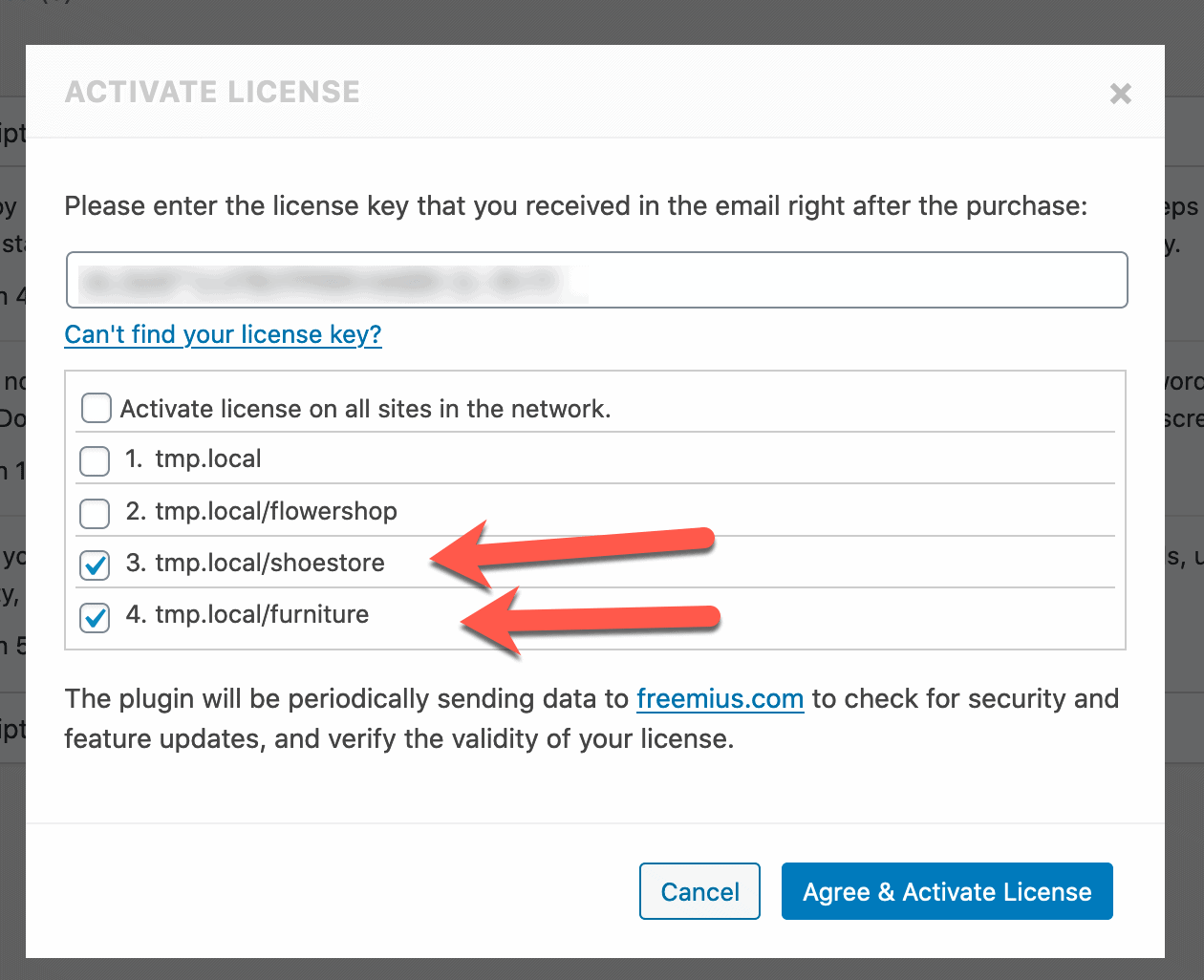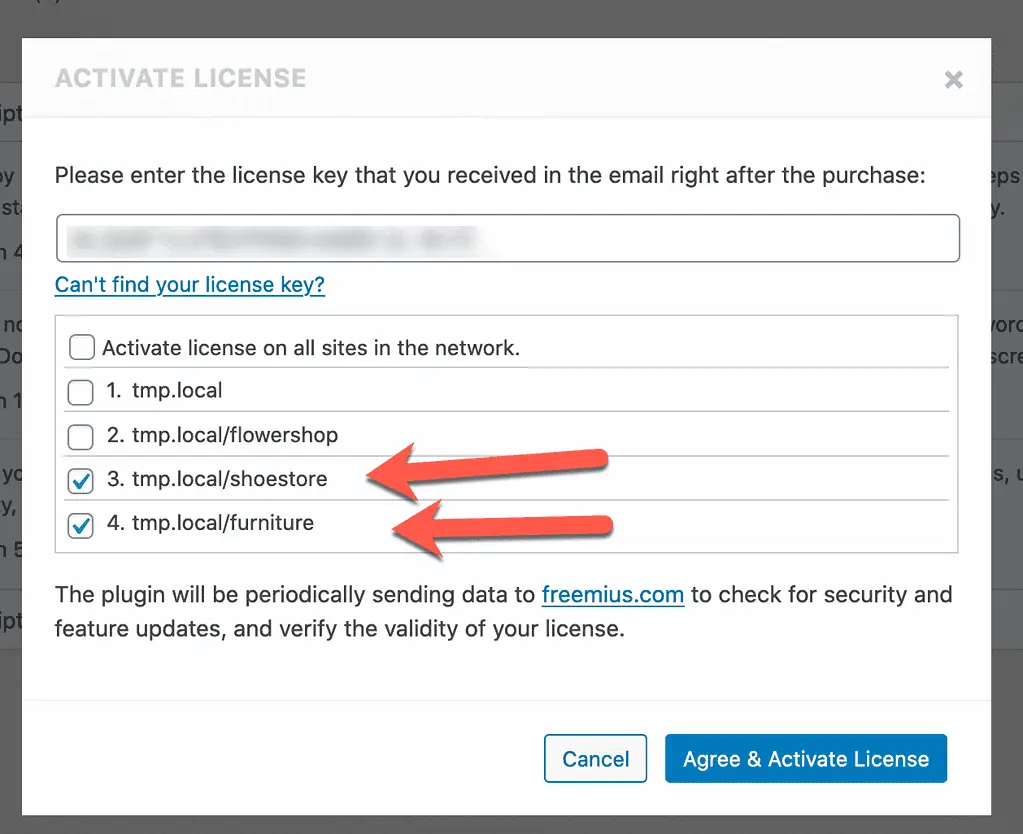 Network-Level Management
If you chose not to delegate activation to site admins, you will now have an Account page on the network admin. Here you can choose to opt in, activate license, remove license and so on: