The readme.html file in your WordPress installation contains information about which version you have installed and it can help hackers better attack your website knowing this.
There are other methods to determine which version of WordPress you are using, but you can easily eliminate this method. There is no practical use for the readme.html file, you can delete it with ease.
If you have a Premium license you can let WP Security Ninja delete the file for you – Click the "Details" button next to the test and wait for a modal window to pop up. Click the button "Apply fix" and wait a few seconds for the file to be deleted.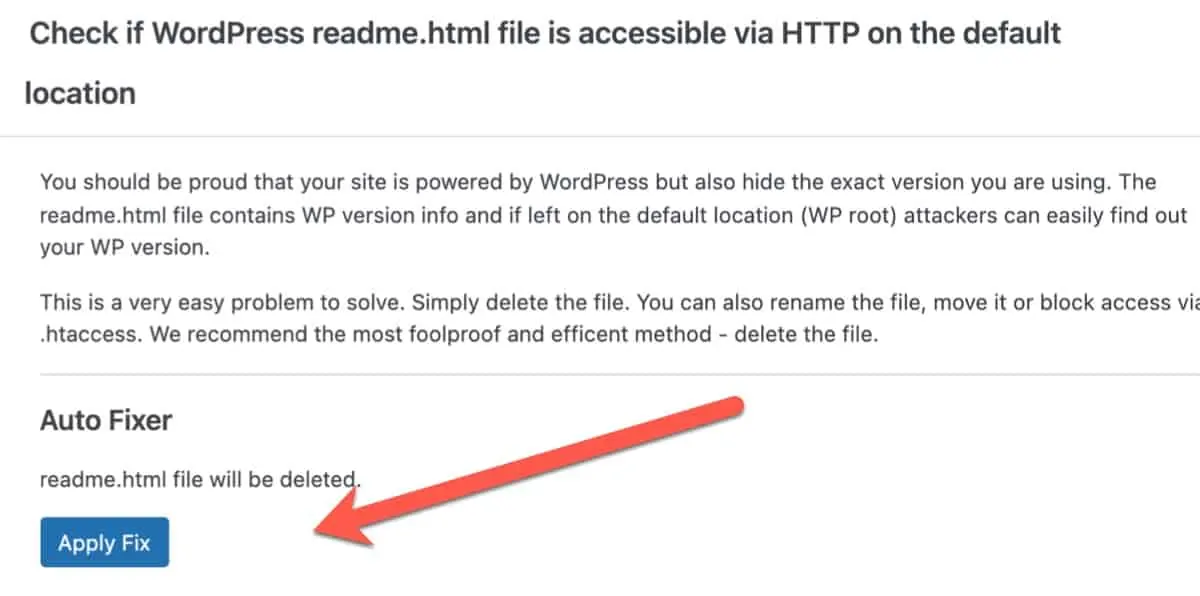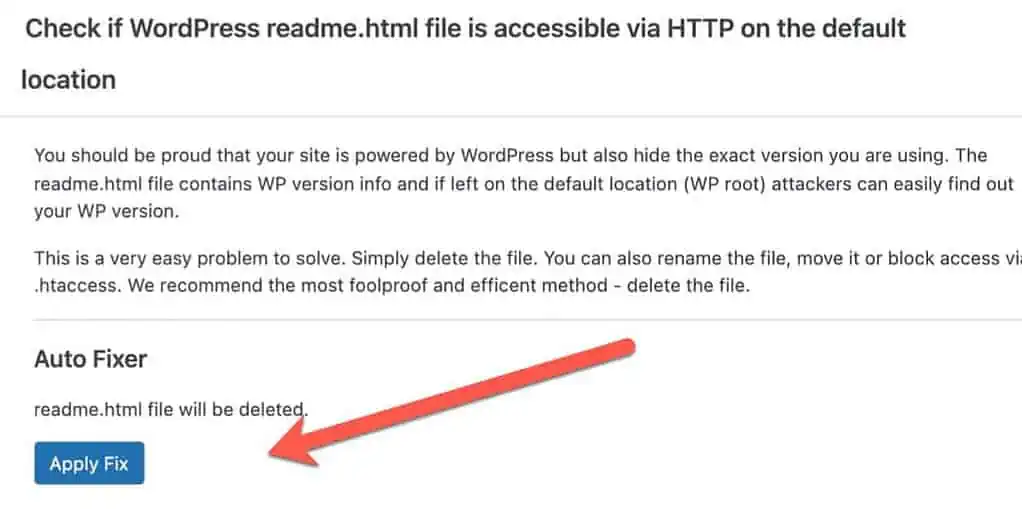 If you use the free version you will have to manually log in to your website via FTP to delete the file or to check if your website service provider has a web interface to access and modify your website files.