The installation takes you through a few steps to get you running in a few minutes.
The wizard opens when you install the plugin.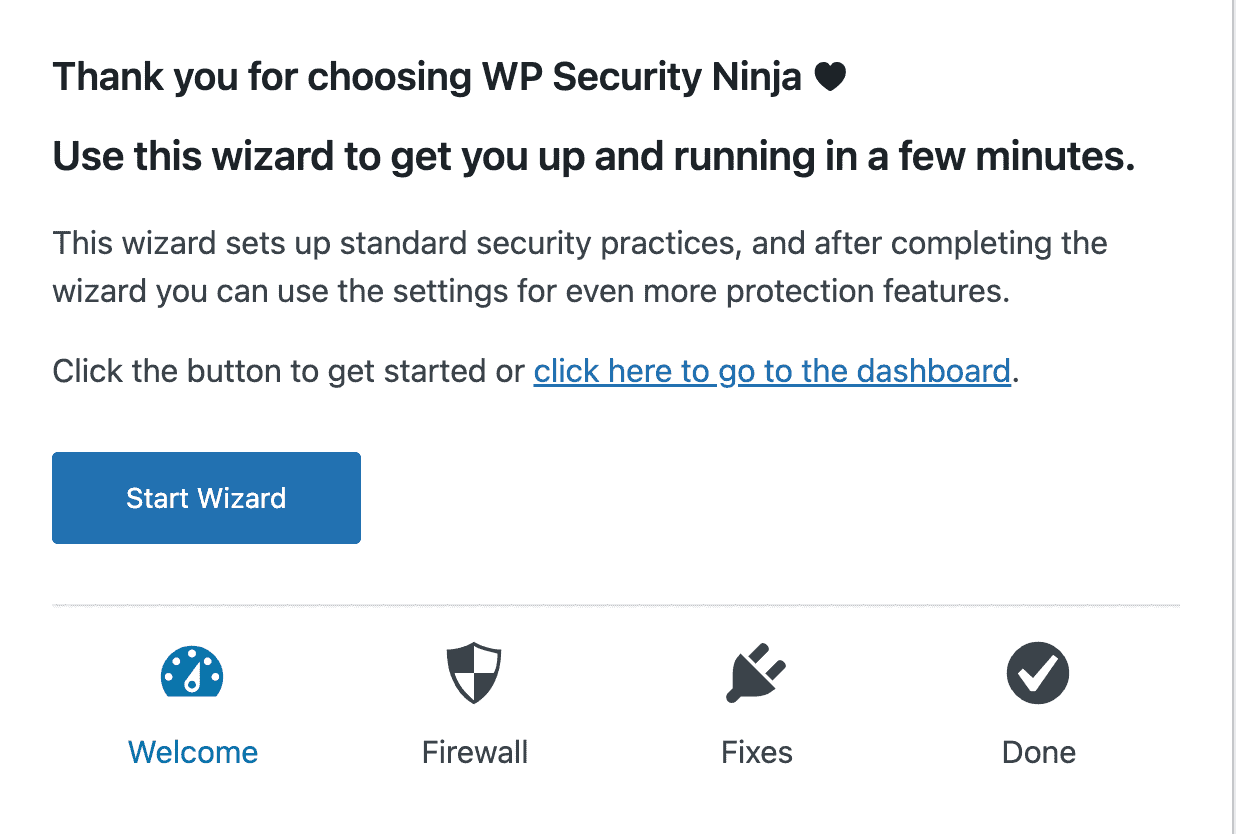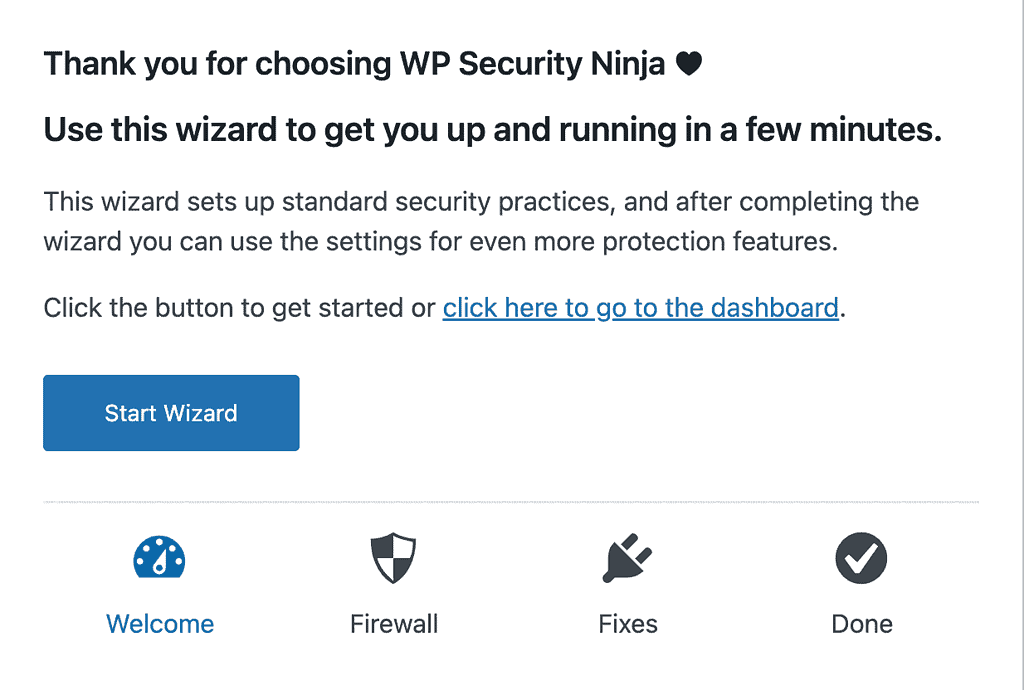 The steps takes you through activating the default settings for the firewall, and sets up the most common security fixes for you.
You will also to be able to enable the events logger that allows you to monitor what happens and by who.
The security tests that gives you an overview of your security status starts running in the background when the wizard starts – you can skip the last step, you do not need to let the tests finish.
In case you want to start the wizard again later you can click the Wizard menu.