The basic installation process of installing the Pro version is more or less identical to the free version.
If you need help to install a plugin via uploading a zip file or via FTP –
please check out the details in the free guide.
Enter License Key
To get the Pro features unlocked you need to enter the license key you got when you purchased the plugin.
Once you activate the pro plugin you will see an entry field for your license key: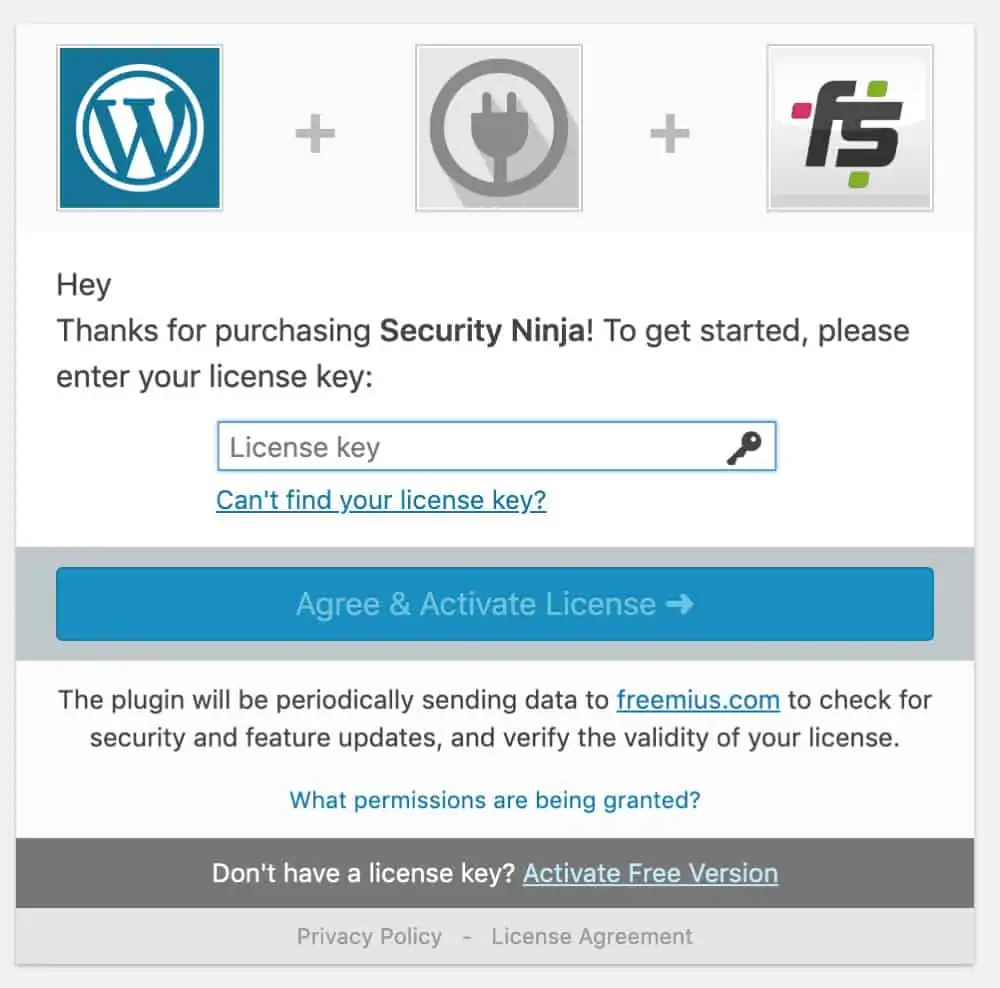 If you cannot locate the license key, please check your email inbox or use the "Can't find your license key" link right below the License key input field.
This will open a small window where you can enter your email to get the license key sent to your inbox.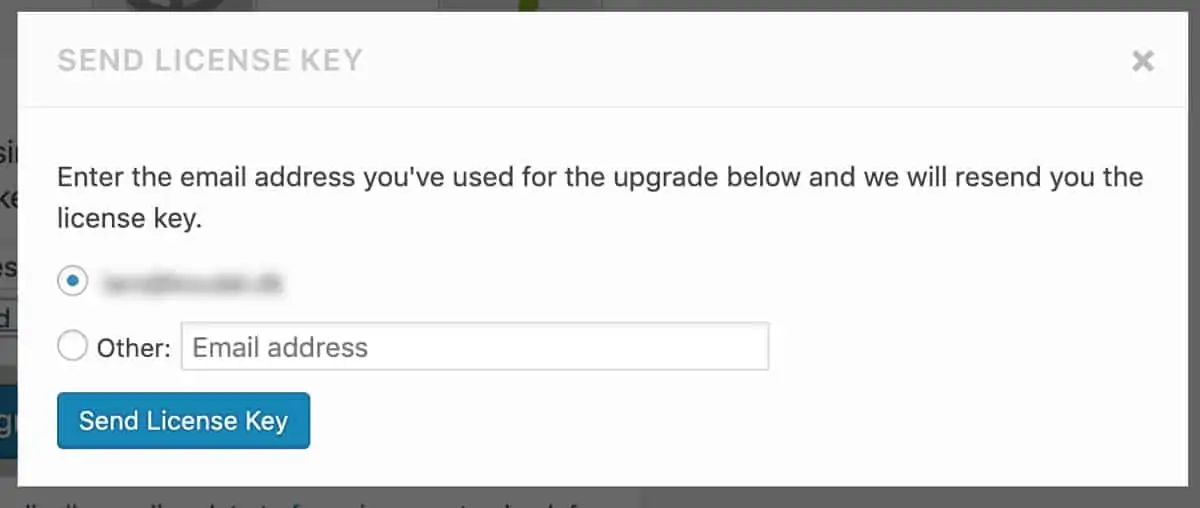 Once you have finished and the license key has been validated you will be directed to the plugin page.
Read here how to use the features in the Pro version of Security Ninja.