It monitors, tracks and reports every change on your WordPress site, both in the admin and on the frontend. More than 50 events are instantly tracked with all details!
Know everything that's going on your site
Monitor, track and log more than 50 events on the site in great detail. From user actions, to post edits and widget changes – Events Logger sees everything.
Navigate to the "Event Log" tab.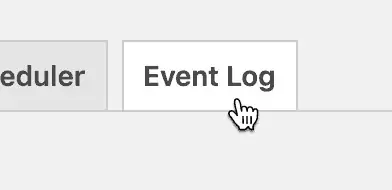 If you have just installed Security Ninja you will not see much activity, but once you start using the website you will see all activity listed on this page.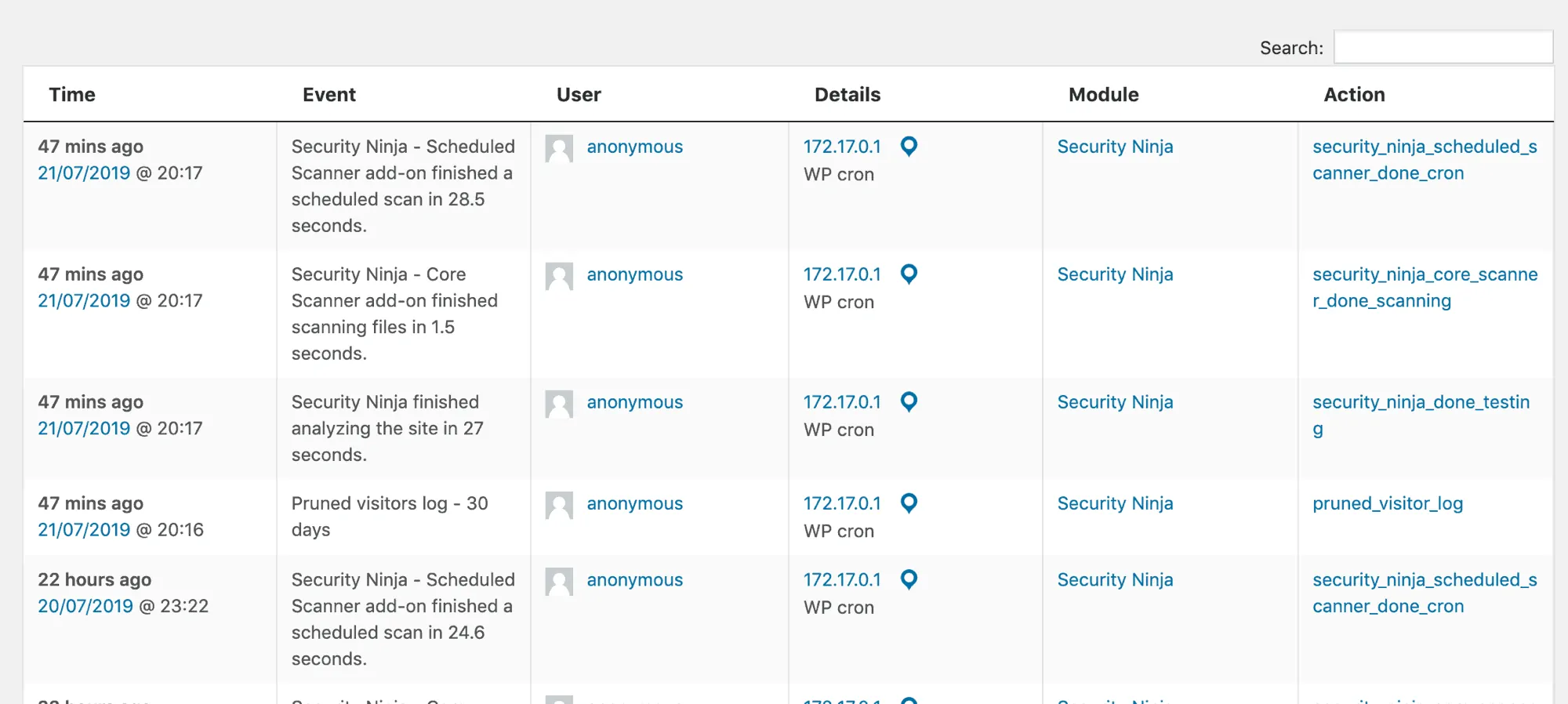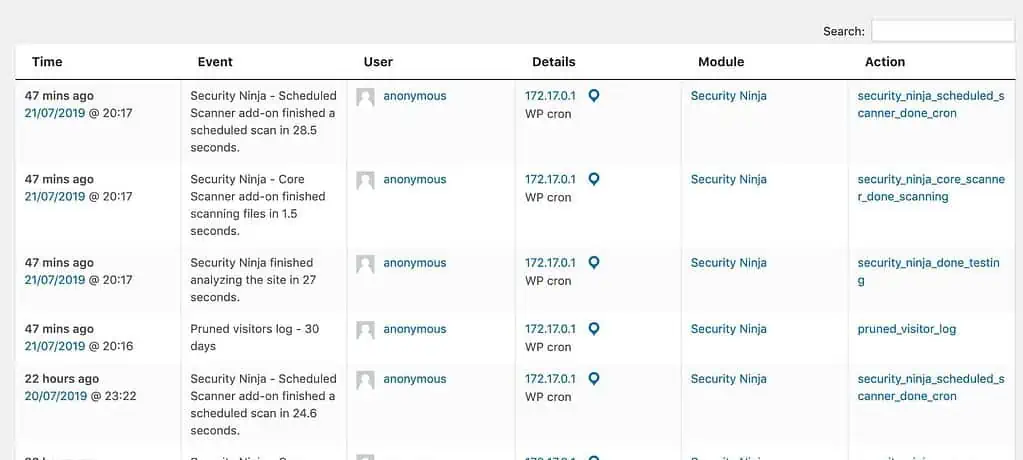 There are 6 columns with details about each activity
Time – What time the event took place and how long ago (eg. 47 minutes ago)
Event – A short description of what happened.
User – Who executed the action, or "anon" if user not logged in / automated task.
Details – User IP and a link to more details about the user – courtesy of infobyip.com
Module – Which group the activity is from – see more below
Action – What precisely happened.
Modules
These are the modules/groups that are tracked per default by Event Logger – you can turn off individual modules in the settings.
NEW: WooCommerce
Comments
File editor
Installer
Media
Menus
Posts
Settings
Taxonomies
Users
Widgets
Security Ninja