To access your account and administer your websites, licenses, invoices and much more, go to
https://wpsecurityninja.com/account/
This page will open an overview of the websites where you have installed Security Ninja.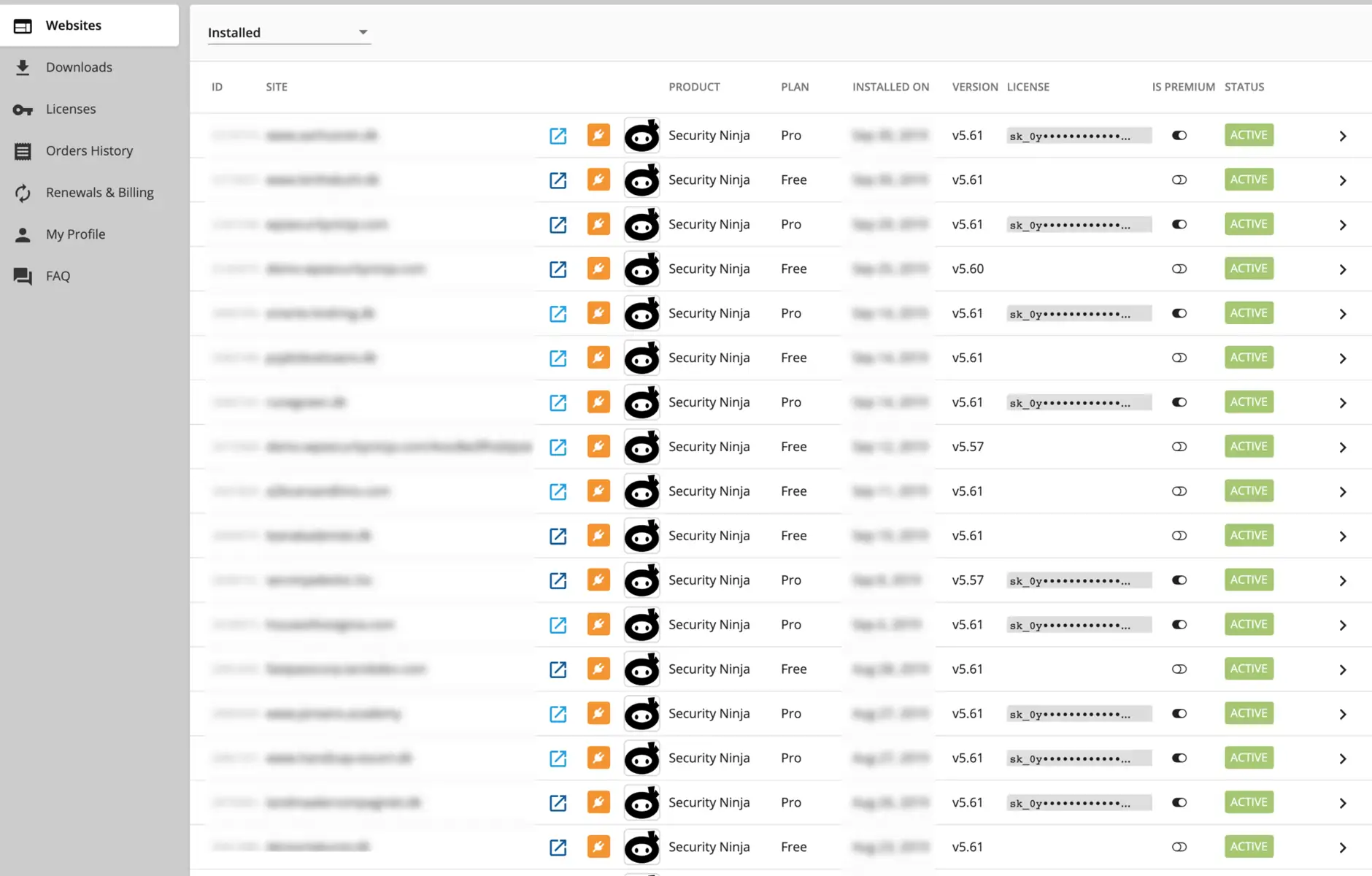 To the left there is a sidebar, giving you access to
Websites – The first page when you log in giving you a quick overview.
Downloads – Access your premium downloads.
Licenses – View your license keys.
Orders History – Here you can access your invoices and other details from your orders.
Renewals & Billing –
My Profile – From here you can edit your billing details and access the public and private keys.
FAQ – Quick practical tips and guides – how to install a plugin and more.