In the unlikely situation that your IP gets banned, you will not be able to login or access the site. In that case, you will need the secret access link.
Whitelist IP and regain access – Visiting the link will whitelist your IP and enable access.
Simply enter your email to get the access link sent to your inbox for safekeeping if you ever need to regain access. This is unlikely to happen, but it is always best to be prepared, so store the secret access link somewhere safe.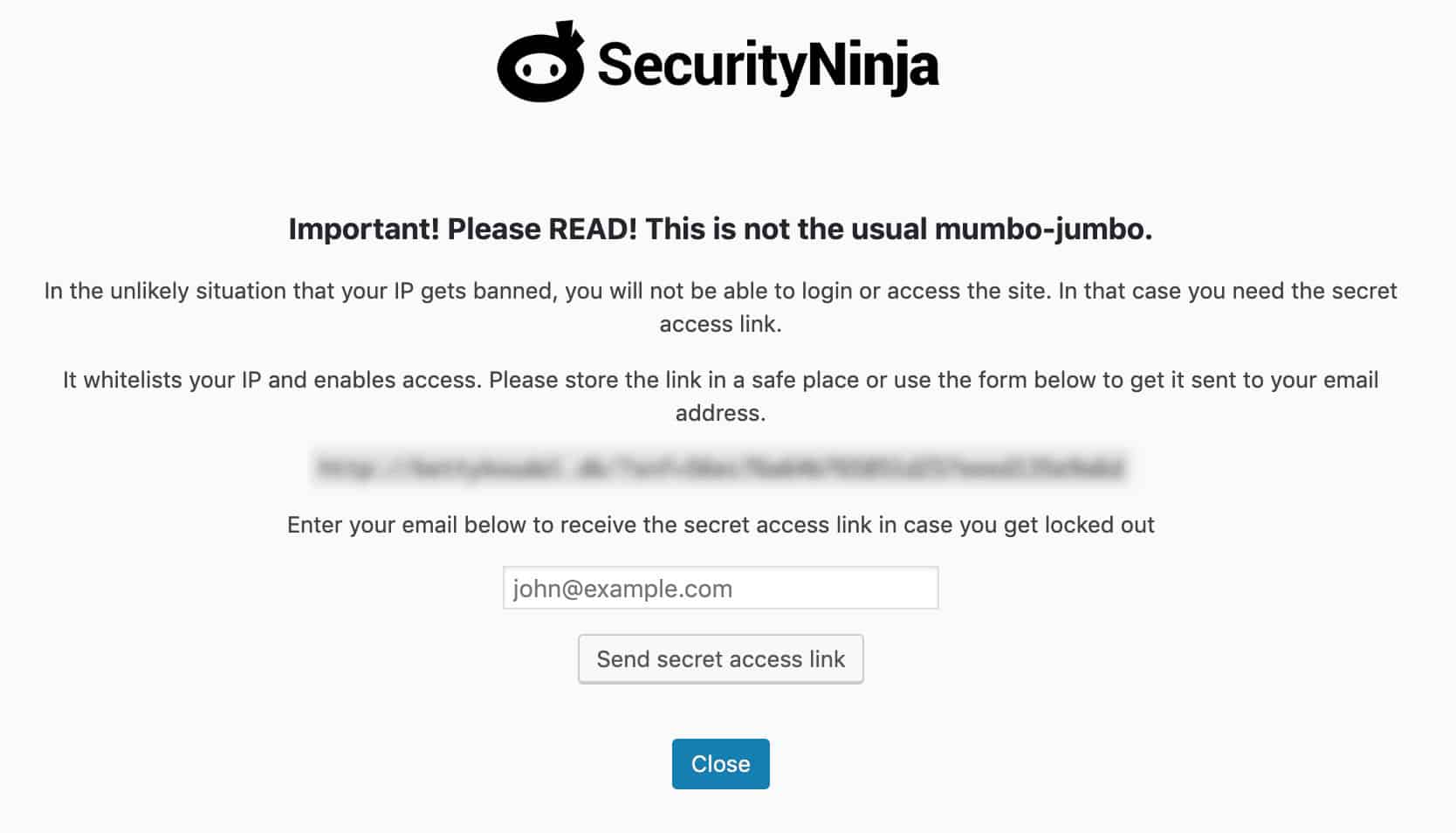 After 3 seconds the close button is enabled and you can click it to continue configuring the firewall settings.