Did you get locked out of your own website? Do not worry, this happens, and as long as you saved the unblock URL that was emailed to you when you activated the firewall you can get back in seconds.
In the unlikely situation that your IP gets banned, you will not be able to login or access the site. In that case you need the secret access link.
It whitelists your IP and enables access. Please store the link in a safe place or use the form below to get it sent to your email address.
When you first activate the firewall module in Security Ninja a warning pops up that warns you to store the unique unblock URL.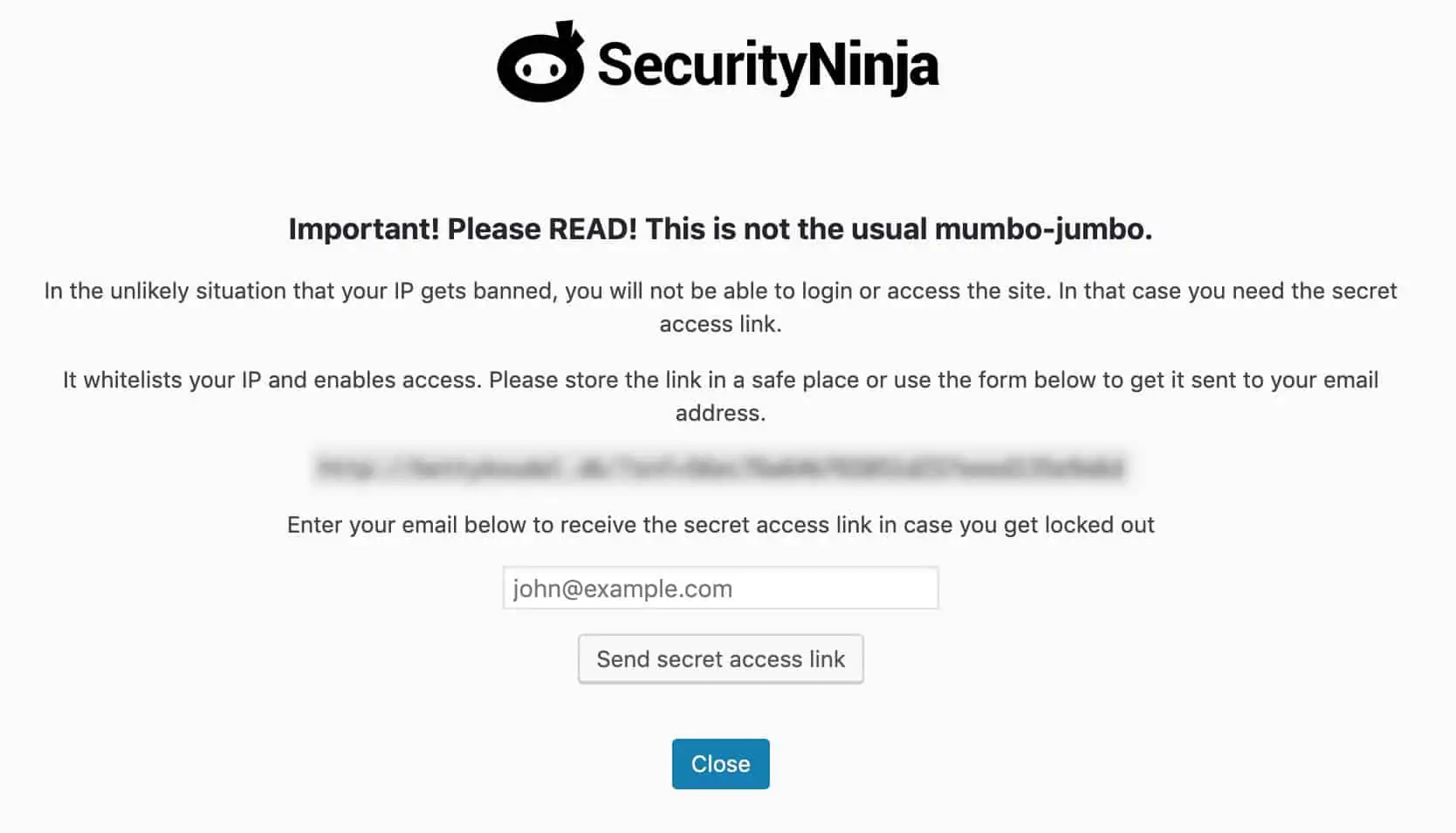 How to restore access via saved link in email
Find the email with the link and click it to gain access. The URL will look similar to this:
yourwebsite.com/?snf=abf44367da05s0f04dae2c5ab47af6cd
Clicking the link will let Security Ninja verify the unique ID matches the timestamp on the server. If the code is correct, your IP will be whitelisted and the ban removed. This will allow you to get access to the website again.
Restore access via MySQL
There is another method to restore access to your website if you are comfortable navigating your database.
The guide is here: How to restore access without the unblock URL.